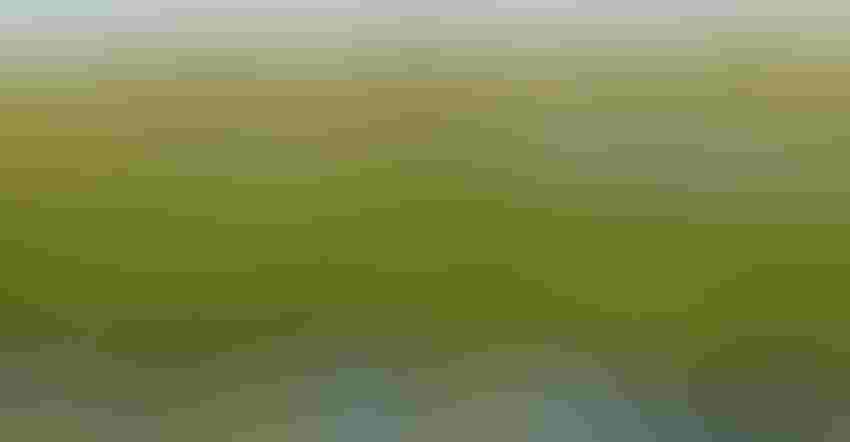 WATER TEST: Water is so crucial to agriculture in Nebraska in many aspects. UNL's Water Sciences Lab recently acquired new equipment to expand the methods and services available for its water research and testing capabilities.
Curt Arens
The University of Nebraska's Water Sciences Laboratory has acquired important new equipment through the Federal Excess Personal Property Utilization Program.  
A Thermo ICS 5000+ Ion Chromatography System and an Agilent 720 Inductively Coupled Plasma — Optical Emission Spectroscopy system have both been installed and will be used to expand methods and services available at the facility.  
So, what exactly does the equipment do?  
"The new equipment will be used mainly to support and test a variety of samples from research projects across all of the University of Nebraska campuses and will support water monitoring and soil and tissue testing by local agencies," says Dan Snow, Water Science Laboratory director.
Specifically, the ICS is used for water chemistry analysis; measures concentrations of major anions like fluoride, chloride and nitrate; and has automation and additional detectors that allow development of additional methods for water testing. The new instrument replaces a system that was almost 20 years old.
The ICS 5000+ has a gradient pump, an auto-diluter and multiple detectors, making it much more sophisticated and versatile and allowing for more rapid, automated and sensitive analyses, as well as application of new methods.  
Snow said these additions allow the lab to run more samples at a greatly reduced cost. The federal loan program provided permanent transfer of the equipment from a U.S. Food and Drug Administration laboratory in St. Louis. The 4-year-old equipment is valued at more than $200,000.  
Learn more at watercenter.unl.edu.
NSB names market development coordinator
The Nebraska Soybean Board is pleased to announce the hiring of Catherine Jones as market development coordinator.
Jones will handle the development of domestic and international marketing programs that the Nebraska Soybean Board invests the checkoff into each year. This role is integral in building and sustaining soybean demand, while looking for new opportunities for the many uses that soybeans bring to consumers, customers and industrial industries. 
"We are excited to have added such a valuable asset to our team. Catherine's passion and knowledge for agriculture will help to continue to grow our marketing department," says Scott Ritzman, executive director of the Nebraska Soybean Board. "On behalf of our staff, we welcome Catherine to be a part of the soybean checkoff team. Her past experiences should serve her well in the market development position."
Jones grew up on a small acreage in Bellevue, Neb., and graduated from the University of Nebraska-Lincoln in May 2019 with a degree in agricultural and environmental science communication. She then went on to earn her master's degree in agricultural and environmental education from the University of Georgia. Her educational and experiential background prepared her to be well-rounded in research writing and strategic communication.
"Critically thinking about the presence of the agricultural industry in consumers' and farmers' lives, along with the many stakeholders invested, has always been important to me, and I am honored to be part of a team working to enhance consumer education, investigate innovative research and create demand for soybean products," Jones says. "Through my experiences I have found a passion for research and communication, and I am looking forward to bringing those strengths to my position with the Nebraska Soybean Board."
Jones started her role May 17. She can be contacted and welcomed at [email protected].  
Subscribe to receive top agriculture news
Be informed daily with these free e-newsletters
You May Also Like
---