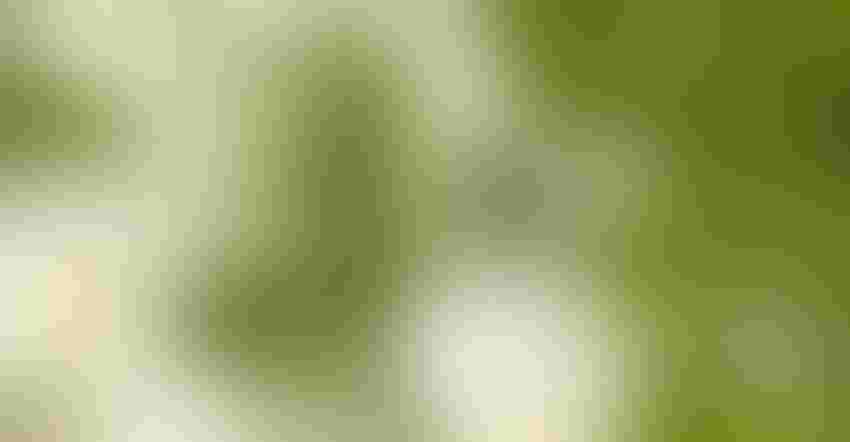 SKIN PROTECTOR: Meadowfoam is a common plant raised as an oilseed in the Pacific Northwest. Researchers have found it contains compounds that could make it a source for a new-generation sunscreen product.
Oregon State University
Finding new uses for crops can be a way to boost profits on the farm, and there's a Pacific Northwest plant that may have a new use. Oregon State University researchers have found that meadowfoam may be a new source of sun protection for your skin.
The findings are important, because nearly 10,000 people in the U.S. are diagnosed with skin cancer every day. The disease results in large part from the DNA damage caused by the ultraviolet radiation the sun emits.
Gitali Indra and colleagues in the Oregon State University College of Pharmacy have found that meadowfoam, a native PNW plant raised as an oilseed crop, contains a class of compounds known as glucosinolates. Derivatives of this compound have shown to have anti-cancer and sunlight protectant properties.
Meadowfoam got its name from the canopy of creamy white flowers it produces when the crop is in full bloom. Indra and colleagues looked at two derivatives from one such glucosinolate that's found readily in meadowfoam seed meal — which is left over from processing. Meadowfoam oil is used for industrial processes and is found in shampoos and cosmetics.
In their tests, the scientists set up 3D facsimiles of human skin reconstructed in culture plates. Then they hit those test samples with ultraviolet B radiation, the more harmful of the two types to reach the Earth from the sun. The ultraviolet samples were then treated with meadowfoam derivatives.
They used two derivatives of the glucosinolates — and found that both helped protect from the UV damage to the skin cells. The compounds worked by:
• preventing crosslinking of DNA, which can prevent creation of cancer-initiating mutations
• inhibiting two enzymes involved in the breakdown of collagen, skin's primary structural protein
• causing a reduction in the number of precancerous cells
• preventing hyperplasia, organ or tissue enlargement that's often an early stage in cancer development
The 3D skin reconstructions used in the study represent an important research tool, Indra said in a release. "It's very important to not use animal models in the testing of cosmetics and skin care products. People don't like to see animal testing data. This is a very good model that we can use to test many kinds of drugs by using different assays," she says.
The glucosinolates derived from the meadowfoam inhibit the enzymes needed for the breakdown of collagen. In effect, they act as anti-aging compounds. Fred Stevens, co-author of the study, principal investigator at the Linus Pauling Institute and professor of medicinal chemistry, commented that "most cosmetics just sort of patch things up, cover up the damage — but this actually protects the skin."
A field crop could turn out to be a hotter commodity in the cosmetic industry. New uses have value.
Source: Oregon State University
Subscribe to receive top agriculture news
Be informed daily with these free e-newsletters
You May Also Like
---