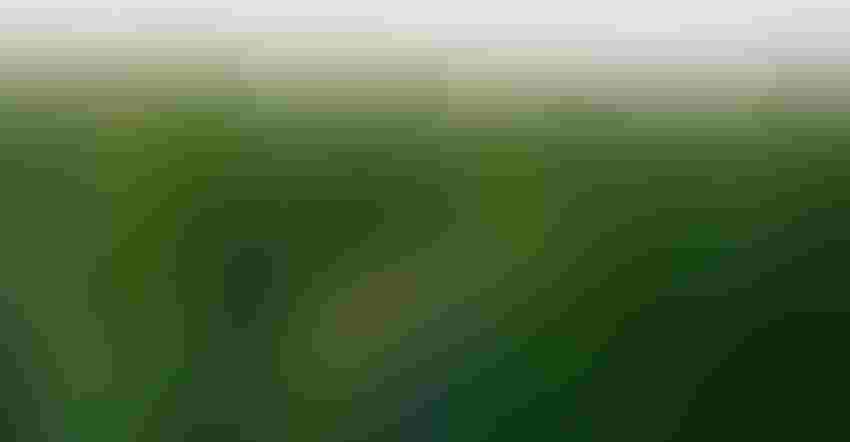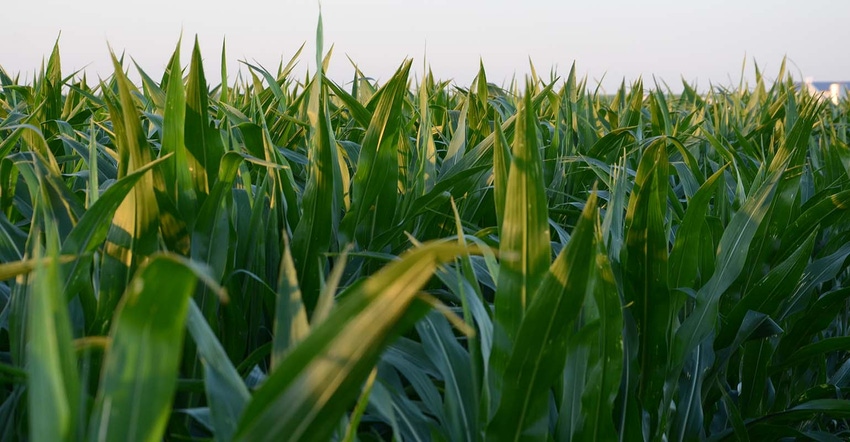 BIO-NITROGEN APPROACH: Pivot Bio has created technology that helps corn fix nitrogen. In 2022, growers can use Proven 40 which can replace up to 40 pounds of synthetic nitrogen in the crop. The company also announced a new funding round from investors.
Willie Vogt
Ernest Sanders is excited. "We've doubled the amount of fertilizer we'll replace," says the vice president of product development at Pivot Bio. "Proven 40 will enable a grower to reduce up to 40-pounds of synthetic nitrogen in the crop."
Pivot Bio introduced the first commercially available microbial nitrogen product in 2019, and the company says it has replaced synthetic nitrogen on more than 1 million crop acres in 2021 alone. And with that initial product the company claimed it could replace up to 25 pounds of synthetic nitrogen. But Sanders explains the company is raising the bar.
"We've changed to two new strains that came out of our research pipeline," Sanders explains. "This is our fourth product launch and we continue to push. We're all hands on deck to deliver these solutions to growers."
Proven 40, like its predecessor, is applied in furrow at planting with the crop. "It has to be in contact with the seed at germination to colonize in the root system," Sanders explains. "We refer to this as spoon feeding, providing a little nitrogen produced daily to the plant. It is dependable, consistent, reliable and won't be washed away."
Variable weather in 2021 shows the value of having nitrogen present in this way. Rains have seen nitrogen leach away from crops. "You can count on this being in the roots to deliver," Sanders says.
Beyond a product innovation
As it announced the launch of Proven 40, Pivot Bio also announced the company closed in $430 million of Series D funding, bringing the total equity raised to more than $600 million. That money will go to fuel the company's accelerating release of products "focused on replacing the $60 billion of synthetic nitrogen fertilizer sold each year just to sustain corn, wheat and rice."
Sanders points out that nitrogen-fed crops feed two-thirds of the world's population, yet there are challenges with synthetic nitrogen. "Not all of it gets in the plant when we apply it," he says. "You can lose 40 to 60% by being washed away or volatized off the crop."
He notes there's a lot of research looking at how much nitrogen plants need, "but a key to that is it does not matter how much you apply, it's what gets in the plant that does any good."
Sanders explains that in 300 research plots in 2020 and in 600 in 2021, tissue analysis is showing that nitrogen is getting into plant tissues with this technology. "I get excited talking about it. This is a new wave of a biosource, not petroleum based nitrogen, that can make a difference for farmers and generate value," he says.
A different sales approach
Pivot Bio uses a direct-to-farmer selling approach, which differs from other products on the market. The product was developed in close consultation with farmers. The company uses nutrient measurement tools, grower engagement programs and a direct-to-farm supply chain.
In a media statement announcing the latest round of funding, Karsten Temme, Pivot Bio co-founder and CEO, remarks: "We have built a platform for accelerating nitrogen innovation in the market, and our products are delivering recurring positive outcomes for the growers we serve."
With the latest round of funding, Pivot Bio's next stage of growth will focus on rapidly scaling its U.S. business and expanding into key international markets.
You can learn more about Proven 40 at pivotbio.com.
Subscribe to receive top agriculture news
Be informed daily with these free e-newsletters
You May Also Like
---