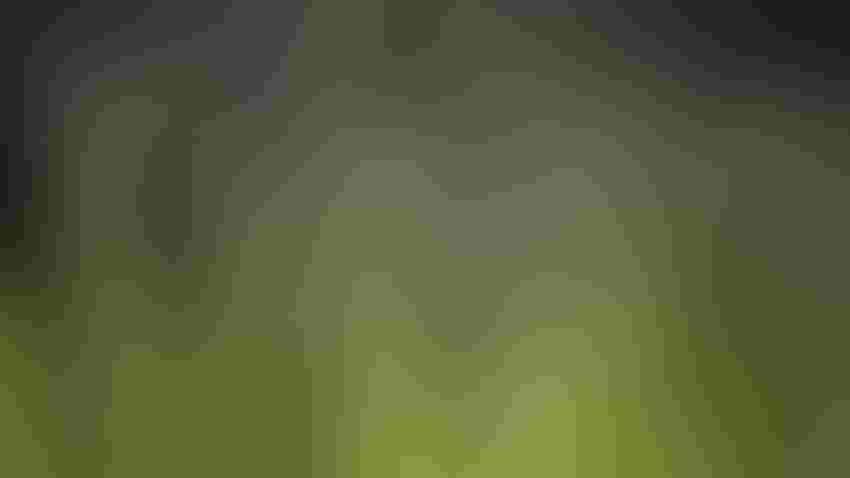 CHECKOFF CONTINUES: The Michigan Asparagus Industry Development Program will continue for an additional five years, beginning June 8 and ending June 7, 2028.
Joanna McCarthy/Getty Images
Michigan's asparagus producers approved a referendum to continue the Michigan Asparagus Industry Development Program with a vote in March.
Established in June 1978, the Michigan Asparagus Industry Development Program was designed to improve the economic position of Michigan asparagus growers by supporting research and market development efforts.
The program will continue for an additional five years, beginning June 8 and ending June 7, 2028. The current assessment is at a rate of 1.5 cents per pound.
Forty valid ballots were cast in the referendum. Of those, 37 producers voted yes (93%), representing 14,158,213 pounds of asparagus (97%), and 3 producers voted no (7%), representing 426,049 pounds (3%).
For renewal of the program and its activities, more than 50% of the voting producers, representing more than 50 percent of the production of those voting, must have approved it.
Information on the Michigan Asparagus Advisory Board is available at michiganasparagus.org.
Michigan potato grower joins Potatoes USA board
On March 14, USDA conducted a swearing-in ceremony for 30 producer-members and two importers to join the Potatoes USA board of directors during its annual meeting.
Among the new board members is Eric Makarewicz of Michigan. Already on the board are Michigan residents Alison Sklarcyzk, Erwin Styma and Ryan Tucker. 
Potatoes USA, also known as the National Potato Promotion Board, is the marketing arm of the U.S. potato industry. 
Michigan Soybean Association awards scholarships
The Michigan Soybean Association is pleased to announce the winners of its MSA college scholarships. Each of the winning students demonstrates exemplary involvement in the agriculture industry, strong leadership skills, academic integrity and a passion to grow through their educational endeavors. 
The winning students will receive scholarship funds for the upcoming fall semester. The 2023 recipients are:
Amara Jackson, Durand, Mich., Oklahoma State University, agricultural communication and agribusiness

Kirsten Klee, Minden City, Mich., Michigan State University, crop and soil science

Emma Woller, Montague, Mich., Michigan State University, crop and soil science

Kathleen Zahm, Marne, Mich., Iowa State University, agricultural business
Since the program began in 2021, MSA has awarded more than $22,000 in scholarship funds to deserving students. Supporting the next generation of agriculture leaders aligns with MSA's mission of improving and advocating for the agriculture industry. 
MDARD implements invasive box tree quarantine
The Michigan Department of Agriculture and Rural Development has implemented a new quarantine for the invasive box tree moth after multiple detections of the invasive species were found in Lenawee County in 2022.
Although not a threat to Michigan's natural resources, this invasive pest can lead to significant defoliation and death of ornamental boxwood. The quarantine was implemented April 10. 
The quarantined area includes the entire counties of Lenawee and Washtenaw, the county of Monroe west of U.S. Route 23 and north of River Raisin, and the county of Jackson south of 1-94 and east of U.S. Route 127.
Under the quarantine, the whole plant, plant parts and nursery stock of the genus Buxus, including all living and dead material, cannot be moved outside of the quarantined area.
Suspected cases can be reported at michigan.gov/reportbtm.
Box tree moth caterpillars are green and yellow with white, yellow, and black stripes and black spots. The caterpillars feed only on boxwood, making them easy to spot. Adult box tree moth has two color forms. The most common form has white wings with dark brown borders, while the dark form has solid brown wings with a white streak or spot on each forewing. Both forms have a distinctive white dot or mark in the middle of each forewing.
Subscribe to receive top agriculture news
Be informed daily with these free e-newsletters
You May Also Like
---