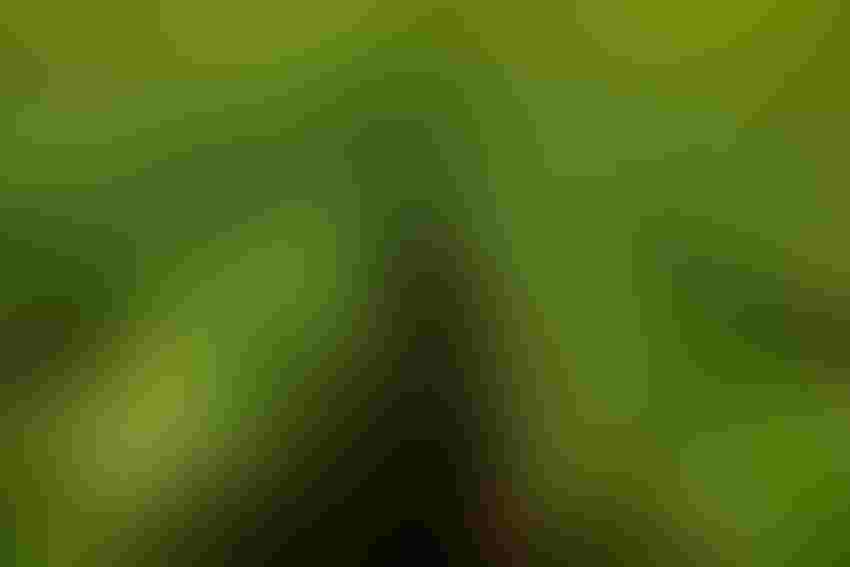 Submitted by Corteva Agriscience
Biological products might be a new venture for you this season. Knowing that, it's important to make sure you get the most out of those biological applications. As with any solution, using the right methods and timing can help get the best results.  
Applying Utrisha™ N Nutrient Efficiency Optimizer 
Utrisha™ N nutrient efficiency optimizer is a biostimulant that provides crops with a natural sustainable nitrogen source. The active ingredient in Utrisha N is a bacterium that captures nitrogen from the air, supplying it to plants throughout the growing season to enhance growth and, ultimately, optimize yield potential. 
If you're a corn farmer and planning to use Utrisha N this season, here are some simple guidelines you can follow to make the most effective product applications: 
Utrisha N should be foliar-applied on corn sometime between the V4 and V8 stages. 

The ideal timing is typically during the V5 stage, however, as it's most important to apply when the crop is actively growing and the canopy is dense enough to intercept most of the spray. 

Utrisha N comes in a wettable powder formulation that is easily applied using a standard sprayer. The solution does not require any special application equipment. 

Utrisha N should be applied during mild weather in the daytime when the corn stomata (leaf pores) are open. 

Mild temperatures help the bacteria in the product colonize more quickly in the plants. 

The bacteria enter the plant through the stomata, which open during the day to take in carbon dioxide for photosynthesis.  They are often most open in the morning. 
Note that it's important to apply Utrisha N to actively growing corn for two reasons. No. 1 is to ensure the stomata will open to allow the bacteria into the plant. No. 2 is due to the fact the bacteria live on methanol and other compounds, which are biproducts of cell division and expansion in actively growing plants. 
What Happens After Application? 
After application, you can expect the bacteria in Utrisha N to colonize in the corn plant and begin supplying nitrogen to the plant within about a week. Throughout the season, the bacteria stay in the plants and cannot be removed or washed away, continuing to grow and colonize as new plant tissue develops. So Utrisha N helps ease farmers' worries about nitrogen loss and ensure a consistent source of nitrogen during critical growth stages. 
While corn is the crop of focus in this article, Utrisha N can be used on other crops as well, such as soybeans, wheat and rice, among others. To find the full list, visit the product website for Utrisha N on Corteva.us.  
If you're interested in learning more about biological products, you can always reach out to your ag retailer to discuss the options that will work best on your farm.
About the Author(s)
Subscribe to receive top agriculture news
Be informed daily with these free e-newsletters
You May Also Like
---