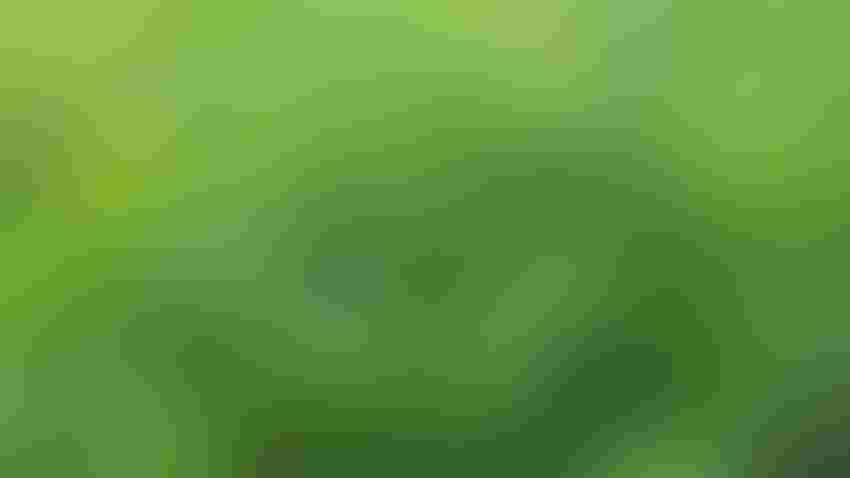 MATCH PRICES: With record-high hay prices, producers who grow alfalfa should follow top management tips to ensure their yields match the available prices.
Orest Lyzhechka/Getty Images
Record-low hay stocks, reduced acres in past years, drought and high hay prices are all contributing factors to more growers adding alfalfa this season.
Farmers in the Dakotas know alfalfa has a lot to offer. Both North and South Dakota led the nation in acres of alfalfa production in 2022, according to the USDA.
"We're real optimistic about this year's crop, and we're expecting acres to increase even from last year," says Parker Heise, with Forage Genetics International.
Heise says farmers should pay close attention to problems during the growing season to ensure profitability at harvest. "We want to stay on top of some of these issues because they can start to cost real money in a hurry if they're not controlled," he says.
Heise offers a few general rules that can help increase yields:
Scout early and often. Scouting should be top of the to-do list, as many issues such as disease and pests can be caught early.
"Oftentimes, scouting our alfalfa can be overlooked in favor of corn or beans, but we're looking for yellowing or a plant with stunted growth," Heise explains.
Aphanomyces is often seen in crops planted into cool, wet soil in the spring, such as the late planting that occurred throughout the region this year. It is identified by stems that are black and appear threadlike.
"As we move into the summer, we want to start looking for our leaf diseases," he says. Common leaf spot and leptosphaerulina leaf spot can lead to defoliation and decreased quality and yield. "These are diseases we see commonly in fields across the Midwest."
Pests such as the alfalfa weevil might also appear during scouting. Sweeping the new growth is the best way to identify the number of pests. "We might see them emerge a little later in the year due to the late spring," he says. "As we see heat units increase, doing sweeps in the field can help determine whether or not we need to spray."
Start with top seed. While spring planting is underway for much of the region, Heise says available traits can make the biggest impact to higher-yielding crops. "Selecting that variety that will best fit your management is vital, and some of the best ways to combat disease resistance is through variety selection," he says.
With soil diseases prevalent in the region, an alfalfa variety with good resistance is important. "Across the Dakotas, we're dealing with variable soil types and a lot of seedling diseases," he says.
The UltraCut disease package is the latest offering from Forage Genetics. "That's going to give us ultimate resistance to multiple diseases, and that disease resistance is bred into multiple varieties so growers can benefit no matter what their management program is," Heise explains.
Protection against anthracnose and aphanomyces disease strains often comes from planting varieties with advanced resistance.
"The biggest things we've found with some of the soil diseases is that they're doing damage we can't see below the ground," he says. "Planting something that gives us resistance to those soil diseases will stop yield robbers from the start and show benefits in the long run."
For more information on alfalfa management and variety packages from Forage Genetics International, check its website at foragegenetics.com.
Subscribe to receive top agriculture news
Be informed daily with these free e-newsletters
You May Also Like
---