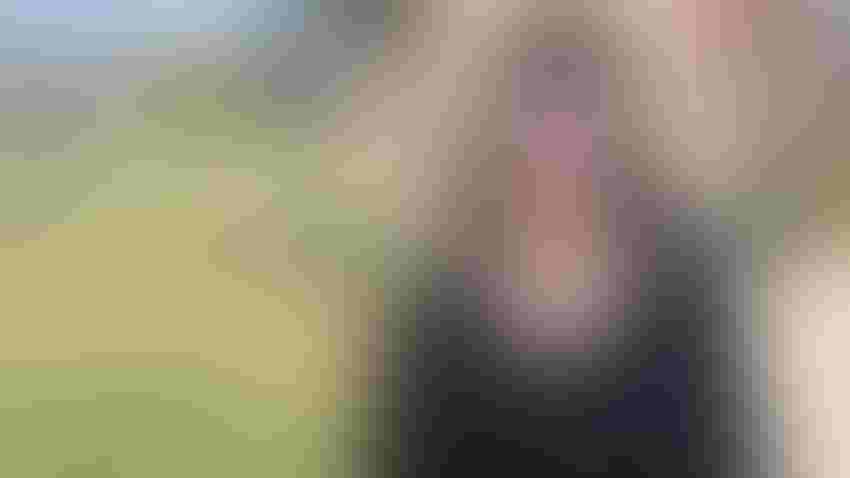 Danielle Sekula, Texas AgriLife Extension IPM agent, Weslaco, says the main thing on producers' minds as they prepare to plant "is moisture or a lack therof."
Shelley E. Huguley
A one-inch rain in January would make a big difference to farmers in the Lower Rio Grande Valley. 
"We need one good rain," says Tom McLemore, general manager, Harlingen Irrigation District. 
"But we will take two," he added. 
A Jan. 7, 2023, report from the Lower Rio Grande Valley Development Council (LRGVDC) shows the two reservoirs LRGV farmers depend on for irrigation are significantly below capacity.   
"The U.S. combined ownership at Amistad/Falcon stood at 32.27% of normal conservation capacity, impounding 1,094,469 acre-feet, down from 36.74% (1,246,336 AF) of normal conservation a year ago," the report reads.  
"Overall, the system is holding 33.42% of normal conservation capacity, impounding 1,979,481 acre-feet with Amistad at 45.71% of conservation capacity, impounding 1,497,260 acre-feet, and Falcon at 18.22% of conservation capacity, impounding 482,221 acre-feet. Mexico has 34.97% of normal conservation capacity, impounding 885,012 acre-feet at Amistad/Falcon." 
McLemore said the Harlingen Irrigation District has been on allocation since August 2021. "We have 30% of irrigation water available now. That means one irrigation. 
Irrigation will be limited for Lower Rio Grande Valley farmers. (Photo by Danielle Sekula, Texas AgriLife Extension IPM agent) 
"I think most irrigation districts in the region are in the same situation," he said. "Some have more than others since some are more urban." 
Prospects are not likely to improve without rainfall. "Unless we get a storm, we will not have much relief." 
He said pre-irrigation is mostly off the table. "Farmers don't plan to pre-irrigate but will hold moisture to make the crop. Some still have moisture and if they a get ¾ to 1 inch rain, they will be fine."  
"We are all hoping for some rain in the next two to three weeks," said Texas AgriLife Extension IPM Agent Danielle Sekula, Weslaco.  
"'Water is very limited,' is what I am hearing from all my growers. We have minimal soil moisture to get a crop up, but after that, three weeks later, is what concerns us, especially if we do not receive rainfall." 
Sekula said temperatures are warm enough to plant. "I've heard that some will start planting next week or the following week into February. Again, the main concern on everyone's mind is moisture, or lack thereof." McLemore said last season was dry. "We got some late rain after farmers got their crops out. Now, they're just trying to hold that moisture. But if it stays dry through January, that moisture will be gone." 
Weed issues 
He said a warm winter adds another problem. "Weeds have not stopped growing. Farmers are fighting weeds, keeping fields clean with herbicides and not working the land much. They are trying to maintain the moisture they have." 
McLemore said most producers got their land prepped last fall, so they hope the moisture they are saving will hold until planting time. 
Crop options 
He said irrigation availability could affect planting intentions. "Some will plant dryland row crops and irrigate sugarcane." He talked to one farmer who intends to plant grain sorghum because he would not have enough water to irrigate corn.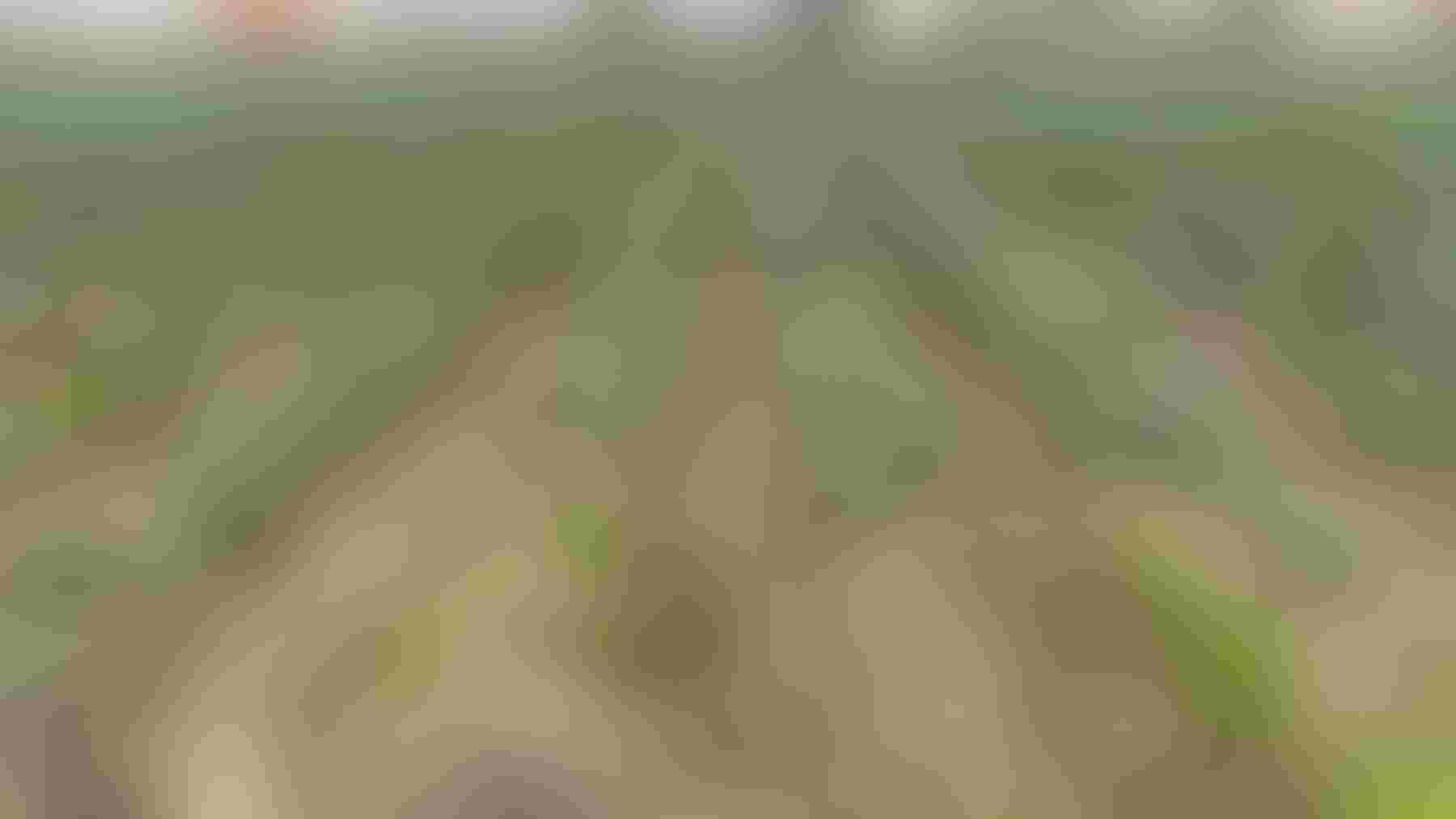 Cabbage crop growing near Weslaco, Texas. (Photo by Danielle Sekula, Texas AgriLife Extension IPM agent) 
"We need a big storm in the mountains in Mexico to help recharge Amistad," McLemore said. 
The LRGVDC acknowledges the importance of agriculture to the region and the need to have a reliable source of good quality water. 
The Council's website reported the Rio Grande is the area's main source of water but "drought, international treaty issues, and increased demand are impacting long-term water availability." 
The website also acknowledges that the Lower Rio Grande Valley "is one of the fastest growing regions in the United States. 
"Because of this, LRGVDC is leading efforts to develop strategies for long-term water supply alternatives." 
Subscribe to receive top agriculture news
Be informed daily with these free e-newsletters
You May Also Like
---