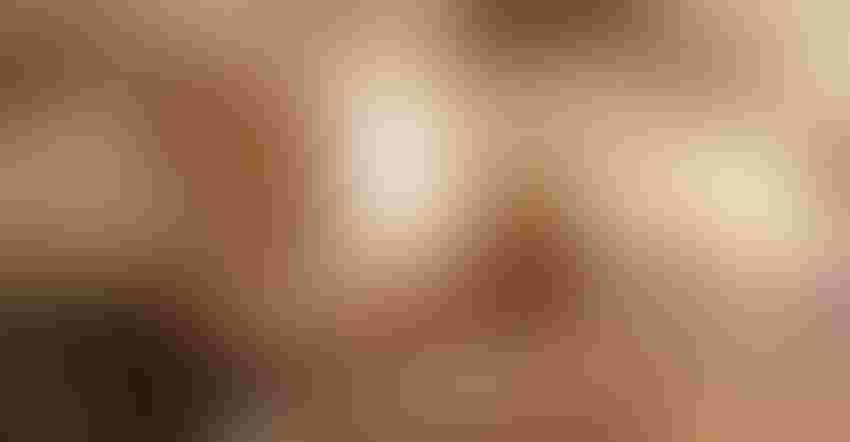 TALKING QUALITY: At the end of the day, it's the end product that counts, so that means the loaf of bread you get. What you think of first when you think of wheat quality, however; depends on where you are in the production chain.
PaulGrecaud/iStock/Thinkstock
Kansas farmers attending this year's Limagrain Cereal Seeds field day in Valley Center were treated to an explanation of milling and baking quality tests, as well as to cold glasses of craft beer made with LCS barley.
Grain Craft has 15 flour mills across the U.S., including a Wichita mill that processes about 50 truckloads of wheat into 2 million pounds of flour a day. Tim Aschbrenner, Grain Craft's director of flour quality, was on hand to talk to producers about wheat quality.
He said that it takes about 2.2 to 2.3 bushels of wheat to make 100 pounds of flour. He pointed out that there are many definitions of quality, depending on where in the chain from breeding to baking you are looking.
For breeders, wheat quality is defined by good yields, good root development, good disease resistance, good straw strength, good nitrogen uptake for high protein content, good test weight and good end-use quality.
For producers, wheat quality is defined by high yields, high protein, high test weights, low foreign material and low damage — all the elements that impact the bottom line at the elevator, either with premiums such as high protein or in dockage for too many damaged kernels or too much trash.
Millers, meanwhile; are looking for high test weights, which translates to more flour per bushel; low moisture; low damage; no mycotoxins; no objectionable odors and high protein, which is a quality their customers want.
Bakers, the final link in the production chain, are looking for a higher absorption rate, which gives them the ability to add more water to the dough thereby increasing their yield, Aschbrenner said. Bakers also want to see controlled enzyme activity, a lack of mycotoxins, good color and smell, and good protein quality, which means a strong gluten structure.
From a milling standpoint, he said, the record wheat crop of 2016 had problems because of a shortage of protein.
"We had to bring in spring wheat and blend it just to get the protein levels up to what we needed for our customers," he said.
He reminded producers that flour has a protein level of 1% to 1.5% less than the wheat from which it was milled. So, to get to the 11.5% protein that bakers are looking for, the miller has to start with wheat that is 12.5% to 13% protein.
Malting barley holds promise as a specialty crop
Producers attending the annual Limagrain Cereal Seeds field day in Valley Center learned about prospects for a new specialty crop and had a chance to sample the end product — a local craft beer.
The beer was provided by Central Standard Brewing, a Wichita craft brewing company, and co-founder and head brewer Ian Crane was on hand to talk about the potential for farmers in that area to benefit from growing malting barley specifically for the craft brewing market.
The potential comes with a caveat, however. If you are growing for the craft beer market, you do have to hit the required specifications in order to sell the crop.
Brent Conrady, a research assistant at the LCS research station who grew up on a family farm in Oklahoma, said his family has grown both wheat and barley for the craft brewing market.
"If it won't make a good craft beer, you won't be able to sell the crop for the premium that market pays," he warned.
Crane said the promise for locally grown barley and local malting fits in well with consumer demand for locally produced products.
"I think there could be a big, booming market here," he said. "This is my second year working with LCS, and I love the quality of their barley malt. It is much better than the stuff I get from the big guys. I think there is definitely a market here."
He said he would love to be able to promote craft beers and ales that are Kansas-grown, Kansas-malted and Kansas-brewed.
LCS currently has four malting barley seed varieties: LCS Genie, LCS Odyssey, LCS Calypso and LCS Violetta.
About the Author(s)
Subscribe to receive top agriculture news
Be informed daily with these free e-newsletters
You May Also Like
---