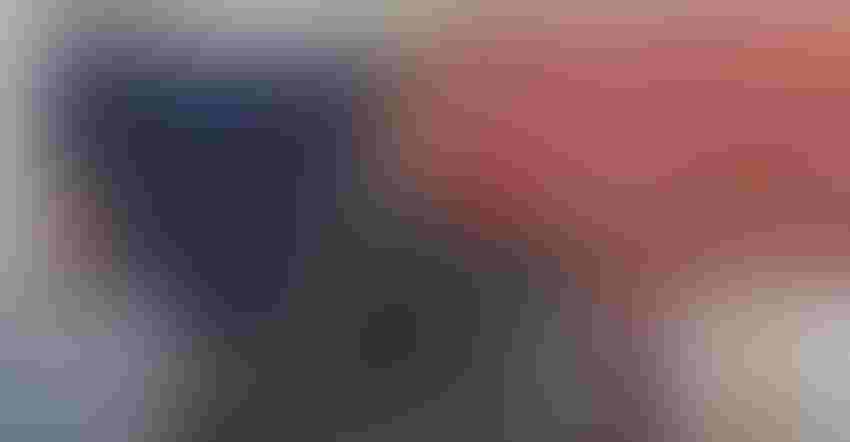 KELLY CUTS RIBBON: Kansas Gov. Laura Kelly spoke at the Amber Wave plant in Phillipsburg, Kan., as she joined other dignitaries in cutting a ribbon to open the plant Aug. 9. The existing Prairie Horizon Agri-Energy corn-based ethanol plant will be retrofitted to produce ethanol from wheat starch, and will include a new wheat mill and vital wheat gluten plant. The project is a $300 million investment that will create more than 60 new jobs in this northwest Kansas town.
Jennifer M. Latzke
Massive change is coming to the north edge of Phillipsburg, Kan.
The former Prairie Horizon Agri-Energy corn-based ethanol plant is getting retrofitted and upgraded to become Amber Wave. Once finished, this $350 million project will be North America's largest wheat protein plant, and it has the potential to change the future markets for wheat farmers in a 100-mile radius.
Dignitaries gathered Aug. 9 at Amber Wave to cut the ribbon on the plant, including Kansas Gov. Laura Kelly; Sen. Jerry Moran, R-Kan.; and Bruce Rastetter, founder and CEO of Summit Agricultural Group. Summit is Amber Wave's parent organization.
Site selection
Rastetter took his Iowa farm-kid knowledge and made a career in the global agriculture and energy sectors. According to company literature, "Summit Agricultural Group is an agriculture and renewable energy business with farmland holdings across North and South America. The company supports capital investments with strategic private equity partnerships and manages agricultural assets, including extensive beef, pork and grain production facilities."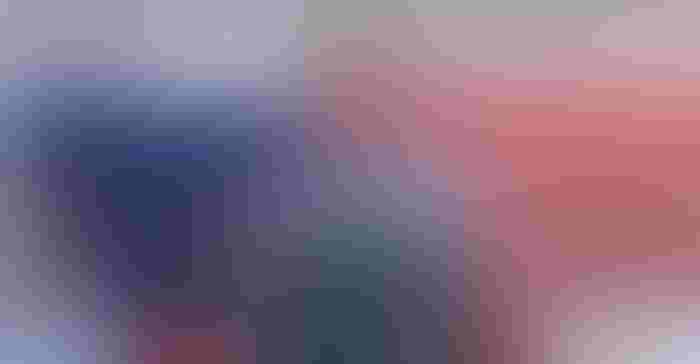 Rastetter said it took six years of researching sites from Montana to the Columbia River Basin in Washington before they settled on Phillipsburg.
"It shouldn't have taken us this long to figure out Kansas is the location," he said with a grin. Instead of shipping unit trains of Kansas wheat to the Gulf and buyers overseas, Amber Wave is planning to create a market for that wheat in Phillipsburg, he added.
Wheat protein
"Today, 80% of vital wheat gluten is imported into the U.S.," he said. That vital wheat gluten is used in baking, pet food and the growing aquaculture industries. Amber Wave plans to work with farmers to improve the protein in wheat they grow, to provide a local market that adds value to their commodity.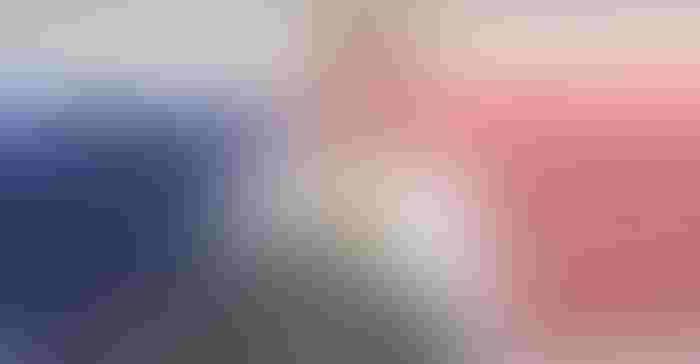 Steve Adams, Amber Wave's COO, spoke at the Wheat Rx meeting earlier in the day and told farmers that the facility will use 20 million bushels of wheat a year, sourced within 100 miles of the plant. And it will produce about 109 million pounds of vital wheat gluten, or wheat protein. The plant will first mill the wheat into flour, which will then be further processed to capture the gluten.
Amber Wave is retrofitting the existing Prairie Horizon Agri-Energy corn-based ethanol plant to produce ethanol from the water and starch left from the gluten process. Adams said the company expect to produce about 52 million gallons of ethanol from wheat a year, using the latest technology in wheat milling and protein extraction that will create a much lower carbon footprint than todays' traditional ethanol plants.
Even the wheat midds left at the end of the process will have a market in the nearby cattle feedlots.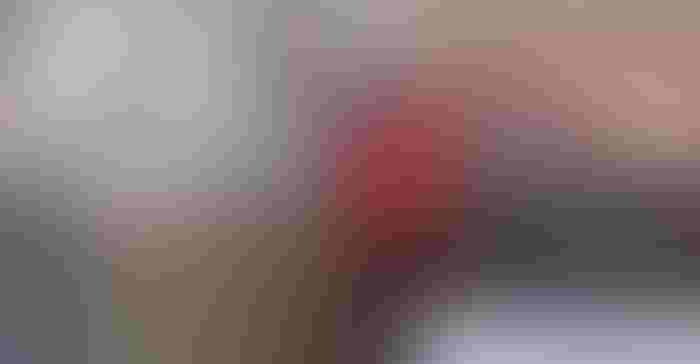 Adams told farmers Amber Wave expects to be taking wheat by July 2023.
Kansas welcome
"Kansas is known for its high-quality wheat, and this cutting-edge facility will strengthen the competitive edge we have in the market," Kelly said. "Now, Kansas wheat farming families will have a massive direct buyer close to home, and major food, baking and pet food companies are able to have their wheat needs met here in Phillipsburg."
Moran said this is an opportunity for Kansas farmers and the community of Phillipsburg to create a new market for the abundant wheat in the region. "We can grow wheat, but we need a market and an opportunity to enhance its value rather than shipping it someplace else." He added that 7% to 10% of all the wheat grown in Kansas today will be processed at this plant, which can help increase the price of wheat and create another market for wheat farmers.
The Kansas Governor's Office contributed to this article.
Subscribe to receive top agriculture news
Be informed daily with these free e-newsletters
You May Also Like
---