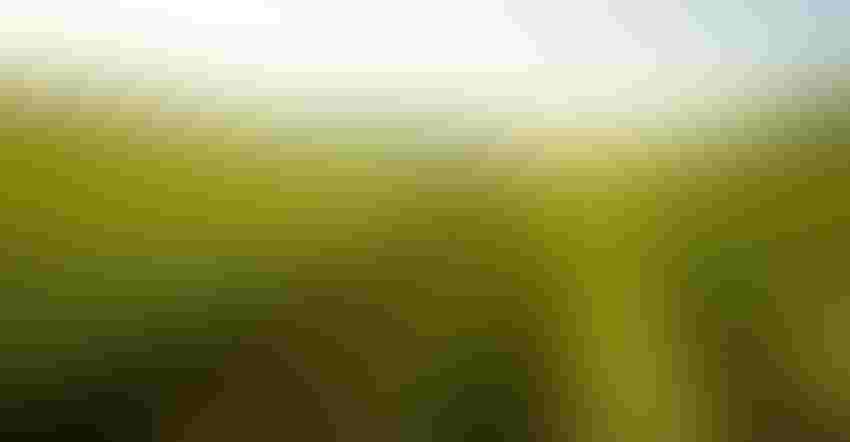 TRAINING RECOGNIZED: The Washington Winegrowers recently honored the most current class in its Latino Ag Education Program. The program trains employees with technical expertise in viticulture.
Lucky Business/iStock/Thinkstock
There's a growing population of Latino workers in the winegrape industry, and training them so they can do better at their jobs and grow in their positions is important for the industry. Recently, graduates from the 2016-17 class of the Latino Ag Education Program were honored. The class had nearly 50 students, half of them women, who graduated from Level 2 viticulture production systems and management, and a higher-level vineyard management and integrated pest management course.
LAEP is sponsored by Washington Winegrowers, Yakima Valley College and Wenatchee Valley College in Washington. The program aims to equip Latino employees in viticulture with the technical expertise they need to flourish and grow in their jobs. This first LAEP class began in 2007, and since the beginning the program has graduated more than 350 employees.
Leo Garcia and Francisco Sarmiento, faculty at Wenatchee Valley College, teach the courses in the program. Both are fluent in Spanish, which allows them to relate to, serve and instruct the students.
Women-only classes
Since it began, female employees were not taking full advantage of LAEP. In 2015, Washington Winegrowers built and offered LAEP's first women-only Level 1 viticulture course. This offered a higher level of comfort for the female students to attend and actively participate. Due to that course's sellout success for 2016-17, the program launched a Level 2 viticulture course for women.
Level 2 covers site selection and vineyard establishment; soils, pests and irrigation management; human resources; vineyard business plans; marketing; and whole farm ecosystems.
Vineyard management and integrated pest management provides intensive technical instruction to prepare employees as pest management scouts, and to introduce them to basic vineyard economics and management. This course prepares students for middle management and management positions.
For 2017-18, LAEP tentatively plans to offer a Level 1 viticulture production systems and management class, open to men and women, and the upper-level vineyard management and integrated pest management for the 2017 graduates of the Level 2 class. Registration will open later this summer and courses begin in early November. You can learn more about the program online.
Source: Washington Winegrowers
Subscribe to receive top agriculture news
Be informed daily with these free e-newsletters
You May Also Like
---