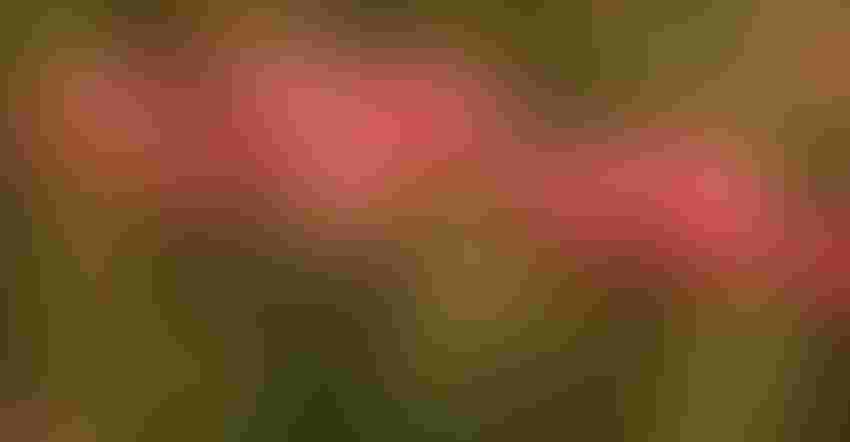 Rose production in Kern County was valued at more than $26.6 million last year in a season that saw acreage increase by over 150%. This was part of the county's overall record crop and livestock value of more than $8.34 billion on the year.
Todd Fitchette
Farming output in Kern County, Calif. grossed its highest-ever figure in 2021, beating its previous record set just a year earlier by 9%. The value of all crops produced last year in Kern County grossed more than $8.34 billion.
The county's top 5 commodities remained unchanged, though there was a trading of places between pistachios and almonds as the value of the latter continues to languish. Grapes and citrus continue to rank one and two, respectively, in gross receipts. Each of the top four commodities – grapes, citrus, pistachios, and almonds – grossed over $1 billion in cash receipts, according to the annual crop and livestock report from the Kern County Department of Agriculture.
Most of Kern County's crop value is spread across 20 commodities, including nuts, fruit, vegetables, milk, forage and field crops, and egg production. The value of eggs and their byproducts was valued at over $91.5 million last year.
At No. 5 on the list of commodities, milk production was up slightly to more than 3.5 billion pounds, for a gross value of more than $688 million.
Much of Kern County's grape production is in table varieties. Of the 91,000 acres of grapes grown there, just over 55,000 acres are table grapes. Growers produced over 723,000 tons of table grapes last year in the county. Table grape prices increased 31% on the year.
Wineries crushed 187,000 tons of wine grapes from 23,200 acres.
Related: Milk money: Dairy in Tulare boosts crop values
Kern remains one of the top citrus producing regions in the state at a gross value of more than $1.35 billion. Navel oranges and tangerines top citrus production there. Growers harvested more than 600,000 tons of Navels and 414,000 tons of tangerines. In both cases, yields were up by almost two tons per acre. Grapefruit, lemons, and Valencia oranges are also produced in the county. Notable moves within the citrus industry last year included significant grower price increases in grapefruit, up nearly 26%, and Navels, up 15%. Tangerine prices fell 18% compared to the previous year.
Pistachios and almonds traded places in value last year as the price of almonds remained low. Comparatively, Kern County almond growers averaged significantly more per pound for their almonds, according to the crop report, than their Tulare County neighbors. Kern County almonds sold for an average of $2.18 per pound, gross to the farmer, up from $1.95 the previous year. By comparison, Tulare County's almond crop last year averaged $1.73 per pound to the grower, according to that county's crop report, which was released in late September.
Cotton production continues to decline as drought and water availability challenge what was once a booming cotton industry in the region. More than 7,600 acres of Pima cotton and less than 1,000 acres of Uplands and Acala cotton were grown last year, with per acre yields averaging four bales for Upland varieties and three bales for Pima varieties.
Kern County farmers also harvested over 1,400 acres of roses last year. This is 157% more acreage devoted to roses than was grown the previous year.
The Kern County crop report is available online at https://tinyurl.com/musa23pa
About the Author(s)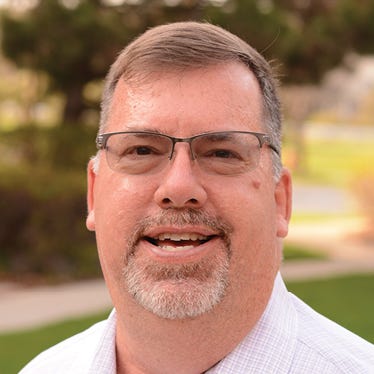 Associate Editor, Western Farm Press
Todd Fitchette, associate editor with Western Farm Press, spent much of his journalism career covering agriculture in California and the western United States. Aside from reporting about issues related to farm production, environmental regulations and legislative matters, he has extensive experience covering the dairy industry, western water issues and politics. His journalistic experience includes local daily and weekly newspapers, where he was recognized early in his career as an award-winning news photographer.
Fitchette is US Army veteran and a graduate of California State University, Chico. 
Subscribe to receive top agriculture news
Be informed daily with these free e-newsletters
You May Also Like
---