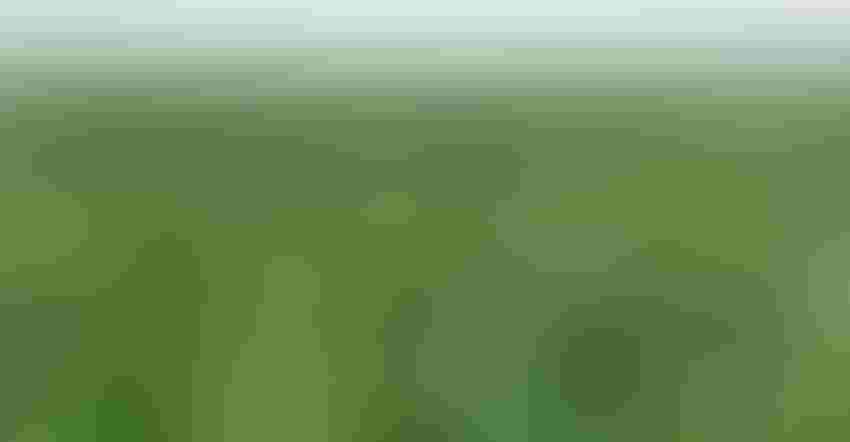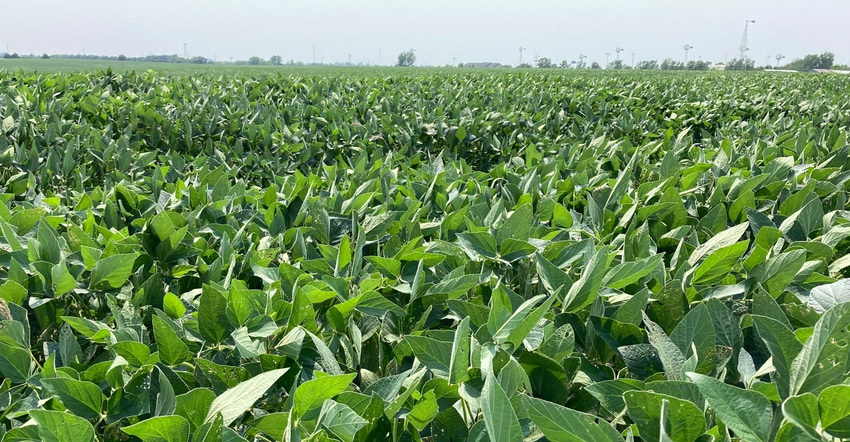 KANSAS SOYBEANS: Kansas agricultural stakeholders will gather in Manhattan, Kan., on Aug. 18 for the seventh Kansas Governor's Summit on Agricultural Growth. The event will return to an in-person format, with four preconference breakout sessions to be held online. Registration is free, and can be found online at agriculture.ks.gov/summit.
Jennifer M. Latzke
The seventh annual Kansas Governor's Summit on Agricultural Growth is set for Aug. 18, at the Manhattan Conference Center at the Hilton Garden Inn, 410 S. 3rd St. in Manhattan.
The 2022 Ag Growth Summit will be held as an in-person event, and will return to the tradition of sector-specific meetings for various segments of the state's agriculture industry. Although a small group of sectors are meeting prior to the August event, most of them will meet in person on the morning of the summit.
Morning breakout sessions will again focus on the specific sectors, although four sectors will hold their breakout sessions prior to the summit: pork, equine, specialty crops, and feed and forage sectors. These online sessions will take place through the month of July. Register separately for each of those sessions online at agriculture.ks.gov/summit. Recordings will be available afterward for participants.
Attendees are also invited to participate in a social event on the evening of August 17, also at the Manhattan Conference Center.
There is no cost to attend any of the ag growth summit meetings or events, but it is important that attendees register so KDA can provide adequate materials for attendees and have accurate meal counts. Registration has begun for the summit and for the four early-sector breakout sessions at agriculture.ks.gov/summit, along with additional information including agendas, ag sector overviews, and a link to reserve a room at the Hilton Garden Inn.
If you have questions about the 2022 Kansas Governor's Summit on Agricultural Growth, contact Brittney Grother at [email protected] or 785-564-6797.
Kansas Soybean Commission to meet Aug. 2
The Kansas Soybean Commission is scheduled to meet Aug. 2 for its annual meeting in Manhattan, Kan. The agenda includes hearing organizational reports, discussing funding projects and electing a new team of officers.
The new fiscal year began July 1, and commissioners will review investments for the year. A total of 52 project funding proposals were approved in December 2021 to begin in the 2023 fiscal year.
The agenda also includes reviewing the request for proposal process and discussing methods to optimize the process, hearing state program reports from partner organizations, and other industry updates.
The North Central Soybean Research Program is scheduled to meet in Manhattan from Aug. 2 to 4 following the KSC meeting. Attendees will tour the Kansas State University Agronomy Farm and nearby research plots. NCSRP is a collaboration of 13 soybean-producing states that bridges research efforts and funding to leverage soybean checkoff dollars for a greater return on investment.
"We are excited to host soybean researchers from the region to showcase the expertise we have right here in our backyard at Kansas State University," Kaleb Little, KSC administrator, says. "This collaboration also ensures we are spending checkoff resources wisely and not duplicating work that is already being done in another state."
For more information, contact Little at [email protected], or call the office at 877-577-6923 (KSSOYBEAN).
Leadership Sorghum Class VI applications open
The United Sorghum Checkoff Program is now accepting applications for Class VI of Leadership Sorghum. The leadership program is designed to allow sorghum producers to develop leadership potential through networking opportunities.
The program includes five sessions that will be held in conjunction with USCP and National Sorghum Producer events, such as the USCP and NSP board meetings and Commodity Classic. The last session will be held in Washington, D.C., in Feb. 2024.
Applications can be found on the USCP website. They are due Sept. 23.
K-State hosts Animal Science Leadership Academy
Twenty students gathered on the Kansas State University campus last month to gain livestock industry knowledge and develop leadership skills. These participants made up a 20-person cohort of the 13th annual K-State Animal Science Leadership Academy (KASLA) held June 22-25 in Manhattan..
Hosted by the K-State Department of Animal Sciences and Industry and sponsored by the Livestock and Meat Industry Council Inc., the academy's goal is to develop young leaders within the livestock industry and prepare them for a successful future in the field.
This year's class included: Madison Baker, Union City, Mich.; Hailey Butler, Wamego, Kan.; Creed Caldwell, Parker, Kan.; Emma Deghand, Mayetta, Kan.; Nick Doering, Basehor, Kan.; Jenna DeRouchey, Wamego, Kan.; Carly Dreher, Iola, Kan.; Trinadee Fetters, Council Grove, Kan.; Adelle Higbie, Overbrook, Kan.; Bryce Hoeltzel, Olsburg, Kan.; Brianna Hula, Manhattan, Kan.; Kaylen Langhofer, Plains, Kan.; Strid Loudon, Goodland, Kan.; Kaylee Noll, Oskaloosa, Kan.; Paisley Palmer, Satanta, Kan.; Ainsley Pecenka, Spring Hill, Kan.; Lacey Rust, Hartford, Kan.; Grace Schmeidler, Hays, Kan.; Katrina Turner, Derby, Kan.; and Kaden Weltmer, Smith Center, Kan.
During their time at KASLA, students participated in interactive leadership development and educational lab sessions led by faculty members from across the K-State campus. Participants completed the college experience by dining at the K-State Alumni Center, completing the K-State Challenge Course and staying in Marlatt Hall.
KASLA also included several livestock industry tours, with off-campus stops including Hildebrand Farms Dairy in Junction City, and the Kansas Department of Agriculture in Manhattan. Students also enjoyed tours of university farms and Animal Sciences and Industry department facilities. 
You can find out more information about the academy and future programs by visiting the K-State Youth Livestock Program website, asi.ksu.edu/youthlivestock. For questions, contact academy director Sharon Breiner at [email protected] or 785-532-6533. 
Subscribe to receive top agriculture news
Be informed daily with these free e-newsletters
You May Also Like
---