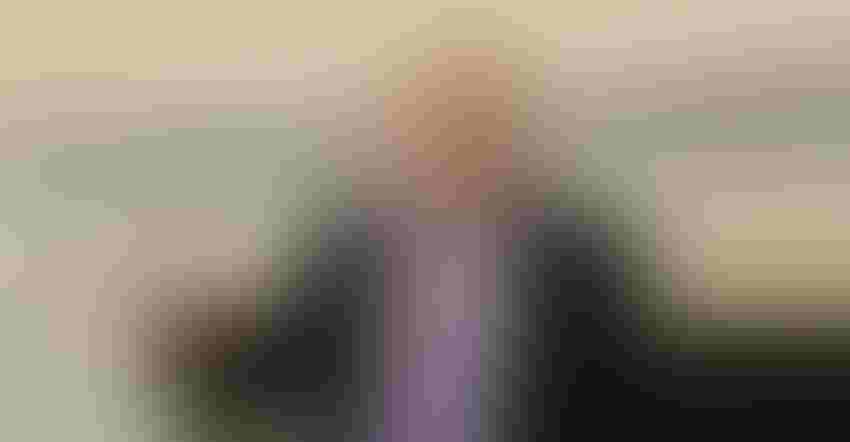 ECONOMIC PROSPERITY PLAN: Kansas State University President Richard Myers introduces the K-State Economic Prosperity Plan Dec. 3, at the K-State Alumni Center on the Manhattan (Kan.) campus. The plan aims to bring 3,000 new jobs and $3 billion in new investments to the state of Kansas by leveraging K-State research and Extension expertise.
Jennifer M. Latzke
Kansas State University, as the nation's first operational land-grant university, has served the people of Kansas and beyond since its founding in 1863 as Kansas State Agricultural College. For 158 years, its teachers, researchers and Extension personnel have been helping improve the quality of life for Kansans at home, on the farm and ranch, and in their communities.
On Dec. 3, the university rolled out its Economic Prosperity Plan, which, according the university, will add 3,000 new jobs and $3 billion in additional investments into the state of Kansas in the next 10 years. It will leverage K-State's strengths in four key areas: food and agriculture systems innovation; digital agriculture and advanced analytics; biosecurity and biodefense; and Extension and outreach.
"As the country's first operational land-grant institution, K-State has always focused on excellent teaching, research and service that advance the well-being and economic prosperity of our state," says Richard Myers, K-State president. "This new initiative has the potential for significant economic growth for the region and state, but will require many dedicated partnerships and support from the state to be successful. The university will continue to work vigorously to build those partnerships to make this plan a reality."
"What we're committing to is activating the assets of K-State, across the state, for the benefit of the state to elevate people, families, communities, businesses, and ultimately provide statewide economic prosperity," says David Rosowsky, vice president for research at K-State.
Food and agriculture
Kansas State's legacy of research and extension work in crops, livestock and natural resources is world-renowned. The Economic Prosperity Plan will ensure Kansas retains greater value-added opportunities throughout the food system value chain, according to the university.
K-State Salina is the university's aviation technology campus, with much of its education and research focused around the unmanned aerial vehicles (UAVs) and systems that will play a large role in the farms of the future, as well as biosecurity and biodefense, Rosowsky says.
"That's what we're going to do for Kansas farmers," he says. "We're going to help them not only participate in the farm of the future and the future of agriculture, but to be at the leading edge of the future of that agriculture."
The plan includes the initiative "K-State 105: Every Town to Gown," which will leverage K-State's Extension presence in all 105 counties in the state to assist businesses and communities with any innovation and education to come out of future research. It will be particularly helpful to the state's rural counties.
"What we see is that the role of Kansas State in each of the 105 counties will be expanded to now specifically look at economic prosperity in and around each of those towns," Rosowsky says.
Job creation
K-State Innovation Partners will be a close ally in realizing the vision of the economic plan, and helped the university write it, Rosowsky says. The goal is to use university research to attract companies to the state, and help existing companies grow in the new economy, which will be STEM-heavy.
"They're helping us to develop the implementation strategy and the metrics for success, and they will also help us in developing companies that spin out of the work that we do at the university, and also help us to attract new companies into Kansas," he adds.
The 3,000 jobs that will come from this economic plan will be in high-tech fields that are facing a revolution in the near future, Rosowsky says. Companies in Kansas in the future will need graduates with cross-disciplined education to help them with finance, economics, social sciences and humanities, as well as ag engineering, business, natural sciences and more, Rosowsky says.
And perhaps even more important, he adds that this plan is a commitment from K-State to give Kansans the tools and education they need to find careers in-state.
"This commitment to creating jobs to create an economic prosperity is exactly what we'll need to keep the young talent here in Kansas, so that they and their families can choose to live and work here," he says.
New president
The day before K-State rolled out its economic prosperity plan, the university announced that Richard Linton would be the 15th president of K-State. Rosowsky says Linton's experience at land-grant universities and having rolled out a similar plan at North Carolina State University to great success will be helpful as K-State gets underway with the plan.
"He affirmed not only his strong support for the Economic Prosperity Plan, but his commitment to helping it to be successful," Rosowsky says. "This is right in his wheelhouse as a scientist, as an academic leader, and as somebody who has created partnerships with industry."
Kansas State University contributed to this article.
About the Author(s)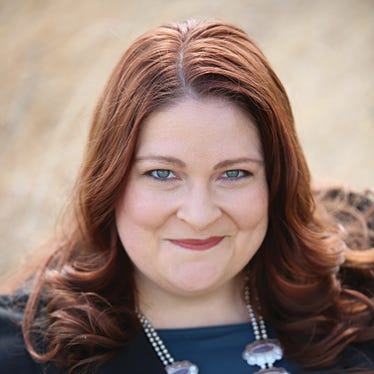 Through all her travels, Jennifer M. Latzke knows that there is no place like Kansas.
Jennifer grew up on her family's multigenerational registered Angus seedstock ranch and diversified farm just north of Woodbine, Kan., about 30 minutes south of Junction City on the edge of the Kansas Flint Hills. Rock Springs Ranch State 4-H Center was in her family's backyard.
While at Kansas State University, Jennifer was a member of the Sigma Kappa Sorority and a national officer for the Agricultural Communicators of Tomorrow. She graduated in May 2000 with a bachelor's degree in agricultural communications and a minor in animal science. In August 2000 Jennifer started her 20-year agricultural writing career in Dodge City, Kan., on the far southwest corner of the state.
She's traveled across the U.S. writing on wheat, sorghum, corn, cotton, dairy and beef stories as well as breaking news and policy at the local, state and national levels. Latzke has traveled across Mexico and South America with the U.S. Wheat Associates and toured Vietnam as a member of KARL Class X. She's traveled to Argentina as one of 10 IFAJ-Alltech Young Leaders in Agricultural Journalism. And she was part of a delegation of AAEA: The Ag Communicators Network members invited to Cuba.
Jennifer's an award-winning writer, columnist, and podcaster, recognized by the Kansas Professional Communicators, Kansas Press Association, the National Federation of Presswomen, Livestock Publications Council, and AAEA. In 2019, Jennifer reached the pinnacle of achievements, earning the title of "Writer of Merit" from AAEA.
Trips and accolades are lovely, but Jennifer says she is happiest on the road talking to farmers and ranchers and gathering stories and photos to share with readers.
"It's an honor and a great responsibility to be able to tell someone's story and bring them recognition for their work on the land," Jennifer says. "But my role is also evolving to help our more urban neighbors understand the issues our Kansas farmers face in bringing the food and fiber to their store shelves."
She spends her time gardening, crafting, watching K-State football, and cheering on her nephews and niece in their 4-H projects. She can be found on Twitter at @Latzke.
Subscribe to receive top agriculture news
Be informed daily with these free e-newsletters
You May Also Like
---