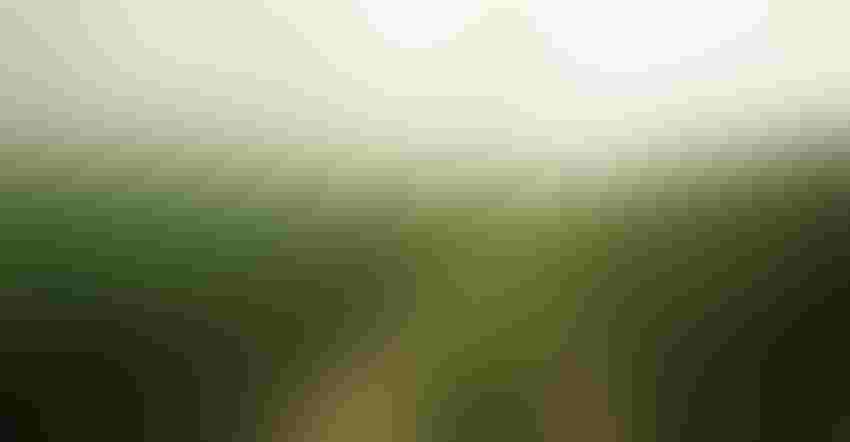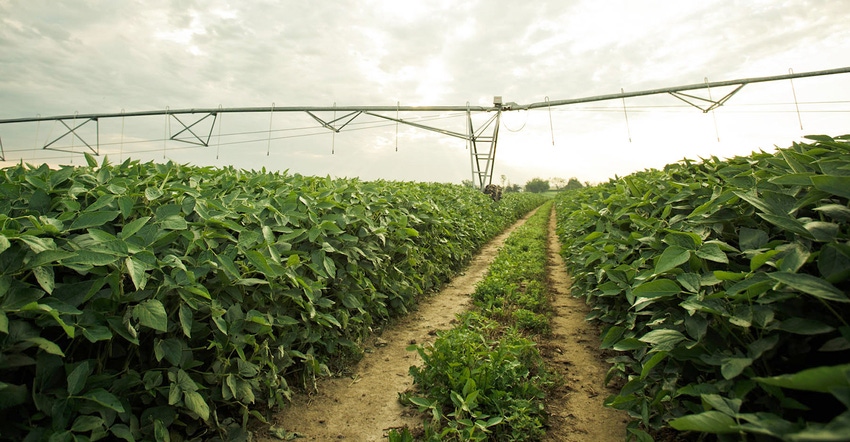 MOISTURE CHECK: To avoid under- or overwatering fields, continue to ground truth your fields — take core soil samples — to validate your soil's moisture status.
Winfield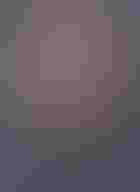 By Mark Glady
A recent University of Minnesota Extension article stated that irrigated agriculture has increased in our state, with most occurring in the glacial outwash region. This includes the Bonanza Valley and Becker Sand Plain in central Minnesota, where sandy soils are common and irrigation makes sense.
If you're a farmer who irrigates, it's important to apply the right amount of water.
One reason is economic: It costs money to run the pivot. Two: Overwatering can cause nitrates and sulfates to leach where they shouldn't. And three: Too much moisture invites disease pressure. However, not irrigating enough can cause severe plant stress.
How can you strike a good moisture balance? Here are some tips to help you get irrigation right.
1. Tap into tech. Crop modeling tools use daily high and low temperatures, humidity, rainfall amounts and soil type to predict water sufficiency status. Talk with your agronomist about using one to help you decide on the amount of water you apply via irrigation.
I recommend continuing to ground truth your fields — taking core samples, for example — to validate your soil's moisture status.
2. Consider applying nutrients through the pivot. When I ask farmers whether they apply nitrogen or other nutrients through the pivot, I usually hear something like, "I don't have time to babysit an irrigator." I understand that. However, there are things you can do to improve yield potential and give crops a better chance. Having equipment that can apply both water and nutrients exactly when needed can be invaluable.
If you are already applying nitrogen through your irrigation system, consider adding sulfur and the micronutrient boron. These are the three main nutrients that are mobile in the soil. Because irrigated fields are usually on sandier soils, they can have lower levels of organic matter. This means they probably don't supply as much boron as a soil that's higher in organic matter. Remember to always include a nitrogen stabilizer to help keep nitrogen in the soil longer and minimize leaching.
Taking a tissue sample at V5 can also help you determine if you need to add boron, sulfur, zinc or potassium. Not all of these nutrients can be easily applied with irrigation, but most can. Using tissue samples to identify deficiencies is a good way to determine when to apply needed nutrients. While your fields might have sufficient nutrient levels, you won't know if you don't sample.
3. Be mindful of soybean diseases. If you rotate corn and soybeans and planted soybeans in 2017, there's a good chance that soybeans are back in your fields this year. There was heavy white mold pressure in 2017 and the sclerotinia fungus can live in the soil up to 10 years.
Consequently, white mold will likely be prevalent again this year. Be prudent when you irrigate your soybeans, since overwatering will only make disease pressure worse.
4. Don't underwater. A water deficit causes plants to shut down to conserve moisture. They're not growing and they're not using the nutrients you spent money to purchase and apply, which can dramatically limit yield potential. Using a crop modeling tool and ground truthing will help you guard against moisture stress and irrigate more strategically.
So, only give your crops the water they need when they need it. Use tissue sampling and crop modeling to monitor moisture and nutrient availability. Include a stabilizer to keep nitrogen in a form that stays in the soil longer and doesn't leach.
These steps should help your irrigation efforts be more effective and you will be more economical in executing your overall farm plan.
Glady is a regional agronomist with WinField United in west-central Minnesota. Contact him at [email protected].
Subscribe to receive top agriculture news
Be informed daily with these free e-newsletters
You May Also Like
---