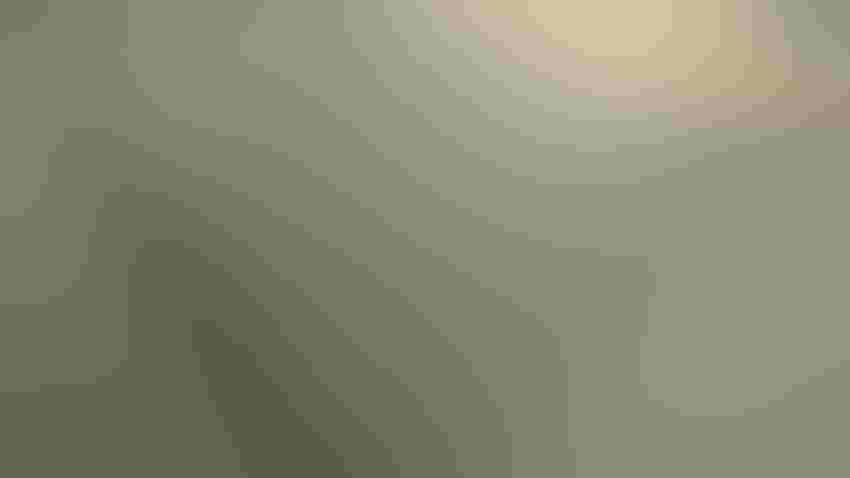 TILE SPACINGS: After considering yield data, Kyle Winkelmann of Tallula, Ill., decided to narrow his drainage tile from 40-foot to 20-foot spacings.
Ag Drainage Inc.
As heavier rain events hit the Midwest, farmers are not only adding drainage tile but also updating the existing tile on their farm.
Robert and Kyle Winkelmann of Tallula, Ill., installed drainage tile in the mid-1990s, but were still seeing wet spots around the farm.
"The past few years, we've had wet springs," says Kyle Winkelmann. "Using yield maps plus where I've had to replant corn the past several years, I noticed the water just wasn't leaving fast enough, even though the field was tiled."
Winkelmann decided that narrowing his pattern tile from the existing 40-foot spacings to 20-foot spacings could pay dividends for his farm.
"Drainage tile is more than a one-year investment," he explains. "But I've estimated that I could lose as much as 1,000 bushels on an 80-acre field by not having it."
Plus, that investment will impact spring planting.
"If I can't get into the field because of a few wet spots, then that delays my planting date," Winkelmann says. "The data I've seen, especially on soybeans with modern-day seed treatments, shows that planting early results in yield increases for the whole farm."
Winkelmann consulted the crew from Ag Drainage Inc. to complete the project.
"Robert has been a pioneer, and now Kyle is taking things to the next level," says Aaron Kassing of ADI and Timewell Drainage Products, Timewell, Ill. "They are a great team and absolute champions when it comes to staying on the leading edge."
Related:Drainage tile demand at an all-time high
Kyle is the third generation of Winkelmann Farms to work with ADI on tile projects.
"When installed, the 40-foot spacings were cutting-edge," Kassing explains, emphasizing the need to continuously adapt tile systems to match changing weather patterns.
Installation price varies depending on variables such as how a field lays, what percentage of a field needs treated and how many additional submains are needed. In addition, raw material prices have experienced radical price swings in the past two years due to supply chain disruptions.
Kassing says several farmers have found it necessary to adjust their tile spacing for today's precipitation demands.
"We've seen this process happen for the last two decades," says Kassing, who adds that they spent the 2000s rebuilding 1990s tiling projects that were done on 60- and 80-foot spacings. Today, they're converting 30- and 40-foot spacings to 20-foot spacings.
Since Kassing started in 1999, the amount of water a drainage system is expected to move has increased dramatically.
"Having rains where we get 3 inches in a few hours versus that same rain over a period of weeks really changes the complexity of things," he says.
ADI now offers a dual shank system that installs on 15-foot spacings.
"The 4020 was, and is, a great tractor, but not many are used for major tillage operations or to pull a thousand-bushel grain cart," Kassing says, drawing a parallel to the tiling industry. "Pattern tile systems have to keep up with today's production demands, and spacings of 15-foot to 30-foot are the new norm."
Farmers have been overwhelmed by the benefits of an updated drainage tile system.
"It's best to know the details of your current system so decisions can be made about new mains to handle the outflow," Kassing says. "Typical yield loss between overspaced lateral lines can exceed 20% versus the well-drained areas. That adds up pretty quickly."
About the Author(s)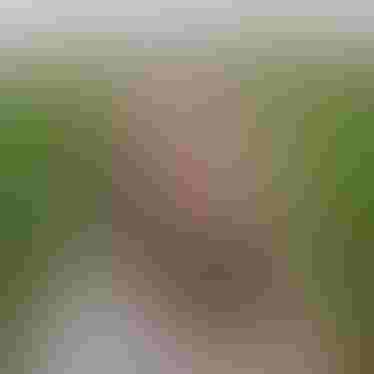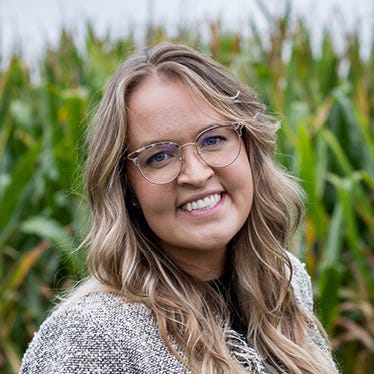 Betty Haynes is the associate editor of Prairie Farmer. She grew up on a Menard County, Ill., farm and graduated from the University of Missouri. Most recently, Betty worked for the Illinois Beef Association, entirely managing and editing its publication.
She and her husband, Dan, raise corn, soybeans and cattle with her family near Petersburg, Ill., and are parents to Clare.
Betty recently won the Emerging Photographer Award from the Ag Communicators Network during the 2022 Ag Media Summit and placed in the Emerging Writer category as well.
Subscribe to receive top agriculture news
Be informed daily with these free e-newsletters
You May Also Like
---