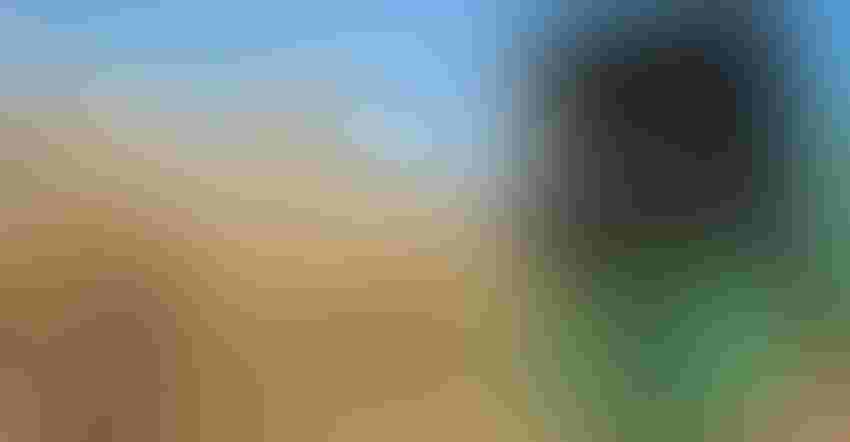 TESTING: ICIA conducts trials yearly to provide information on various corn hybrids and soybean varieties.
The Iowa Crop Performance Tests are gearing up for their 100th year of gauging the yields of hundreds of seed varieties, an annual effort that helps farmers decide what seeds to plant the following year.
The Iowa Crop Improvement Association, a nonprofit linked with Iowa State University's department of agronomy, runs the crop performances tests. ICIA recently published results for 2018, the 99th year the corn report has been released. The soybean yield test marked its 51st year in 2018.
Jim Rouse, ICIA executive director, says the 2018 corn performance report sets the stage for the testing program's centennial in 2019.
"This testing program has a rich history of providing unbiased information to Iowa growers," Rouse says. "We value the relationship between ICIA and ISU's agronomy department, and we share a common goal of continuing to provide high-quality research results to help farmers be successful." 
Replicated tests
The Iowa Crop Performance Tests take place on ISU research farms and cooperating private farms across the state each year. Roughly 200 different varieties of corn and soybeans provided by more than 20 seed companies are tested to determine average yields, and ICIA compiles and publishes the results.
The test locations stretch across every region of the state, accounting for various soil compositions, weather conditions and production systems. However, the planting methods remain consistent across each testing site to ensure the integrity of the tests. Each seed entry is replicated four times in randomized four-row plots at consistent planting rates and row spacing.
The replicated nature of the field tests increases the usefulness of the results for individual Iowa farmers, Rouse says. Multiple replications of the experiments conducted at multiple fields provide a wealth of information for making corn hybrid or soybean variety selection decisions. The 2018 yield test results are available at croptesting.iastate.edu.
Wide range of results
Rouse says weather differences were a major factor in nearly every trial in 2018, causing wide variability in corn yields.
"We had to discard the results of three locations this year, one in each district: north, central and south," he notes. One of them received too much rain, beginning in June, and the field was saturated for way too long.
"When we see that occur, we go ahead and harvest it and examine the data," Rouse says. "If the data doesn't make sense, we don't publish it because it's not a true representation of the genetic potential of those hybrids."
There was a little more disease in cornfields in 2018 compared to recent years, and some farmers had to deal with green-snap of corn plants due to strong windstorms.
"Despite these challenges, the results of the performance tests show the yield potential of many different hybrids," Rouse says. "The trials have a wide range of hybrids, a full assortment of what's available today, from conventional non-GMO hybrids with no herbicide or insect traits to the hybrids which do have those traits."
Interpreting test results
When evaluating the tests results, Rouse cautions farmers to not be overly focused on their local area. While results from the test located closest to your farm can be helpful, you also want to see how these same hybrids performed in other areas in your maturity zone. He suggests paying more attention to the district averages for a hybrid as part of a longer-term selection plan.
"Any single location will give you the results for that location for that particular growing season," he explains. "But that isn't necessarily what you are going to see next year. Look at data from multiple locations and figure it as a district average. And watch the hybrids that rise to the top. They are more likely to perform well the next year for your farming operation."
High yields for two or more consecutive years indicate stable performance. If two-year averages aren't available, regional averages consisting of several locations should be used to make selection decisions.
Crop variety tests rooted in history
The first Iowa Crop Performance Tests occurred in 1920, building on work underway by the Iowa Experiment Station to make comparisons of various strains of corn near Ames. Those early comparisons demonstrated a need to identify high-yielding strains and making that information available statewide to farmers. The idea quickly spread to other ag-heavy states, according to an account of the Iowa Crop Improvement Association's history published in 1963 by Joe L. Robinson and Oliver A. Knott, both former ISU agronomy faculty members.
"Because the test has served Iowa farmers so efficiently, many other Corn Belt states have established corn testing programs using the Iowa test as a model," Robinson and Knott wrote.
Finding available fields across the state proved a challenge in the early years of the test, requiring those who oversaw the project to comb the state for ideal locations for the tests.
"Transportation was largely by train to the county seat near which it was hoped a field could be located. The ISU county Extension director then acted as a guide in driving a team and buggy over the muddy roads in the area until a suitable location was found," according to Robinson and Knott.
Throughout the years, ICIA tests have also included other crops such as alfalfa, oats and other small grains, Rouse says. Today, the tests are conducted with corn and soybeans. While the corn trials will be 100 years old in 2019, the soybean portion of the yield tests marked its 50th year in 2017.
Source: Iowa State University
Subscribe to receive top agriculture news
Be informed daily with these free e-newsletters
You May Also Like
---