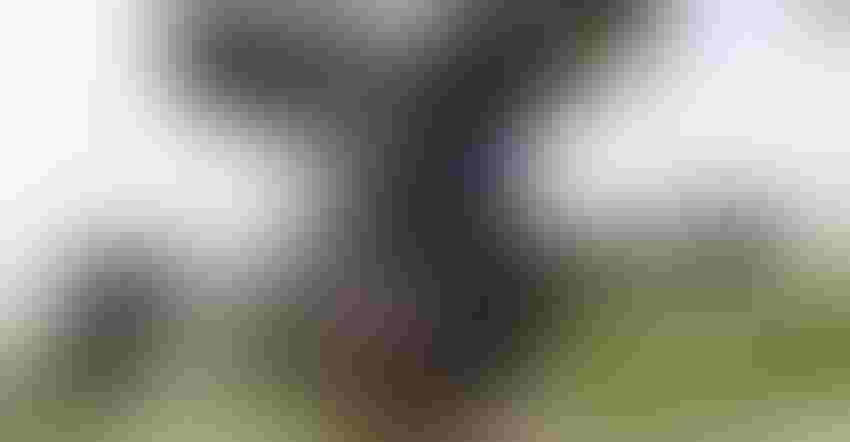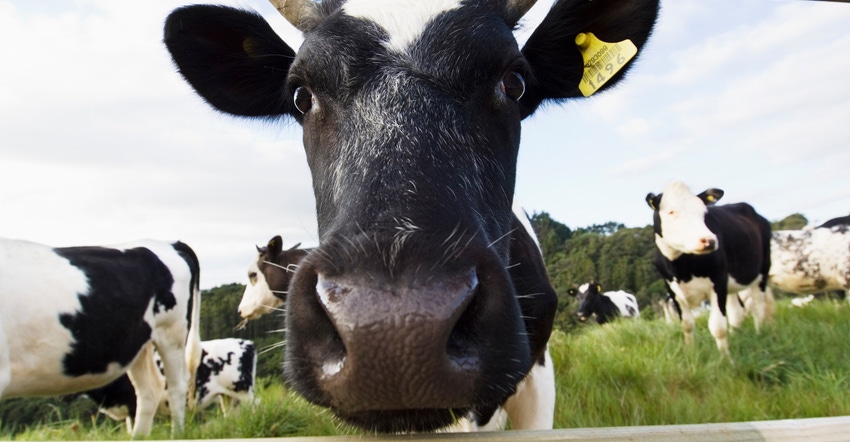 DETECTING ESTRUS: Cornell associate professor Julio Giordano says people do a good job of detecting cows in heat. "The question is, do you have enough people to run a heat detection program? This is becoming a struggle for a lot of dairies," he notes.
Jason Hosking/Getty Images
More and more dairy operations are using activity monitoring systems, or automated estrus detection, on their farms, but according to Julio Giordano, AEDs are not for every dairy.
Giordano, an associate professor of dairy cattle biology and management at Cornell University, spoke during a recent Professional Dairy Producers Dairy Signal webinar about the advantages and disadvantages of AEDs vs. other reproductive systems such as timed AI and visually observing cows for estrus or heat.
"We need two critical pieces to have a successful estrus detection program," Giordano explained. "We need cows to show heat and we need cows to ovulate, so we have a chance of breeding them and they have a chance of getting pregnant." A native of Argentina, Giordano received his doctorate in dairy science at the University of Wisconsin-Madison.
Giordano said there are several AED systems on the market. Some have tags that are worn on a cow's leg while others are mounted on straps worn around the cow's neck. The success of these systems alerting producers that cows are in heat varies from 59% to 100%.
"This is a lot of variation, but keep in mind most of these systems are on the upper end of performance and do an excellent job of detecting when cows are in heat," he said. "But not all cows express estrus and ovulate when expected, and some heats may not be detected by AEDs."
Heat detection: Traditional vs. technology
When comparing AEDs to a person who does visual observation at least twice a day for 30 to 35 minutes, AEDs and visual observation both "detect the vast majority of cows that show estrus," Giordano said, adding that AED systems are effective, but they are not perfect.
"Some cows that are detected by visual observation will not be detected by AED systems, whereas some cows detected by AED systems will not be detected by visual observation," he explained.
Giordano said AED systems can be successfully integrated into reproductive management programs.
"With AED systems, accuracy is important, and how the system is managed and maintained is important," he said. "AED systems often reduce labor on farms, but in some cases, it shifts labor. Instead of spending time observing cows in a pen for heat, you may now be spending time moving sensors and maintaining the system."
What do you need to succeed with traditional estrus detection methods?
"You need people," Giordano said. "We know people can do a good job. The question is, do you have enough people to run a heat detection program? This is becoming a struggle for a lot of dairies."
Giordano said programs that combine timed AI and visual heat detection with an AED system will result in high conception rates. But studies show fertility programs that let cows come into a natural first heat and breed when she appears to be in heat have favorable results, too.
"Waiting to use timed AI on cows that did not get bred during the first heat can be as effective as using 100% timed AI and AEDs at 150 days in milk," he said.
Giordano said a lot of dairy farms are already using a combination of targeted reproductive management strategies. "The choice of which reproductive management strategy or strategies to use depends on a farm's goals and resources available," he says.
About the Author(s)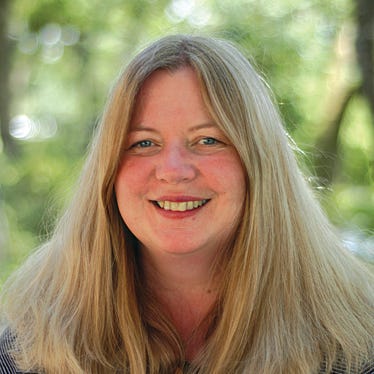 Wisconsin Agriculturist Editor
Even though Fran was born and raised on a farm in Illinois, she has spent most of her life in Wisconsin. She moved to the state when she was 18 years old and later graduated from the University of Wisconsin-Whitewater with a bachelor's degree in journalism.
Fran has 25 years of experience writing, editing and taking pictures. Before becoming editor of the Wisconsin Agriculturist in 2003, she worked at Johnson Hill Press in Fort Atkinson as a writer and editor of farm business publications and at the Janesville Gazette in Janesville as farm editor and feature writer. Later, she signed on as a public relations associate at Bader Rutter in Brookfield, and served as managing editor and farm editor at The Reporter, a daily newspaper in Fond du Lac.
Subscribe to receive top agriculture news
Be informed daily with these free e-newsletters
You May Also Like
---