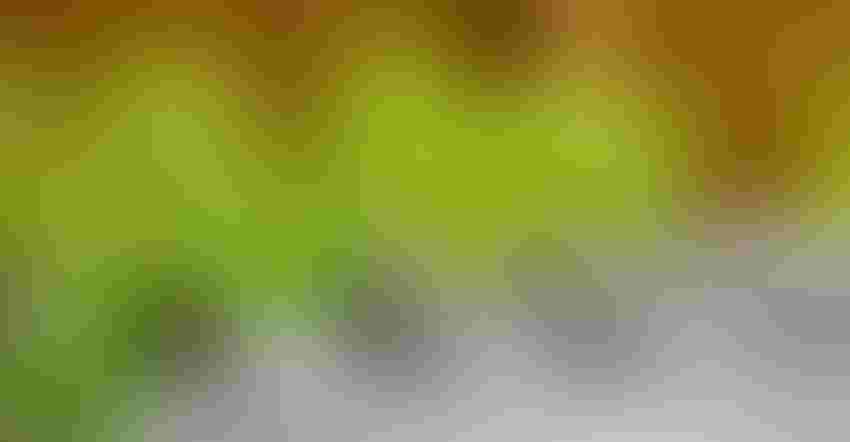 CLONES: Clonal propagation, rather than seeds, are often preferred by CBD producers in other states, as it allows them to select for one consistent gender for a field.
Getty Images
Illinois is inching closer to a summer hemp growing season, following the Illinois Department of Agriculture finalizing and forwarding edited rules to the Joint Committee on Administrative Rules.
The timeline for approval? The committee will review regulations on April 9. After they're approved, IDOA will release and begin accepting applications to grow hemp.
Once an application is received, the department has 30 days to either deny the application or issue a license — giving those producers who are accepted a quicker path to planting than the 90 days offered in the draft rules submitted for public comment in December.
Not everyone on the farm needs to apply for a license to grow hemp, says Liz Rupel, policy organizer at the Illinois Stewardship Alliance — but the owner and operator should. The background check required of the license is the second of three quick-to-fill-out forms. The first is the application.
"We assume the background check forms will come out at the same time the application is posted to their website," Rupel says. "If you have been convicted of a felony in the last 10 years, you are not able to grow hemp."
The 2018 Farm Bill set forth the 10-year felony conviction restriction, and mandates that industrial hemp test below 0.3% tetrahydrocannabinol (THC) content. IDOA lifted crimes of dishonesty and drug-related misdemeanors as barriers to entry.
"That'll open it up for more people, making it less restrictive," Rupel adds.
The 2014 Farm Bill, however, is still in effect for the 2019 growing season. It carries the added requirement that growers provide research information.
While Illinois draft rules contemplated requiring a preplanting report with information such as seed type, the department deleted that entire requirement for the final rules. A harvest report is still required before harvest each year, though documentation of a purchase agreement with an in-state industrial hemp processor is no longer required. Trade with out-of-state facilities is allowed.
Applicants will pay application fees of $100 for each noncontiguous land area, indoor operation and processing facility. Once accepted, however, the licensing and registration fee for each noncontiguous land area will be $1,000 for a three-year license, while it's $700 for two years and $375 for one year.
All land for growing hemp must be recognized as farmland in the tax code, in part to prevent people from growing hemp in their backyard.
"There's a separate license for processing. It's basically the same thing as being a cultivator, except they just want to know where your hemp is going, what you're going to do with the hemp at your processing facility," Rupel says, adding the application fee is also $100, and once accepted, $1,000 for each separate processing address.
Clarification of seed certification
When hemp is grown for fiber or seed, varieties participating in the Association of Official Seed Certifying Agencies standards and guidelines abound, as the products have relatively matured global markets. But options focused on the production of cannabidiol (CBD) are scarce and often aren't part of the AOSCA seed certification program, says Doug Miller, CEO of the Illinois Crop Improvement Association.
"For CBD production, I can't seem to find any solid information on varieties in the traditional sense. I recommend that CBD producers evaluate all of the possible outcomes before starting their production; from seed identity and purity, to yield potential and THC levels, the risk for growers ranges from poor varietal performance to a crop that may need to be destroyed if it tests over the limits set in the regulations," he says.
Miller's nonprofit is not currently offering THC testing, but he and his colleagues develop identity preserved programs whose value is dependent on AOSCA certification. His group isn't able to work on hemp yet, but he wrote a public comment supporting a requirement that seeds meet AOSCA genetic standards. But other ways of starting a hemp field required clarification.
"Clones, transplants and propagules are not addressed in the AOSCA genetic standards for hemp," Miller wrote, adding AOSCA-style traceability to a valid source of parent material is essential for reliable CBD production.
The more expensive methods of clonal propagation are often preferred by CBD producers in other states, as it allows them to select for one consistent gender for a field — critical for keeping THC low in the flowering stage, which industrial hemp harvested for fiber and seed typically doesn't reach.
The good news for growers relying on CBD propagules and transplants, says Rupel, is the final rules expand certification from AOSCA review, allowing for a certificate of analysis from a "recognized laboratory" in a state with an industrial hemp program. Established hemp programs in other states recognize laboratories that certify seed has no more than 0.3% THC.
 "A variety testing program would be the best way to see if varieties will consistently deliver plants or clones that are below the THC level," Miller says.
As emphasized in Colorado, the variety planted is the single most significant factor that affects THC levels at harvest. 
About the Author(s) Associate Editor, Prairie Farmer
Austin Keating is the newest addition to the Farm Progress editorial team working as an associate editor for Prairie Farmer magazine. Austin was born and raised in Mattoon and graduated from the University of Illinois at Urbana-Champaign with a degree in journalism. Following graduation in 2016, he worked as a science writer and videographer for the university's supercomputing center. In June 2018, Austin obtained a master's degree from the Medill School of Journalism at Northwestern University, where he was the campus correspondent for Planet Forward and a Comer scholar.
Austin is passionate about distilling agricultural science as a service for readers and creating engaging content for viewers. During his time at UI, he won two best feature story awards from the student organization JAMS — Journalism Advertising and Media Students — as well as a best news story award.
Austin lives in Charleston. He can sometimes be found at his family's restaurant the Alamo Steakhouse and Saloon in Mattoon, or on the Embarrass River kayaking. Austin is also a 3D printing and modeling hobbyist.
Subscribe to receive top agriculture news
Be informed daily with these free e-newsletters
You May Also Like
---