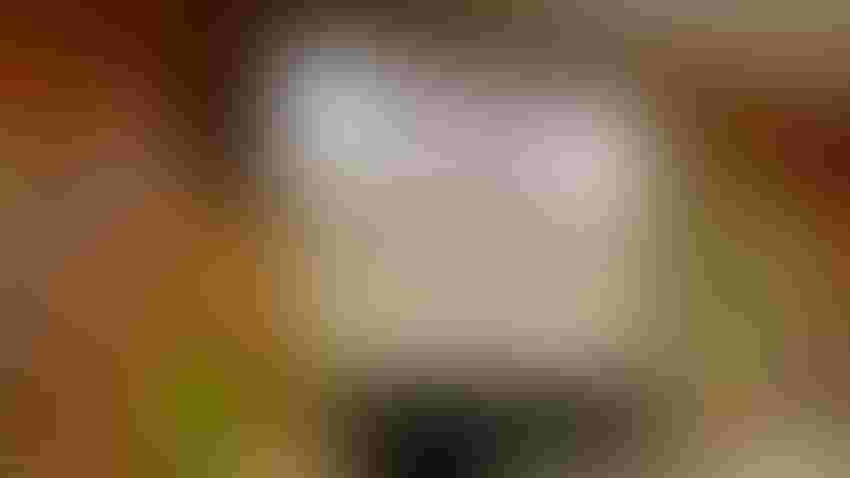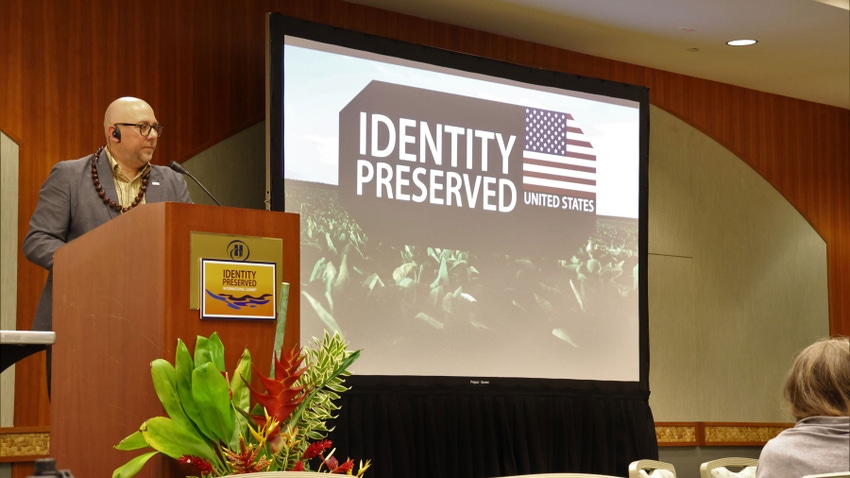 BRAND LOYAL: Shane Frederick, SSGA director of strategic programs, talks about the U.S. identity preserved brand and what it means to buyers and farmers during the IP International Summit in January. He and other presenters discussed the importance of this brand building confidence with consumers and buyers across the food chain.
Mindy Ward
The identity preserved movement is flipping the agriculture narrative on its head and addressing the needs in this space from fork to farm.
"This segment of the market has the farmer and the buyer directly connected," explains Eric Wenberg, Specialty Soya and Grains Alliance executive director. "Consumers are asking for different types of identity preserved products from farmers. So, we are working in reverse with farmers growing a crop that consumers and food buyers demand."
To bring U.S. farmers face-to-face with international buyers, SSGA hosted the Identity Preserved International Summit in January. More than 50 foreign buyers traveled to Hawaii to participate in the first-of-its-kind conference.
They came from South Korea, Japan, Vietnam, Philippines, Thailand, Indonesia, Myanmar, Cambodia, Nepal and India for in-depth discussions and networking, along with presentations on supply and demand, shipping and transportation, and crop conditions and availability.
"These are the best companies in the world who do this — on both sides of the ocean," Wenberg adds. "The Identity Preserved International Summit gave them a chance to have real dialogue about one of the fast-growing sectors of agriculture."
Validating U.S. IP products
The idea of identity preserved crops has been around since the 1990s, says Shane Frederick, SSGA director of strategic programs. "But no one ironed out a process that provided characteristics of an IP product that would build confidence for buyers," he says.
SSGA, through market research, created its pillars of premium that state how crops can garner a premium in the identity preserved space. These encompass areas such as food safety, verifiability and American grown. "If U.S. farmers can provide their crop with these certainties, that is the connection international buyers want," Frederick adds.
To that end, SSGA launched an industry trademark in 2021 — "Identity Preserved, United States," complete with an American flag. For Wenberg, this trademark logo represents a quality assurance plan that, for the first time, is a comprehensive, industry-adopted set of procedures to ensure the integrity of the product from seed to end user — providing security for the buyer.
Known as the U.S. Identity Preserved Assurance Plan, it includes:
field inspections during planting

field verification during growing and harvest

crop segregation activities

labeling — product information
Designed for buyers and farmers
Over the years, buyers in the identity preserved space shared with Wenberg the need to have transparency in the crop production process, consistency of the end product and steady supply. Meanwhile farmers were asking how they can make sure that the characteristics of their crop will be adopted quickly by a food manufacturer.
For Wenberg, it was the first time he heard so clearly how the conversations need to go both from the buyers and the growers. "It really shows the connection from fork to farm," he says.
Wisconsin farmer Patrick Mullooly participated in a grower panel at the event. "As a farmer, it was great to get to know the international buyers and an exciting thing to get to see who we're growing for," says Mullooly, chairman of the Wisconsin Soybean Marketing Board. "These are important relationships. This event helped build those bridges, solidify relationships we already have and build new ones, too."
Subscribe to receive top agriculture news
Be informed daily with these free e-newsletters
You May Also Like
---