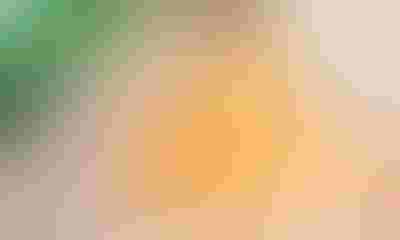 Illinois farmers saw good growing conditions for crops in 2016, but unfortunately weeds also thrived. Northern Illinois DuPont Crop Protection Technical Sales Agronomist Chris Streit says, "We saw plenty of moisture after planting, which gave weeds a good start. As we approach harvest, we see aggressive weeds that are in some cases as tall as the crops."
Adding to grower concerns, marestail, waterhemp, giant ragweed and Palmer amaranth are becoming more difficult to manage with traditional weed-control programs.
Do You Know Your Weeds?

During harvest, pay close attention to yield monitors if areas have evidence of weed and disease pressure. That limits yield and can be minimized. Plan now to improve in 2017.
Palmer amaranth has migrated north to Indiana, Illinois and Iowa in recent years. It's hard to control due to its aggressive growth, prolific seed production and ability to quickly adapt to weed management tactics. Glyphosate-resistant Palmer amaranth varieties have been a concern for growers in the southern U.S. for several years and are now becoming a problem for Midwestern growers.
Identifying and treating weeds when they are small is critical for both good control and resistance management, but that's when identification is most difficult. Palmer amaranth and waterhemp can be especially tricky to tell apart. In general, Palmer amaranth has wider, broader leaves than waterhemp, which has longer, more tapered leaves. Also look for the V-shaped purple or white watermark occasionally found on Palmer amaranth leaves.
Control Giant Ragweed Early
Giant ragweed germinates early and grows fast, so it easily competes with crops for light, nutrients and moisture. Too often, growers miss the window for controlling giant ragweed as they wait for other weeds to emerge. "The giant ragweed plants towering over tasseled corn in some fields this season points to plants that were missed or not controlled by postemergence herbicide passes earlier this year," says Chris Streit.
Late-Emerging Marestail in 2016
Marestail tops the list of problem weeds for Midwest growers. Seeds usually germinate in fall or spring, but marestail can germinate in late summer with the right conditions.
Marestail plants that germinate in the fall overwinter as rosettes and begin growing again in the early spring, quickly generating seeds and adding to the weed seed bank. The rosette stage is the best time for herbicide application to control growing populations.
Best Practices for Resistant Weeds
Better weed management begins with understanding what happened this season, then identifying a control program that begins as soon as the combine leaves the field.
Multiple modes of action are the best management tool against the spread of resistant weeds. Ideally, a fall burndown herbicide should be used with a preemergence or at-plant residual herbicide application for effective control. Streit explains, "Layering preemergence and postemergence residual herbicides and rotating crops are good management practices for managing hard-to-control weeds."
Stretch Input Dollars
DuPont is offering growers added financial benefits in 2017 with the TruChoice® Early Pay Multiplier program. The program lets growers multiply their crop protection dollars up front, then make final crop protection decisions when they purchase products from their DuPont retailers.
Contact your local DuPont agronomist or retailer to learn more about the TruChoice® Early Pay Multiplier program and customized weed-control solutions that will help deliver peak performance from every acre in 2017.
Unless indicated, trademarks with ®, ™ or sm are trademarks of DuPont, Pioneer or affiliates. © 2016 DuPont.
Subscribe to receive top agriculture news
Be informed daily with these free e-newsletters
You May Also Like
---