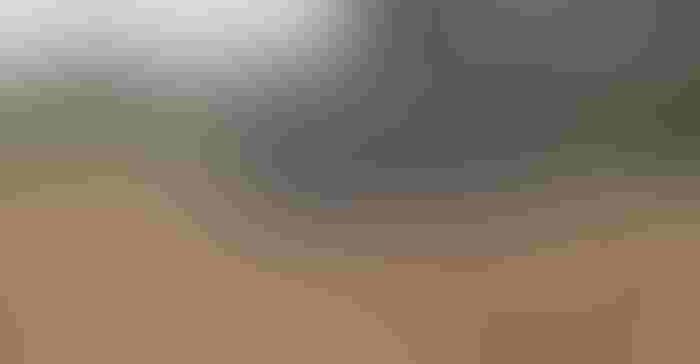 When you think of Wisconsin's leading crops, horseradish likely doesn't spring to mind. But the state is home to the world's largest producer and processor of the bitingly sharp-flavored root crop. Huntsinger Farms at Eau Claire expects to grow and harvest more than 7.5 million pounds of horseradish per year, processing and bottling it as a creamy condiment or with a variety of mustards and sauces.
The Huntsinger Farms' website relates that the company was founded in 1929 when Ellis Huntsinger started growing horseradish and other vegetable crops on a few acres of land near a freshwater spring south of Eau Claire. Huntsinger Farms now grows corn, soybeans, snap beans, horseradish and forage crops on more than 7,000 acres in Wisconsin and another 2,000 acres in Minnesota.
"In the early days," according to the website, "Ellis prepared and bottled the horseradish by hand in an old milk shed behind his house and sold it locally to help augment his income over winter." Jeni Path, marketing manager for the company and its Silver Spring Foods subsidiary, says Ellis found Wisconsin well-suited to the crop because of its cooler soil temperature.
"To get the heat in horseradish, the ground needs to be cold, and it's in the ground for 12 to 24 months," Path says. "We need nice, cold weather to grow big, burly roots." Fresh ground is the best-selling horseradish, she notes.
Family farm
Currently owned by Ellis Huntsinger's granddaughter Nancy Bartusch and her two sons, Eric and Ryan Rygg, the fourth-generation company is led by Eric Rygg as president, and is vertically integrated. Huntsinger Farms is the parent company for Silver Spring Foods, Kelchner's Horseradish Products, Atlantic Brand, Bookbinder's Foods and North Star Enterprises Inc., with distribution centers in Eau Claire and Allentown Pa., selling retail and to food service, private label and industrial customers. The company has more than 300 employees; 14 work on the farm.
Horseradish has nothing to do with horses and is not a radish — it's a member of the mustard family. According to the Huntsinger Farms website, the name may have come from an English adaptation of its German name.
In early times, the plant grew wild in European coastal areas; the Germans called it "meerrettich," or "sea radish." The German word "meer" sounds like "mare" in English. Perhaps "mareradish" eventually became "horseradish."
Silver Spring has a wide variety of mustards in various flavors. Beer n' Brat Horseradish Mustard is the best-seller, Path says, pointing out the brand received a gold medal at the 2018 World-Wide Mustard Competition, along with Silver Spring Deli-Style Mustard.
Silver Spring mustards will be featured at a Mustard Night celebration Aug. 9 at an Eau Claire Express baseball game at Carson Park as part of a 90th anniversary observance.
Variety of crops
The Huntsinger Farms farm manager is Ken Traaseth, vice president for agribusiness and a veteran of 40-plus years. Continually working to improve horseradish yield and quality, he uses a five- to seven-year crop rotation of 1,400 acres of corn, 2,100 acres of soybeans and 310 acres of snap beans with 700 acres of horseradish. Commercial fertilizers help boost horseradish production average of 7,000 pounds per acre.
Crops other than horseradish are also harvested and marketed. Rygg last fall announced a company goal to exceed 100 million pounds of total production over the next year.
Horseradish is harvested in both spring and fall after plants have been in the ground 12 to 24 months. Modified potato diggers reach deep into the soil to remove as much of the root complex as possible. Conveyers fitted with steel bars work to shake off the soil before the roots are loaded in trucks for transport to cold storage.
Planting also is done twice a year in spring and fall, using custom-built equipment similar to potato planters. Short sections of root trimmed from the previous year's crop are placed in the soil, where they will sprout in the spring and grow into a new crop.
Huntsinger Farms shares lots of horseradish recipes, including desserts, on its website and will host tours during Wisconsin Farm Technology, Days July 21-23, 2020. 
"Hosting the 2020 Eau Claire County Farm Tech Days is a once-in-a-lifetime honor for Huntsinger Farms and the Huntsinger family," Rygg says. "Farm Tech Days will give us a unique opportunity to share our knowledge and experience farming this specialty crop." Horseradish production will be featured at the event, along with other specialty crops.
Buchholz writes from Fond du Lac, Wis.
About the Author(s)
Subscribe to receive top agriculture news
Be informed daily with these free e-newsletters
You May Also Like
---