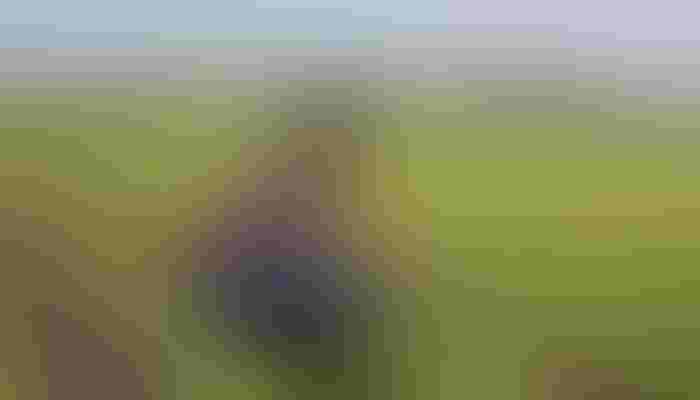 At Valent's state-of-the-art Biorational Research Center (BRC) in Illinois, researchers are working to fulfill Valent's dedicated effort to providing biological solutions for growers. 
Today, growers have many options for crop protection and enhancement. One option, biorationals, deliver value on many levels. Biorationals, typically derived from natural or biological organisms, provide a targeted, and therefore cost-effective and sustainable approach to tackling pests, fighting resistance, and improving crop quality, while at the same time delivering health and environmental benefits.
Researchers at Valent's Biorational Research Center (BRC) are focused on three branches of research that have the potential to further change farming as we know it today.
Soil Preservation
The importance of soil health is nothing new for today's grower, but how crop inputs can impact soil and productivity long-term remains a new frontier.
"We have a good understanding of the physicality and chemical aspects of soil, but the biology of soil is still an untapped opportunity," says Ted Melnik, Valent BioSciences executive vice president and chief operating officer. "We've just begun to scratch the surface on how microbial interactions and beneficial fungi can improve soil quality and enhance yield now and long term."
A good portion of this research is focused on MycoApply® including EndoPrime® and EndoMaxx. When applying these products, growers introduce a proprietary blend of beneficial mycorrhizal fungi into the soil, promoting root mass expansion to improve nutrient and water efficiency, as well as increasing drought tolerance and yield potential. Soil biology research at the Valent BRC aims to prove out how these products can contribute to soil viability and sustainable food production.
Harnessing Plan Biochemicals
Just as we are learning ways to fight human diseases by enhancing and suppressing naturally occurring processes in our bodies, biological control in plants is one way we can help meet food demands of the future.
Valent's portfolio of biorational plant growth regulators (PGRs) is based on naturally occurring biochemicals in plants that promote crop quality and yield. PGRs assist growers with crop quality benefits such as fruit shape, size, and texture, while also assisting with crop management benefits such as labor, fruit and nut set, and pollinator scheduling.
Discovering more uses for PGRs is a focus for researchers at the BRC. For example, ReTain® Plant Growth Regulator, originally used to extend the harvest window for apples and pears, now can be used to extend almond bloom to increase nut set. The expanded fermentation capacity of the BRC also allows researchers to work on new plant growth regulators, including one expected to be in market in the next few years.
Fermentation at Scale
Current trends show prices of conventional crop protection products will continue their upward trajectory in 2019. Biorationals offer a complementary story with added sustainable benefits.
Over decades of research, Valent has honed its ability to discover, scale and produce new biorationals, all while managing costs of discovery and production. This is in part due to its U.S. fermentation capabilities, which includes the first ever purpose-built biorational fermentation facility in the world.
"Our expertise and U.S.-based facilities allow us to produce effective, sustainable products while helping keep costs down for our growers," Melnik says. "Productivity and profit is a key pillar of sustainability that cannot be ignored."   
Science-based solutions that come from research being done at the Valent BRC will help growers make the incremental improvements necessary to enhance production today and preserve it for a sustainable future. 
Subscribe to receive top agriculture news
Be informed daily with these free e-newsletters
You May Also Like
---