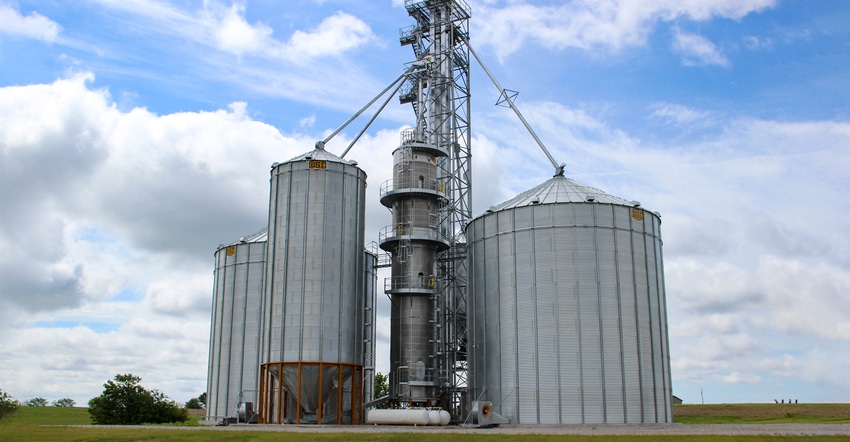 HOLDING PATTERN: Many farmers with ethanol contracts find their bins remain full of corn as plants either idle back production or completely shut down in the Midwest.
Mindy Ward
Farmers who either deliver to ethanol plants or use coproducts from ethanol plants need to have a plan in place in the event that their plant shuts down.
Missouri has six ethanol plants in the state. Of those, one is closed for maintenance, two are functioning at full capacity making industrial grade ethanol used for hand sanitizers and beverage alcohol, and the other three are reducing output, says Bradley Schad, Missouri Corn Growers Association senior director of market development and grower engagement, who works with ethanol programs on behalf of growers.
Those four ethanol plants are down at least 30% to 40% in terms of production, Schad says. The effect of idling back can be felt throughout the grain, livestock and financial sectors of Missouri agriculture.
Related: Complete coronavirus coverage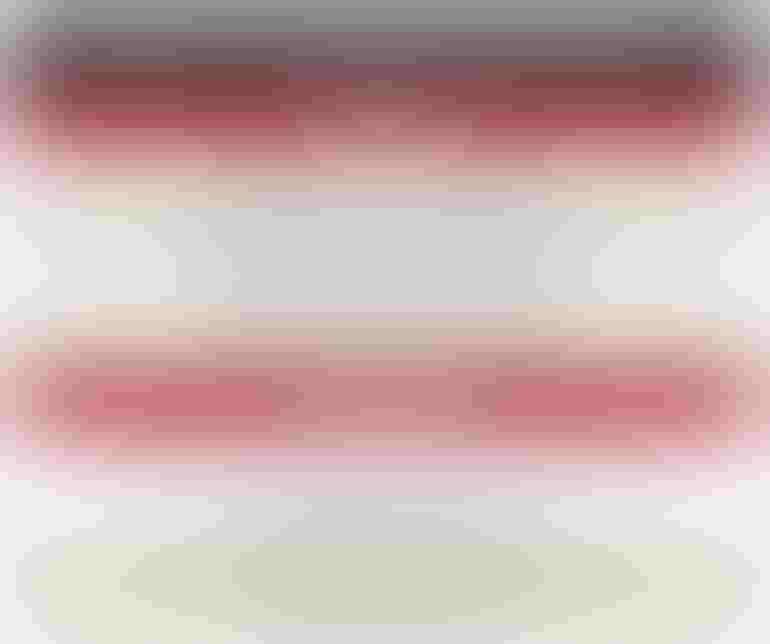 Delayed grain delivery
As long as ethanol plants run at some level, there is an opportunity for corn growers to deliver. But as each day of the pandemic passes, the number of ethanol plants closing across the country rises.
"Farmers need to have a plan for their grain if their plant shuts down and no longer accepts loads," Schad says.
Many farmers have on-farm storage. Still, they need to pay special attention to keeping grain in condition should the plants call their contracts. If the current market situation continues into fall harvest, Schad says farmers need to "have somewhere for that grain to go."
Corn growers may need to look at temporary storage options such as grain bags or rings to hold the 2020 crop.
Related: Will farmers shift from corn as ethanol production tumbles? 
Less distillers grain
Livestock producers relying on ethanol coproducts such as dried or wet distillers grain need to secure an additional protein source.
Schad points out there are several cattle backgrounding operations in Missouri and surrounding states using these ethanol coproducts. "Animals need that extra protein," he adds. "Farmers will need to source it from corn gluten or maybe soybean meal." Cattle producers also could consider adding supplements or high-protein forages to the nutritional mix.
Fortunately, Schad adds, Missouri is primarily a cow-calf state with much of the pairs being turned out on spring pasture.
Ethanol investor concerns
For the most part, Schad estimates the state's ethanol plants all have been running in the red at least for the past four to six months. The COVID-19 outbreak is adding more stress to an already taxed system.
Many ethanol plants in the state are majority farmer-owned plants. "We're fortunate that most of our plants are paid off," Schad notes. Still as stay-at-home orders remain intact, there are fewer drivers on the road pushing down overall demand for fuel.
The ethanol industry produces octane that is important to refiners. Refiners, Schad explains, produce an 84 octane, which is not suitable for vehicles. "They have to have ethanol to make the 87 octane requirement economically." But as refiners lowered production, there is just nowhere for ethanol to go.
He says while the cost to shut down a plant is expensive, at some point it's just too expensive to continue.
Ethanol plants may find some relief with the new Payroll Protection Program through the federal government's Small Business Association. Schad says the Missouri Corn Growers Association continues to research how these funds can be used for farmer-owned plants, as well as farm businesses.
About the Author(s) Editor, Missouri Ruralist
Mindy resides on a small farm just outside of Holstein, Mo, about 80 miles southwest of St. Louis.
After graduating from the University of Missouri-Columbia with a bachelor's degree in agricultural journalism, she worked briefly at a public relations firm in Kansas City. Her husband's career led the couple north to Minnesota.
There, she reported on large-scale production of corn, soybeans, sugar beets, and dairy, as well as, biofuels for The Land. After 10 years, the couple returned to Missouri and she began covering agriculture in the Show-Me State.
"In all my 15 years of writing about agriculture, I have found some of the most progressive thinkers are farmers," she says. "They are constantly searching for ways to do more with less, improve their land and leave their legacy to the next generation."
Mindy and her husband, Stacy, together with their daughters, Elisa and Cassidy, operate Showtime Farms in southern Warren County. The family spends a great deal of time caring for and showing Dorset, Oxford and crossbred sheep.
Subscribe to receive top agriculture news
Be informed daily with these free e-newsletters
You May Also Like
---