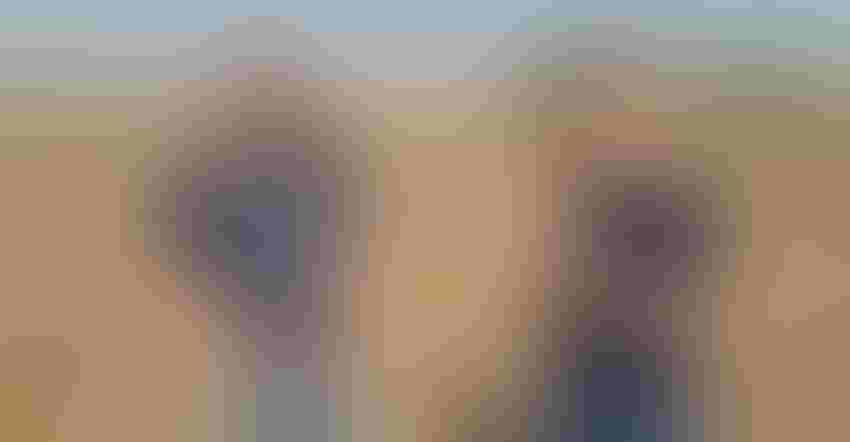 My interview with Troy McGann, sunflower producer and custom-harvester, Spade, Texas.
Shelley E. Huguley
As a writer, I spend a lot of time in front of my computer pounding out articles and editing photographs and videos. I create. It's what I do. It's what I love. 
But something happens when given the opportunity to step out of my office and into a field, no matter the commodity. It revitalizes me, resets something inside of me, especially this time of year.  
There's just something special about harvest.  
Already this season, I've had the opportunity to ride the combine with Heath Heinrich, south of Lubbock, while he harvested his early sorghum and Jeff Terrell, near Lockney, while he combined his early corn. Last minute, thanks to a tweet, I reached out to Troy McGann, who along with his uncle and grandfather, were harvesting sunflowers down the road.  
I love being in the field, riding the combine, watching the crops go through the header and then listening to the grain as it spills out of the auger into the wagon or truck.   
A couple of things struck me from my three visits. Number one, farmers are the ultimate multi-taskers. Standing on the sidelines, I watched as Heath and his high school and college-aged crew switched headers from corn to sorghum. Heath was not only directing them while handing them tools and tightening bolts himself but had his cell phone squeezed between his check and his shoulder as he's instructing someone else on the other line. In one moment, they are managers, employers, communicators, bookkeepers and mechanics. They're our farmers. 
In Lockney, I had the pleasure of meeting Jeff's wife Gay. I always enjoy meeting my farmers' spouses. We are an important part of the operation, too. (I'm a little biased.) Jeff's been farming since the 80s and most always corn. I asked him about his success factors. He listed a couple and then said at the top are his employees. He said he couldn't do what he does without them. He also mentioned his seed dealer. Success, no matter the field, is rarely achieved alone.  
Finally, during my visit with Troy, he referenced the craziness of 2020 – the weather, the markets, the pandemic. After a pause and clearing his voice, he said if it wasn't for his daughter's birth in January 2020 would be a wash. New life. Hopeful beginnings.  
But with poignant moments, also come bloopers. During my on-camera interview with Troy, my camera's tripod blew over twice and slid down the hood of his pickup, only to be caught by his grill guard. In an attempt to add authenticity, I timed our interview where the combine was running closely behind us, which only left us yelling at each other and still not being heard. So, thank you producers for humoring me as I continue to learn. But thank you most for allowing me to be a part of the harvest.  
About the Author(s)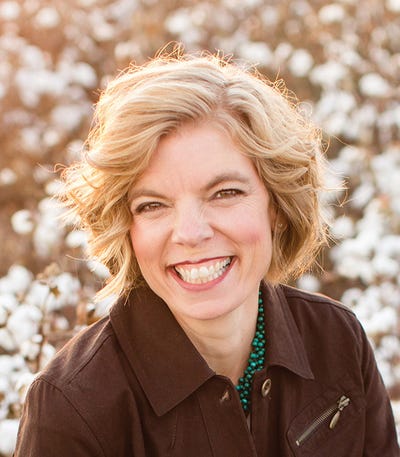 Editor, Southwest Farm Press
Shelley Huguley has been involved in agriculture for the last 25 years. She began her career in agricultural communications at the Texas Forest Service West Texas Nursery in Lubbock, where she developed and produced the Windbreak Quarterly, a newspaper about windbreak trees and their benefit to wildlife, production agriculture and livestock operations. While with the Forest Service she also served as an information officer and team leader on fires during the 1998 fire season and later produced the Firebrands newsletter that was distributed quarterly throughout Texas to Volunteer Fire Departments. Her most personal involvement in agriculture also came in 1998, when she married the love of her life and cotton farmer Preston Huguley of Olton, Texas. As a farmwife she knows first-hand the ups and downs of farming, the endless decisions that have to be made each season based on "if" it rains, "if" the drought continues, "if" the market holds. She is the bookkeeper for their family farming operation and cherishes moments on the farm such as taking harvest meals to the field or starting a sprinkler in the summer with the whole family lending a hand. Shelley has also freelanced for agricultural companies such as Olton CO-OP Gin, producing the newsletter Cotton Connections while also designing marketing materials to promote the gin. She has published articles in agricultural publications such as Southwest Farm Press while also volunteering her marketing and writing skills to non-profit organizations such a Refuge Services, an equine-assisted therapy group in Lubbock. She and her husband reside in Olton with their three children Breely, Brennon and HalleeKate.
Subscribe to receive top agriculture news
Be informed daily with these free e-newsletters
You May Also Like
---