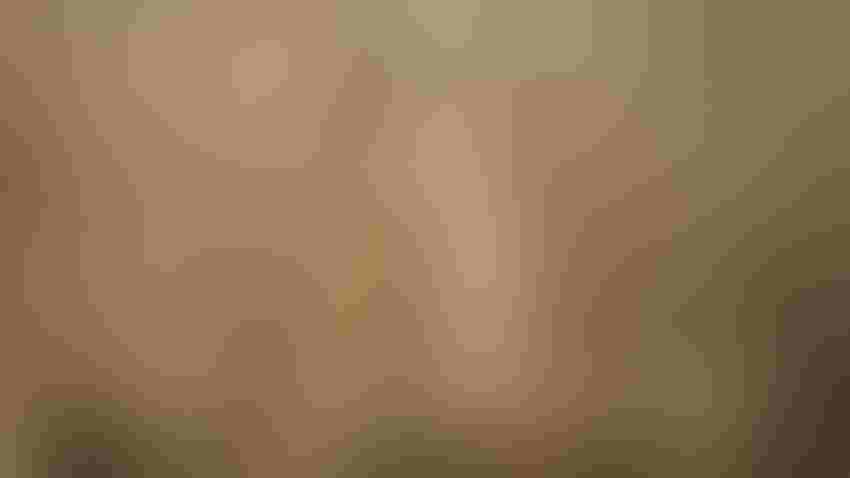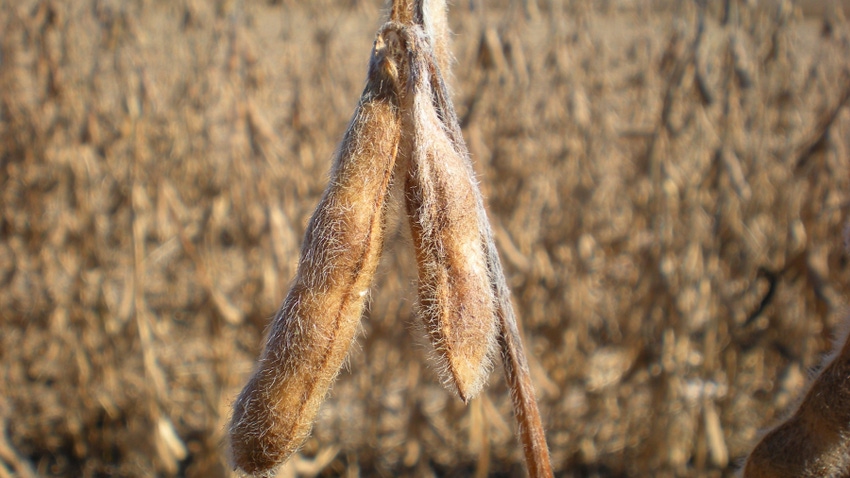 TOP SOYBEAN YIELDS: Soybeans farmers in participating states with top yields at harvest will be awarded a trip to the 2024 Commodity Classic in the Golden Harvest challenge.
Jennifer Kiel
Registration for the 2023 Golden Harvest Go for the Gold Challenge is open now through June 30. The contest recognizes farmers who achieve top yields with eligible Golden Harvest soybeans during the 2023 growing season, with top farmers winning trips to the 2024 Commodity Classic in Houston, Texas.
Soybean farmers in Illinois, Indiana, Iowa, Kansas, Maryland, Michigan, Minnesota, Missouri, Nebraska, North Dakota, Ohio, South Dakota and Wisconsin who plant eligible Golden Harvest Gold Series soybean varieties in a 5-acre continuous block are encouraged to enter.
The top-yielding farmer from each participating state will be winners of the Commodity Classic trips, including airfare, hotel accommodations and event registrations. Winners will be announced in December after entrants have submitted their yield results.
To register for the 2023 Go for the Gold Challenge, reach out to your local sales representative or seed adviser, or visit GoldenHarvestSeeds.com/GoForTheGold.
Johnson awarded Waklatsi Service Scholarship
Cooper Johnson, a graduate of the Global Impact STEM Academy class of 2023, has been awarded the first Waklatsi Service Scholarship.
The $500 scholarship recognizes Johnson's exceptional commitment to service and his dedication to making a positive impact in the community. The award was established this year by Global Impact alumnus and Clark County Sheriff's Deputy Kordell Waklatsi.
"Cooper was chosen as the recipient of the Waklatsi Service Scholarship because of his remarkable understanding of the importance of giving back to others," Waklatsi says. "From an early age, he was an active participant in 4-H, which fostered his passion for community engagement. Inspired by his own experiences, Cooper became a camp counselor to ensure that other children have the opportunity to enjoy the same enriching camp experiences he had."
In addition to his involvement in 4-H, Johnson has made significant contributions to the local Honor Flight program since his freshman year. Through this program, he has provided veterans with the opportunity to visit and pay their respects at memorials in Washington, D.C., creating lasting memories for those who served this country.
During his high school career, Johnson was active in Global Impact's FFA chapter, as well as a four-year varsity cross country and track athlete for Greenon High School, his district of residence. He plans on attending the University of Cincinnati starting this fall to major in cybersecurity.
The Waklatsi Service Scholarship was not only established to recognize outstanding Global Impact seniors like Johnson, but also to inspire and empower local youth to become compassionate and responsible citizens who contribute positively to society.
Ohio Corn & Wheat creates ethanol specialist position
Ohio Corn & Wheat is pleased to announce Brad Moffitt is the new ethanol specialist.
In this new role, Moffitt is serving as the technical specialist for ethanol-related matters from the cornfield to the gasoline dispenser. Moffitt is also responsible for promoting higher ethanol blends to consumers.
"For the past 11 years, I have served as the director of market development and membership, handling ethanol programs, export programs and member services," Moffitt says. "I am really looking forward to specializing in ethanol for Ohio Corn & Wheat. I am excited to build on the network of great agriculturists and ethanol enthusiasts I have worked with since 2012 and expand this network."
Ohio is ranked fifth in the U.S. when it comes to the number of registered cars on the road. The state is also the seventh-largest producer of corn and is home to seven ethanol refineries. With nearly a half-billion-gallon capacity in Ohio's ethanol biorefineries, Moffitt's goal is to increase the number of places Ohioans can purchase unleaded 88 across the state.
For more information, visit ohiocornandwheat.org.
Subscribe to receive top agriculture news
Be informed daily with these free e-newsletters
You May Also Like
---