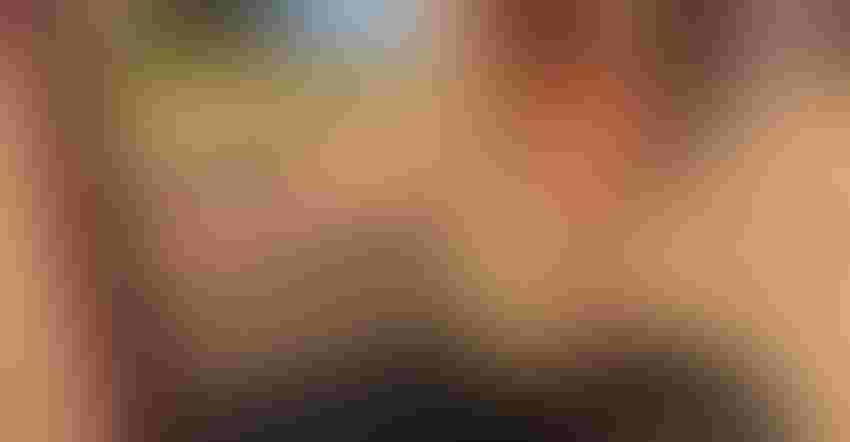 SHOP FOR SEED: Several companies responded to our call for new corn and soybean hybrids for 2021. Make sure you do your homework before purchasing your seed for next year.
Odairson Antonello/Getty Images
It's not too early to start thinking about 2021 and getting your seed shopping list finalized.
American Agriculturist asked top seed companies for their "Top 5" corn and soybean varieties for 2021. These are varieties geared to Northeast and Mid-Atlantic farmers.
Below is a list of companies that have responded to our request for top hybrids, which will be updated as more companies reveal their top choices.
For readability, RIB stands for refuge in bag and RM stands for relative maturity.
If you have any questions on a variety, contact your local seed dealer or email American Agriculturist at [email protected].
Channel (corn)
185-30STXRIB (85RM). Dual purpose hybrid and shortest-season SmartStax maturity. Excellent emergence and vigor, solid yield potential, and shown to perform well in high-yielding environments.
Fast drydown for the maturity and good staygreen. Also available as 185-30VT2PRIB.
199-45VT2PRIB (99RM). Excellent yield potential with strong stalk and root strength. It is a broadly adapted and versatile product for placement.
Moderate flex allows population from medium-low to medium-high, but for the best results capturing top-end yield potential, push plant populations.
205-70TRERIB (105RM). Stable yield performance across yield environments. It is broadly adapted and has excellent agronomic package that enables late harvest.
The semi-determinant ear type requires populations on the medium to medium-high side of the range for the yield environment. It is also available as 205-70STXRIB.
207-87VT2PRIB (107RM). Very good yield potential with good Southern movement. It is broadly adapted with good disease and greensnap tolerance, and average stalk and root strength.
It has semi-flex ear type. Keep populations on the medium range for yield environment. Low response to fungicide.
214-78DGVT2PRIB (114RM). Excellent yield potential across yield environments. It is broadly adapted with good ear flex.
Low populations should help to keep stalk strength in check.
Chemgro (corn)
6110 conventional/6115RDP VT2P RIB (101RM). Medium-sized plants with girthy, semi-flex ears. It has very consistent ear size with 20-plus rows of good test weight grain.
It provides above-average silage with strong tonnage and average NDFD.
Adapted from central Pennsylvania north into the 95 RM zone of New York. Placement should be in medium to high-producing soils.
6219D5Z Agrisure 5222 E-Z (102RM). A tall hybrid with moderately placed semi-flex ears, 18-20 row ears with girth and high test weight grain.
It provides fast drydown for maturity with good stalk and root strength, and late-season intactness.
It has wide adaptation across soils, environments and uses. Best placement in the 90-105 RM zones.
6411GT Agrisure GT/6419D4Z Agrisure 5122 E-Z (104RM). Tall plants with girthy, high-placed ears with 18-plus rows around.
It has strong ear flex with average grain quality and test weight. A silage first option with dual purpose utility.
Best placement in central Pennsylvania north into New York on silage acres in the 90-110 RM zone.
6815RDP VT2P RIB (108RM). Medium-short plants with outstanding agronomics. Strong stalks, roots and late-season standability. This sets the standard for consistent ear development and intactness across environments.
The best placement is in and north of 110 RM zone at moderate high populations in average to better soils.
6819D4Z Agrisure 5122 E-Z (108RM). Good ear flex and test weight in a hybrid adapted to the East. It performs across soils, yield levels and varied populations.
It is best to be used in the 100-110 RM zone as a dual-purpose hybrid. Flexible use across all populations and yield levels.
Croplan (corn)
4444 VT2 (104RM). Consistent and versatile hybrid that performs well in multiple environments and soil types. It has excellent emergence and seedling vigor and has strong stalks and roots.
5073 VT2 (110RM). Outstanding performance and yield on medium to highly productive soils. Has favorable response to increased nitrogen and populations. 
5340 VT2 (113RM). Croplan 6640 replacement with high yield and stress option in multiple yield environments. Very consistent corn hybrid.
5370 VT2 (113RM). Top-end yield potential on highly productive ground. It has very strong stalks and roots, and very high response to nitrogen.
5678 VT2 (116RM). A hybrid with high yield potential and stress tolerance. It has very favorable response to nitrogen and increased population. A very solid disease package with excellent grain quality. 
Dekalb (corn)
DKC56-15RIB. This is a new 106 RM product for 2021 that brings excellent plant health and reliability to an already good lineup. It includes the Trecepta trait package that brings additional modes of action for enhanced corn earworm as well as Western bean cutworm and black cutworm protection. 
The product offers good ear flex for lower populations and is an exclusive Dekalb DiseaseShield product with some of the best levels of broad disease resistance in the industry.
DKC59-82RIB. A 109 RM product that brings 112 RM yield potential to an earlier 109 RM package. 
It is a VT2P product with above-ground only insect protection but is also available as DKC59-81RIB SmartStax with above- and belowground insect protection. 
It is adapted to most crop environments and rotations, including silage, and has shown to move well north and south throughout the Northeast and Mid-Atlantic.
DKC62-53RIB. This 112 RM product performs well in high-yielding irrigated situations as well as in lower-yielding 100-bushel environments. 
Available with complete above- and below-ground insect protection as DKC62-52RIB Smartstax, this product is also proven for dual-purpose silage throughout Pennsylvania.
DKC65-95RIB. A full-season 115 RM hybrid that performs well in high-production fields throughout the Mid-Atlantic. While an excellent top-end yield performer, it has also solidified itself in stressed and lower-productivity acres in the region displacing many other "workhorse" type products. 
DKC67-94RIB. A 117 RM product that builds on Dekalb's leading yield potential in the long-season RM. 
It has the Trecepta trait package with enhanced aboveground insect protection and brings increased disease resistance and late-season standability to the full-season lineup.  It also has good ear flex for lower populations and maintains yield potential, yield stability across environments, and excellent grain quality.
LG (corn)
LG44C27 (94RM). A widely adapted, high-yielding product with an outstanding combination of yield potential and excellent agronomics.
It has tall, robust plants that have excellent standability and plant health, and is a great option for early silage. Available in VT DoublePRO RIB complete and SmartStax RIB Complete.
LG47C77 (97RM). This product adds a diverse genetic background to the current lineup. Produces impressive yields in lower yield environments.
It is widely adapted to a variety of soil types and is available in VT DoublePRO RIB complete and SmartStax RIB Complete.
LG51C48 (101RM). An outstanding performer in its maturity range. It has excellent plant health, strong standability and exceptionally high yield potential.
It performs well in variable and productive soils, and in a wide range of populations.
Silage proven, it is a go-to product for the Northeast and is available in VT DoublePRO RIB Complete and SmartStax RIB complete.
LG54C11 (104RM), High yield potential from medium-tall plants offering strong agronomics characteristics such as excellent stalk and root strength, good plant health and late-season intactness, and excellent test weight.
Silage proven with high digestibility and starch content, it features the Agrisure Duracade 5222 E-Z Refuge trait stack offering above- and below-ground insect protection.
LG57C33 (107RM). Produces large, consistent and well-filled ears with good drydown.
The plants have superior stalk strength and good late-season appearance. The large ears have husks that flare open for fast drydown, aiding in earlier harvest.
This product is available with the SmartStax RIB Complete trait.
Asgrow (soybeans)
AG33XF1 (3.3RM). An XtendFlex product that now brings Liberty herbicide resistance to the existing Xtend soybean platform. It has good standability and is well-suited for productive acres that regularly have issues with too much plant height or standability. 
AG35XF1 (3.5RM). This XtendFlex product adds Liberty herbicide resistance to the Xtend platform. It can be a good replacement for Asgrow AG36X6. 
With similar positioning as AG36X6 for most acres, it will be right at home on many Mid-Atlantic acres.
AG38XF1 (3.8RM). XtendFlex product that brings multiple modes of action and flexibility to the late group 3 lineup. It is suited for defensive acres where plant height is needed.
It is a medium-tall plant that brings height and toughness, but also has above-average standability for those more productive acres where lodging becomes a concern. 
AG42XF1 (4.2RM). This XtendFlex product not only brings Liberty herbicide tolerance to the Xtend platform but also tolerance to sulfonylurea herbicides used in certain soybean herbicide programs or in other rotation crops.
It is a taller plant that would be considered defensive and grows well in tough conditions such as late planting, double crop or droughty soils.
AG48XF0 (4.8RM). This XtendFlex product brings Liberty herbicide tolerance and sulfonylurea tolerance to the Xtend platform. It will complement and replace many of the existing Asgrow leaders such as AG46X6, AG48X7 and AG48X9. 
Channel (soybeans)
2222R2X (2.2RM). An early maturity Group 2 Roundup Ready 2 Xtend soybean with top-end yield potential, good sclerotinia white mold and brown stem rot tolerance.
3821R2X/SR (3.8RM). This Roundup Ready 2 Xtend soybean has sulfonylurea herbicide tolerance, good broad-acre performance potential and excellent standability.
Chemgro (soybeans)
C1454E (1.4RM) Enlist E3. An early maturity mid Group 1 yield leader with medium-tall plants and good white mold tolerance. It has good stress tolerance and good overall disease package.
C1954E (1.9RM) Enlist E3. Medium plants with good standability. It performs across high and low yield conditions.
C2554E (2.5RM) Enlist E3. Medium-tall plants with strong stress tolerance. It has good resistance to frogeye leaf spot and a defensive line that brings the yield.
C2854E (2.8RM) Enlist E3. Medium plants that can handle tight soils. It has a strong disease package, has resistance to phytophthora root rot and is a strong option for north-central Pennsylvania.
C3054E (3.0RM) Enlist E3. A medium-tall attractive plant that works in the East. It has strong stress tolerance and handles the tougher soils. It is also a yield leader in the early Group 3 maturity.
Croplan (soybeans)
3920E (3.9RM). A new Enlist WinPak variety with consistent high-yielding offering. It has excellent emergence and stress tolerance. 
4117XS (4.1RM). A top-performing variety in the Northeast, Maryland and the Eastern Shore, this variety contains the STS gene. It is a gray-tan bean with nice plant width and upward branching with great disease package.
4510XS (4.5RM). An Xtend WinPak variety that offers both offensive and defensive traits. It performs well on mixed to clay soil types. It also has an excellent disease package.
4810X (4.8RM). This Xtend WinPak variety offers both offensive and defensive traits. It has a good disease package with medium plant height, strong emergence and standability.
4825X (4.8RM). A top-end yield producer that is adaptable across all soil types. 
LG (soybeans)
LGS1221RX. This has a complete agronomic package with broad adaptability across a wide range of soil types and yield environments.
LGS1684. This is an early conventional offering that complements the existing LG lineup. It has excellent yield potential and is agronomically sound.
It provides top performance in any row spacing and has good early canopy development with weed control.
C1838RX. This variety has a package of high yields and defense. A medium-tall plant with a thin-line canopy, it has excellent standability and very good white mold tolerance.
It is well-adapted to no-till and minimum tillage as well as all row spacings.
LGS2010. Medium plants with a moderately bushy plant type. It carries solid disease tolerance including sudden death syndrome, iron deficiency chlorosis and phytophthora root rot.
It has high yield potential and is widely adapted across all soil types, row spacings and yield environments.
LGS2627RX. This have high-yielding, medium-tall plants that branch well. It is best suited for well-drained, highly productive soils.
Subscribe to receive top agriculture news
Be informed daily with these free e-newsletters
You May Also Like
---