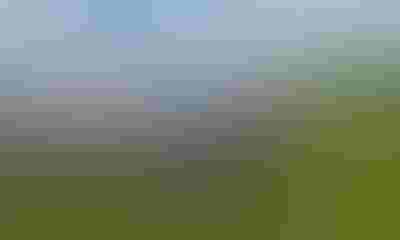 March Madness has arrived in all its glory and excitement! Cinderellas, Bracket Busters, and the nonstop bracketology analysis…There's so much to enjoy as you watch your favorite team! The folks at Iowa Learning Farms thought they'd have some fun with their own Final Four for Conservation. Here's an update from the Iowa Learning Farms staff, based at Iowa State University in Ames.
Bringing a "W" for Water
Much like the 64-plus teams competing for the NCAA basketball championship, when we think about water quality and conservation here in Iowa, there are lots of possible picks, as well!  

REAL WINNERS: More Iowa farmers are changing their tillage and other farming practices to conserve topsoil, reduce nutrient losses and improve water quality. In a new poll, farmers cited "stewardship ethics" as the biggest reason they are adopting environmentally-friendly practices.
 What practices would you pick as your conservation Final Four?  The Iowa Nutrient Reduction Strategy outlines a host of different conservation practices that can help us reach the targeted 45% load reduction goals for both nitrogen and phosphorus leaving our state. Just like you pick your teams for the Final Four, what conservation practices will you pick to implement this year? Let us know using hashtag #1NewThingForWater! It takes all of us, rural and urban, working together.
 How about a Final Four of cover crops, no-till, wetlands, and prairie strips? To quote Dickie V, "Slam, bam, jam!" That's quite a prime time combination when it comes to protecting both our soil and water resources here in the state of Iowa!
Conservation's starting lineup: ILF Evaluation Report
Iowa Learning Farms' 2015 Evaluation Report was recently published, and in the process we gained tons of insight into how we're doing in terms of moving toward Nutrient Reduction Strategy goals, but more importantly we learned just how important farmers are in helping each other learn about and understand the importance of conservation practices. We learned that farmers who plant cover crops have a tremendous amount of influence when it comes to convincing their peers to try it out, too. You are definitely the difference makers when it comes to conservation!
Over the next few weeks we'll be publishing a series of posts on our blog to dive a little more deeply into what we can all learn from the evaluation report. Stay tuned and follow our blog to receive post updates!
Breaking down the Cover Crop Workshop Series highlights
We had great turnout at our six spring cover crop management workshops across the state as producers started to prepare for crop year 2016.  Last fall was a good season for cover crop establishment and growth, with adequate moisture and growing temperatures.  Great fall growth helped protect the soil during heavy rain events, but could present challenges this spring if farmers are not prepared with a termination plan and equipment adjustments.
Our speakers shared great information to help prepare producers for spring management of cover crops. Topics included herbicide recommendations for termination and establishment, planter settings to handle higher amounts of biomass, cover crop seed selection, cover crop effects on soil health and more. Here are our top 5 tips for managing your cover crops this spring.
We want to give a shout out to everyone who helped make these spring workshops possible: Carl Pederson, Mark Hanna, Tom Kaspar, Meghan Filbert, Stefan Gailans, Sarah Carlson, Angie Rieck-Hinz, Joel DeJong, Rebecca Vittetoe, Shane Wulf, and Justin Bisinger. Thank you!
If you'd like to hear more great tips about spring cover crop management, Farm Bureau's recent webinar on the topic can also be found here!
Upcoming field days on Cover Crop Management
Mark your calendars! Iowa Learning Farms has the following field days coming your way in April.
April 13: Cover Crop Seeding Techniques Field Day—10:30 a.m. to 12:30 p.m., ½ mile west of Main Street, Kanawha, Iowa. Speakers include:
•Tim Smith, farmer and ILF partner from Wright County
•Stefan Gailans, research and field crops director at Practical Farmers of Iowa
•Rachel Halbach, agronomist for Hagie Manufacturing
The field day will start at the Kanawha demonstration site located on the south side of 5th St. (B63) in Kanawha, IA 50447. From Main St. Kanawha, turn west on W 5th St. (B63) for 1/2 mile. Field day will be on south side of the road. Following the program, a complimentary meal prepared by Big Brad's BBQ will be served at the Northern Research & Demonstration Farm main building, 1040 James Ave., Kanawha, Iowa. The workshop is free and open to the public, but reservations are suggested to ensure adequate space and food. Call Liz Juchems at 515-294-5429 or email [email protected].
April 14: Grassroots Grazing of Cover Crops— 5:30 p.m. to 8 p.m., Henry County Extension Office, 127 N. Main, Mt. Pleasant, IA 52641. Topics include: 
Cover Crop Basics: Seed Techniques, Termination, and Benefits
Cover Crop Economics: Risk and Reward with Livestock
Realistic Forage Production, Grazing Days, and Forage Value
Addressing Concerns: Compaction, herbicide residue, harvesting 
The workshop will take place at the Henry County Extension Office, 127 N. Main Mt. Pleasant, IA 52641. The workshop is free and open to the public, but reservations are suggested to ensure adequate space and food. Contact the Henry County Extension Office at 319-385-8126 by April 12th to pre-register today.
Subscribe to receive top agriculture news
Be informed daily with these free e-newsletters
You May Also Like
---