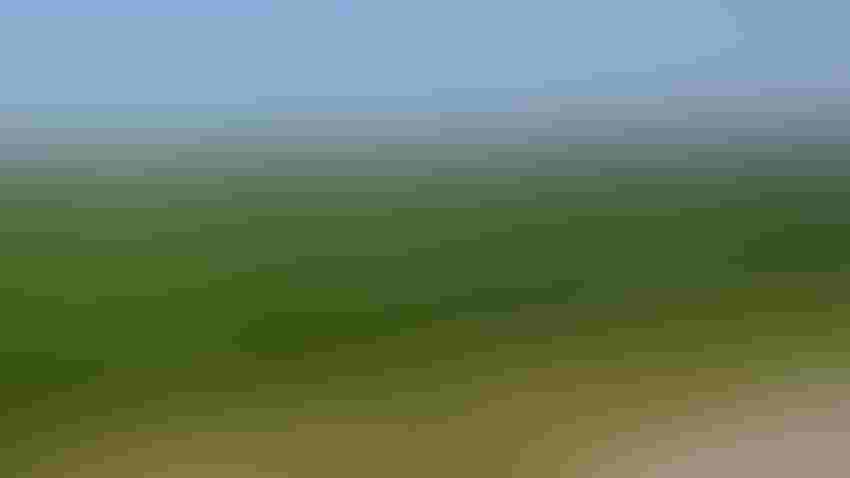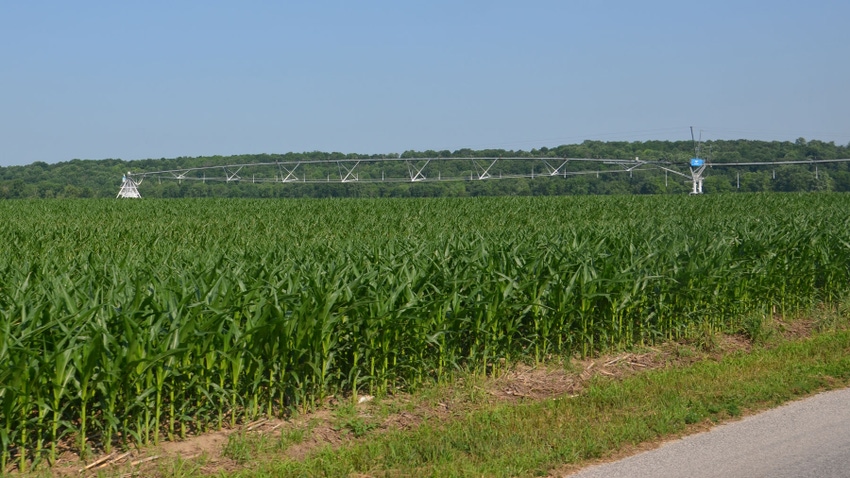 MANAGE WATER: Managing irrigation water correctly is not only cost-effective, but also cuts down on the potential for soil erosion.
Tom J. Bechman
by Tony Bailey
There are costs each time you irrigate. Systems are more frequently used on excessively drained soils or to assist with higher-value crops. Adding irrigation is one way to mitigate extreme weather events, but there are many things to consider when installing or using it.
Here is a closer look at key factors impacting irrigation efficiency:
Runoff. Improving infiltration for precipitation is important. Each drop of irrigation water costs money. Do you want to spend money only to see your irrigation water running off the field? Some farmers who irrigate notice they're limited by how much water they can apply at a time, often seeing runoff after less than an inch of water.
An inch of irrigation water goes on faster than most rains. What can be done to address runoff and improve efficiency? Runoff is a symptom of poor water infiltration. The solution is improving infiltration and soil water-holding capacity, and reducing surface crusting and soil compaction.
Infiltration. Building soil aggregate stability and organic matter improves infiltration. Both are accomplished with less tillage and cover crop use, which improve infiltration and water-holding capacity. Every percent of organic matter in the top 6 inches has the potential to hold thousands of gallons of water per acre. What would an additional 1% soil organic matter mean to late-season water needs? With increased extreme weather events today, it would mean more water stored for future use instead of running off. 
Evaporation. A wide variety of drop nozzles and high-efficiency nozzles can be used to reduce evaporation losses. The use of high-residue cropping systems that incorporate cover crops and less tillage will result in keeping the soil surface covered. That, in turn, protects the soil from evapotranspiration, improves infiltration and leaves more water for the crop to use.
Uniformity testing. Where is too little or too much water applied? Placing catch cans at specific distances under the whole irrigation system and running the system for a specified time provides answers. It is possible for some parts to underapply by 20% while other parts overapply by 20%. That's a 40% swing.
Soil moisture probes. Probes help you schedule irrigation applications based on current field conditions. They can also help you identify if you're getting the intended amount of water to the root zone. Again, is the water getting into the soil or running off? Probes provide real-time data accessible from your smartphone, tablet or computer, allowing monitoring of irrigation systems without a field visit. There are different types of probes. Work with a trusted dealer to find the best probes for your operation and to ensure proper installation and calibration of data output.
Testimonial. During the drought of 2012, the USDA Natural Resources Conservation Service in Indiana worked with a farmer who said, "We have invested in irrigation over the years to prepare for summers like 2012. In a field that had not yet been converted to no-till and cover crops, we could only apply a half inch of water before it began to run off. Where we had three years of no-till and two years of cover crops, we could put over 2 inches of water on without runoff. … That field made 230 bushels per acre."
Bailey is the state conservation agronomist with NRCS in Indiana. He writes on behalf of the Indiana Conservation Partnership.
Subscribe to receive top agriculture news
Be informed daily with these free e-newsletters
You May Also Like
---