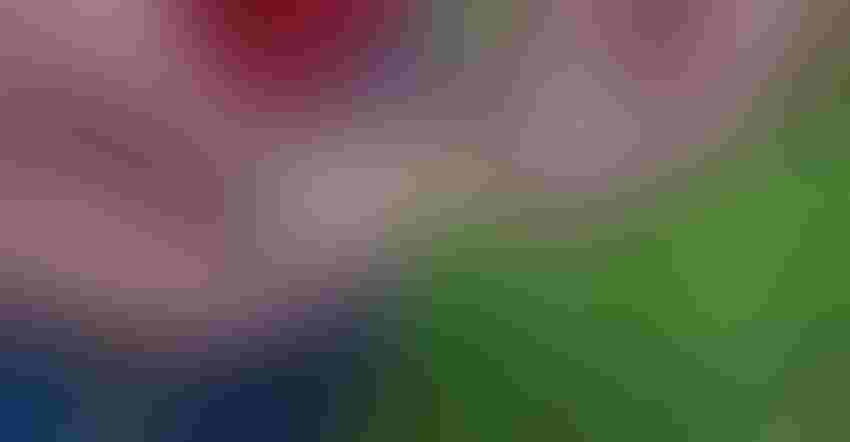 LEARNING EXPERIENCE: Tim Engelhardt holds a pod of peas on his farm near Bladen, just before harvest in July.
For Tim Engelhardt, 2017 was a rough first go at growing yellow field peas. On the 80 acres he planted on his farm near Bladen, he struggled with challenges associated with seeding yellow peas resulting in reduced stands, poor nodulation and higher weed pressure. But those challenges didn't stop him from coming back and planting 150 acres of peas in 2018.
Engelhardt first heard about field peas through Bladen-based Green Cover Seed, where he buys his cover crop seed. And with the help of local experts, like Nebraska Extension educator Strahinja Stepanovic, he's continually fine-tuning his management of the crop.
"The people at Green Cover Seed told me about field peas. My wife and I started doing research on the benefits of field peas in the rotation," Engelhardt says. "It's like having summer fallow, but you're getting a cash crop off of it. Peas don't take nearly as much moisture as soybeans, because they're planted in March and harvested in July."
For growers like Engelhardt, field peas serve as a replacement for soybeans before winter wheat in his rotation. This year, Engelhardt's winter wheat planted after field peas yielded 51 bushels per acre. Because field peas are harvested in July, they give a wider window to plant winter wheat, giving greater potential for yield.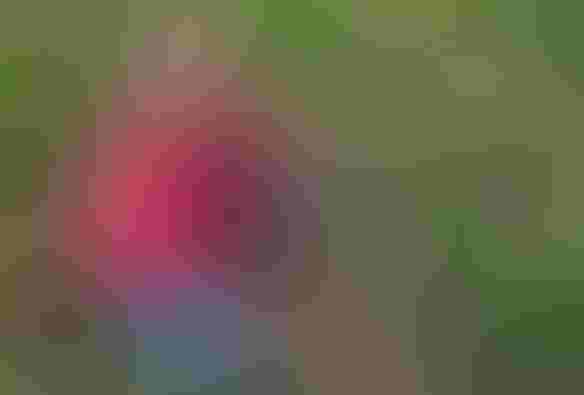 ROTATIONAL BENEFITS: One of the benefits of bringing field peas into the rotation is they use less water compared to soybeans, leaving more for the following crop. For Tim Engelhardt, this means more water available for winter wheat. Because field peas are harvested in July, this also gives more time to get winter wheat planted in the fall, giving greater potential for winter wheat yields.
However, the biggest benefit to field peas is their profit potential. Engelhardt notes with recent tariffs imposed on U.S. soybeans, prices have declined. Field peas are typically sold to local, specialty markets. He delivers his peas to Gavillon in Hastings, Neb. While pea prices aren't as high as soybean prices, it costs less to growth them. Last year, his peas yielded less than expected — about 11.5 bushels per acre. Still, even at $6.50 per bushel, peas offered greater profit potential for his situation.
Ongoing learning curve
This year, Engelhardt's field pea yields doubled compared to last year. While it's an ongoing learning experience, he notes a few key takeaways for growing field peas in Nebraska.
• Getting established. First, he says, is using the right planting method. "The first year I drilled them with my own drill and had issues with splitting because of the higher seeding rate I used. This year I went with a custom planter who had an air seeder. They still couldn't penetrate through the residue," he says. "Next year I'm probably going to use my own drill and seed peas at a half rate in one direction and then a half rate, crisscrossing in another direction."
When it comes to seeding with a drill, minimizing the impact on the seed makes a difference. This includes making sure the seed tubes are wide enough. When using air seeders, this might mean using rubber manifolds instead of metal manifolds.
• Choosing the right inoculant. Another factor for Engelhardt is figuring out which inoculant to use to help the peas nodulate, fix nitrogen more efficiently, and ultimately, yield more per acre. With peas, it's important to plant them within 12 hours of being inoculated, or the inoculant won't do its job.
While there hasn't been much research on what the right inoculant is for field peas in central Nebraska soils, the best route is to use at least two or three different strains of rhizobia inoculant. One inoculant might do better in any given year or soil over another – for example, using a half rate of three different inoculants.
Last year, he used dry peat and a liquid inoculant. This year, he planted peas using an air seeder with a tank for granular inoculants.
• Be proactive with weed control. One of the biggest challenges in field peas is weed control. Of course, with good establishment and a thick stand, weed control is simpler.
Still, weed control was a challenge this year. There are plenty of options for preplant applications in field peas, and several options for postemergence control of grass weeds. For broadleaf weeds, however, the options are much more limited.
"For our preplant burndown, we sprayed Roundup, Sharpen and Bicep," Engelhardt says. "This year I didn't have a lot of weeds; I had a lot of volunteer corn. Toward the end of the season, we had some issues with grasses like foxtail. Before that it was just volunteer corn."
Another factor is that field peas often aren't harvested on time.
"Peas dry down fast, and it is extremely important to go out when they are 16% to 17 % moisture and harvest them in a timely fashion. As peas dry, those small weeds, once suppressed by the field pea canopy, will start growing big enough to cause harvest issues. Then, if the field has too many weeds you will need to desiccate them, wait another week to harvest, and expose your crop to additional shattering loses," Engelhardt says. "If you can do anything you can do to prevent that, have a good stand, good herbicide program up front and harvest on time. You're in good shape."
• Rotation matters. Not only do field peas bring value to the rotation, but other crops in the rotation also can be advantageous for field pea production.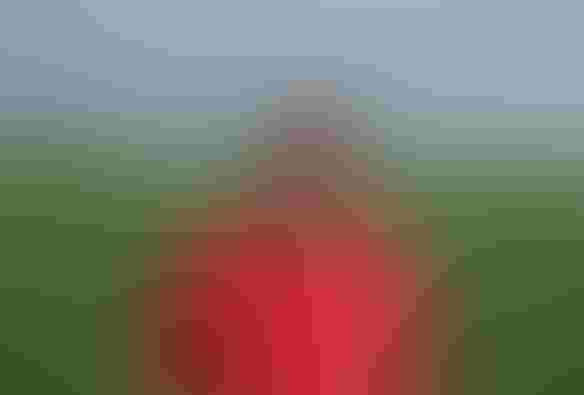 MIXING IT UP: This year, for the first time, Tim Engelhardt planted grain sorghum on his cover crop acres following winter wheat. After having challenges with establishing a good stand of field peas in 2017, and seeing improvements in 2018, he's hoping planting field peas into milo stubble will allow better seed-to-soil contact, while also leaving more moisture for the field peas compared to corn.
Engelhardt has grown cover crops for three years, and usually plants them on his winter wheat acres. Winter wheat gives him more time to establish cover crops that he normally wouldn't be able to get much biomass production out of if planted after corn or soybeans — including brassicas like radishes and turnips, as well as oats and mung beans. In addition to improving infiltration, building organic matter and increasing water-holding capacity, these cover crops help control weeds, especially those emerging later in the season, reducing the overall weed seed bank.
This year, he planted grain sorghum instead of corn on his cover crop field, in the hopes that sorghum, with its fibrous root system, would improve water infiltration and weed control, and be easier to plant his field peas into. "The stalks aren't so tough, and the drill can put the seeds in the ground easier," he says. "I'm hoping I can get a better penetration into the residue this year going behind milo. We'll see what happens with next year's field pea crop."
Subscribe to receive top agriculture news
Be informed daily with these free e-newsletters
You May Also Like
---