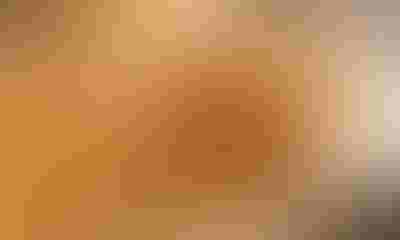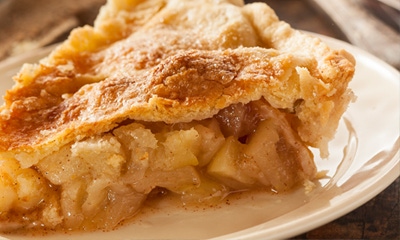 Where in the world . . .
Nothing's as American as apple pie, right? Well, maybe not.
Apples originated in Asia and Europe. In fact, nearly 70% of the crops grown worldwide originated in different regions of the world. And as you've seen in grocery stores, this food globalization has accelerated during the last 50 years. That's the bottom line of a statistical analysis of Food and Agriculture Organization data by the International Center for Tropical Agriculture. So which region gets most credit for originating foods?

ALL-AMERICAN APPLE PIE? Apples actually originated in Asia and Europe.
No. 1: To no surprise, its West Asia, due to the Middle East's "cradle of civilization" role in domesticating plants 10,000 years ago. Some 24 plant types traveling from there to other regions: almonds, asparagus, barley, carrots, cherries, dates, figs, grapes, hazelnuts, hops, leeks, lentils, lettuce, melons, olives, onions, pears, sesame, spinach and wheat.
No. 2: East Asia (China, North and South Korea, and Japan) comes in next with 20 plant types. That includes rice (first domesticated in China 10,000 years ago), plus apricots, peaches, oranges, lemons, kiwi and cinnamon.
No. 3: Southern and eastern Mediterranean, as defined by FAO, is home to 19 plant types, including artichokes, asparagus, sunflower and sugarbeet.
North America is way down the list, since farming arrived here late in the game. North America originated cranberries and sunflowers, according to FAO, but not corn or beans — Central America and Mexico did. For more, check out the story at the International Center for Tropical Agriculture.
WHERE IN THE WORLD? This map generated from FAO data by the International Center for Tropical Agriculture shows that few products originated in the USA. (CIAT screen shot)
New legume herbicide registered               
Varisto, from BASF, has been approved for use on soybeans, clover grown for seed, plus pea and bean food crops. It's a pre-mix of Raptor plus Basagran for post-emergency application.
Grass and broadleaf control is particularly strong, spokespersons say, on hairy nightshade, redroot pigweed and common lambsquarters. Expect it to be recommended as part of a weed control program teamed up with other herbicides. BASF suggests pre-emergence Prowl or Outlook, to improve control of grasses such as foxtail.
Ready to enlist Enlist
You've probably read about Dow AgroSciences' Enlist soybean weed control system. It teams up Enlist Duo herbicide, a 2,4-D choline/glyphosate postemergence combo, with Enlist E3 and Enlist Roundup Ready 2 Yield soybeans.
The system, combined with glufosinate herbicide, gives three modes of action against Palmer amaranth, marestail and giant ragweed to prevent herbicide resistance. Jonathan Siebert, Enlist field sales leader, says the wide application window is another system advantage. Glufosinate can be applied up to R1 or beginning bloom; Enlist Duo can be applied up to the R2 stage — only on Enlist soybeans, though.
Accelerating soybean yields
This summer, DuPont Pioneer is rolling out its Accelerated Yield Technology Version 4. Paul Stephens, the company's senior soybean research director, contends it will more than double the annual rate of genetic gain of soybeans in its research pipeline and boost growers' yield potential.
The average year-to-year yield improvement for U.S. soybeans has been about 0.5 bushel per acre. That suggests you may soon start seeing soybean yield potential rising closer to 1 bushel per acre per year due to AYT4.0.
Pioneer has already introduced its first commercial soybean variety using the technology P31T11R. Most new varieties introduced for 2017 will be products of the technology. Learn more about them at upcoming farm shows.
Subscribe to receive top agriculture news
Be informed daily with these free e-newsletters
You May Also Like
---