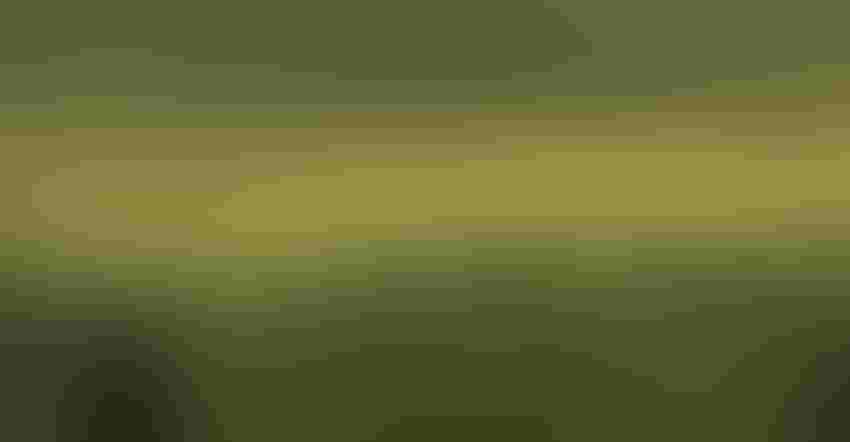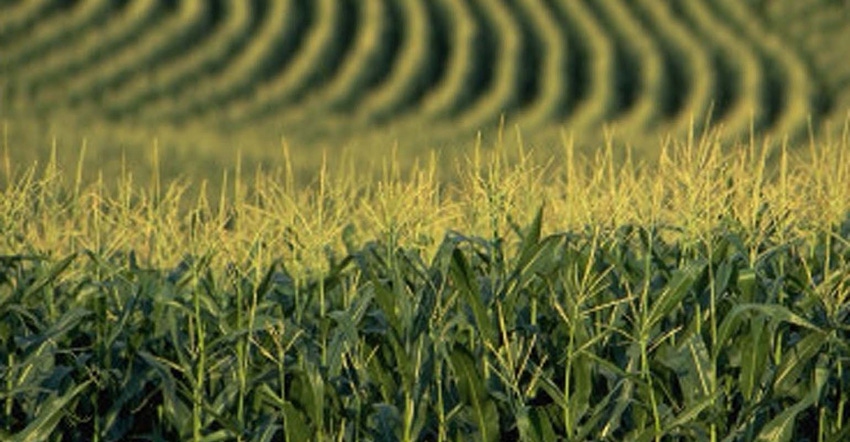 Mild temperatures and sporadic rainfall outweighed regional heat stress on the developing corn crop in yesterday's Crop Progress report. U.S. corn condition ratings rose 3% from the previous week to 72% good to excellent despite increasingly dry conditions in top corn-producing states. USDA's rating surprised market analysts, who had pegged weekly ratings between 69% - 71%.
Farm Futures readers echoed USDA's sentiments, but were cautious about crop conditions around the Midwest in the latest Feedback from the Field updates. "The crop 'looks' good but is not in the bin yet!" exclaimed an East Central Iowa reader.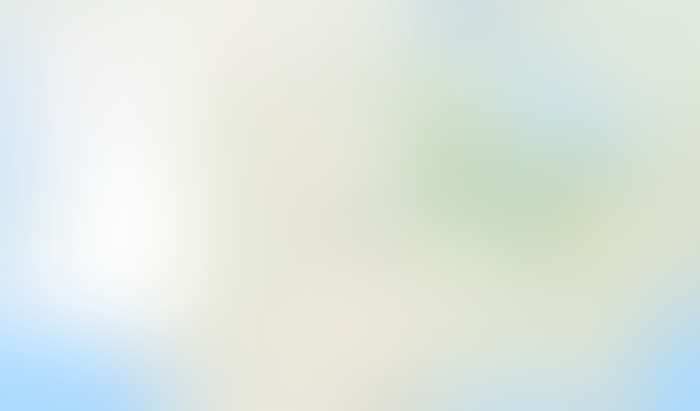 The favorable weather conditions sent silking progress soaring by 23% from last week's report to 82% complete as of July 26 and 7% ahead of the five-year average.
Winds across the Plains and Central Mississippi River Valley left several farmers concerned about reproductive efficiency. "95 to 100-degree Fahrenheit days and high winds over the past two weeks might hurt pollination," a northwestern Kansas farmer shared. A central Illinois grower echoed the concern, saying, "The wind impact from an earlier storm remains unclear."
But moderated temperatures also led to quicker than average dough advancement with 22% of U.S. corn acres reaching the dough stage by Sunday. Delayed progress in states experiencing planting delays kept the five-year average within striking distance at 17%.
Even with milder temperatures last week, soil moisture levels remain concerningly low. "We need rain here," a Western Minnesota farmer stated. "Corn and beans are showing some stress in the afternoon with the heat."
Even in areas lucky enough to receive rainfall over the past couple weeks, worries loom about depleted soil moisture reserves. "Timely rain has the corn looking great, but not a lot of reserve moisture," a Northeastern Ohio reader shared.
Soybeans continue to thrive
Weekly soybean conditions followed corn 3% higher through the week ending July 26 to a 72% good to excellent rating. The increase was slightly above analysts' average estimate of 70%. "Two-plus inches of rain came at great time for pod set!" an Ohio grower exclaimed of excellent crop conditions near the Ohio-Pennsylvania border.
A Kentucky farmer echoed the trend of soybeans outperforming corn amid the heat and diminished rainfall, "Soybeans are doing better, just need a soaking rain."
USDA reported 76% of U.S. soybeans had bloomed as of Sunday, rising 12% from the previous week. But the five-year average of 72% for the week crept closer to 2020's blooming progress, as dry conditions and late plantings in North Dakota and Illinois weighed on the total.
A South-Central Minnesota grower reported concerns about diminishing soil moisture levels, saying, "Beans are wilting in the afternoon sun." "There are some issues developing that could affect yield," a Southern Wisconsin farmer concurred as heat and wind took a slight toll on regional plant development.
About 43% of U.S. soybeans had reached the pod setting stage by Sunday, rising 18% from a week prior and ahead of the five-year average of 36%. All signs in yesterday's report point to positive crop development and favorable yields for 2020 soybean production.
"Beans have dropped pods twice over the last 2 weeks," one Central Illinois farmer shared. "Very few developed pods showing. Pods range from 1 to 4 beans per pod lacking consistency throughout fields. Recent showers dropped 4/10" and plants are show new growth and flowers."
Winter wheat harvests wind down as spring harvest picks up
Winter wheat harvest progressed to 81% complete, up 7% from a week ago as soft red winter wheat harvest in the Midwest draws to a close. While growers in Indiana and Ohio enjoyed a bountiful harvest, farmers in Kentucky and Kansas realized the extent of freeze damage to the developing crop earlier this spring.
"Two freeze events damaged wheat severely in low areas. Overall yield was 65 bpa, 15 below our 10-year average. Range within the field was 30 to 110," a Kentucky reader reported.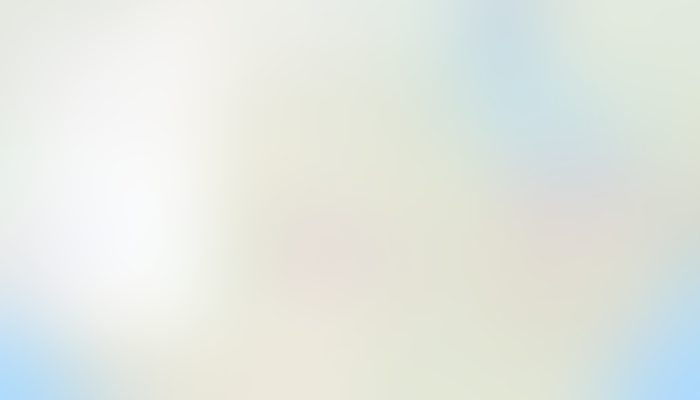 A Kansas farmer found "lots of freeze damage," as combines broke open wheat fields. It made for an exceptionally variable harvest on the Southern Plains, as he noted, "15 to 25 bpa on west slope and top lands. East side hills protected from the cold winds made 50 to 60 bpa. Overall farm made 35 bpa."
The five-year average surpassed this week's harvest progress report by 1%, but it may be too early to be concerned. Winter wheat harvest is just opening up in the Pacific Northwest for soft white wheat and Montana for hard red winter wheat, where much of the crop is about a week away from being ready to combine. But weather conditions are highly conducive for rapid harvest progress in the week ahead with warm temperatures and little rain forecasted.
With 97% of the nation's spring wheat crop headed as of July 26, spring wheat harvest is off to a slightly slower start than the five-year average. As of Sunday, 1% of the spring wheat crop had been harvested compared to the five-year average of 3%.
But similar to winter wheat, it is still too early to worry about comparing 2020 spring wheat harvest paces to historical averages, especially with weather forecasts that favor harvest activity.
Good to excellent ratings for the spring wheat crop rose 2% from the week prior to 70%. Hot temperatures in the Northern Plains would benefit protein levels in the maturing crop this week.
Weather Outlook
Sporadic rainfall and milder temperatures last week helped improve pasture ratings by 1% to 36% good to excellent for the week ending July 26. The University of Nebraska Drought Monitor reported 26.3% of U.S. land in drought condition as of July 21. Another 21.2% was ranked as abnormally dry.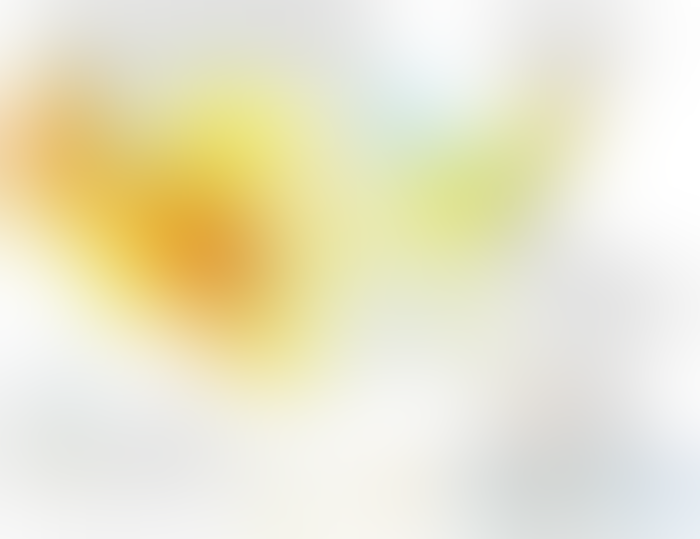 While dry weather is expected to persist through the early days of August, temperatures East of the continental divide are likely to be lower than average.
 Rainfall in the Plains is more likely to occur in the second week of August as temperatures begin to heat back up.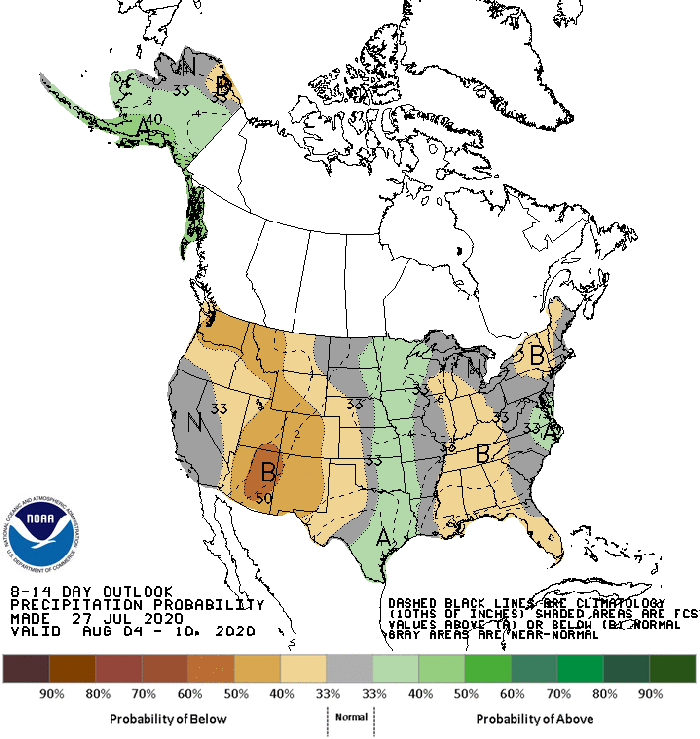 Follow along with the season:
Feedback from the Field – Week ending July 19, 2020 - Crops withstand the heat while pastures and rangeland suffer lowest ratings since 2012.
Feedback from the Field: July 7, 2020 - Crops stand up to hot weather – for now.
Feedback from the Field: June 30, 2020 - Despite strong ratings, the corn crop may face challenges during silking process.
Feedback From The Field: June 23, 2020 - Readers report solid corn and soybean crop quality so far this year.
Subscribe to receive top agriculture news
Be informed daily with these free e-newsletters
You May Also Like
---