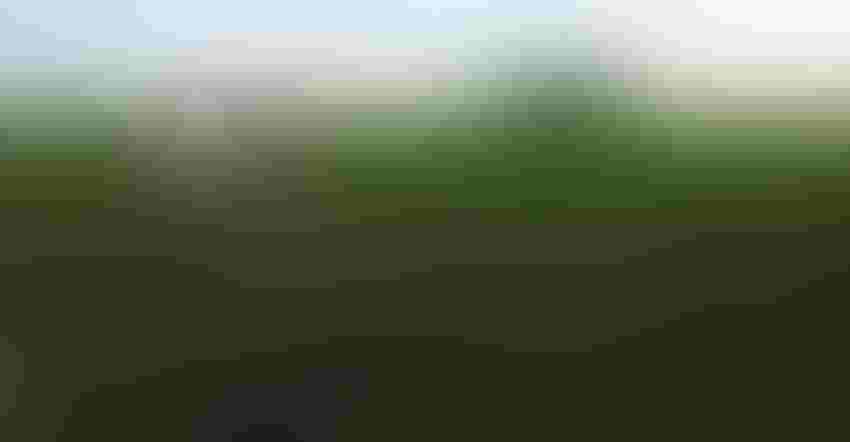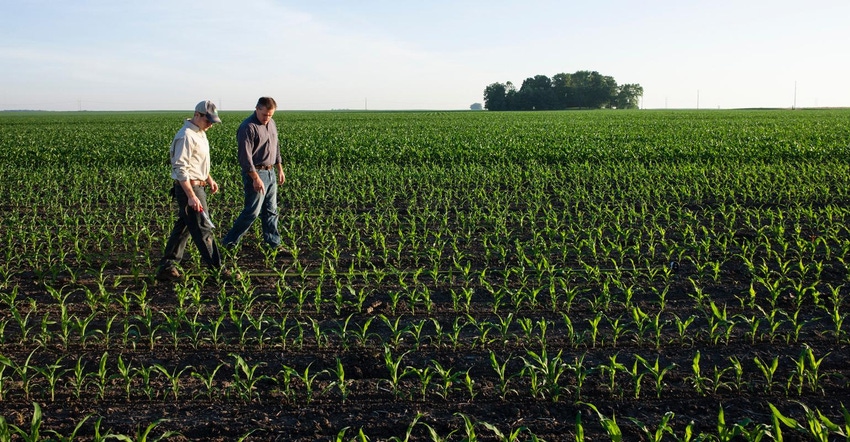 Editor's Note: The Feedback from the Field series is an open-sourced platform for U.S. growers to share and investigate growing conditions across the country. Want to get in on the action?! Click here to take our ongoing farmer survey on crop progress at any point in the 2021 grain season. Our Google Map, updated daily, provides all past responses for farm readers.
Despite some bright spots, corn producers concerned about drought
Corn conditions tumbled lower again for a second straight week, according to the latest Crop Progress report from USDA, as hot and dry weather across the Upper Midwest takes a toll on crops that struggled early in the growing cycle amidst cooler than normal early spring weather.
USDA reported 68% of anticipated 2021 U.S. corn acres to be in good to excellent condition as of last Sunday, down from 72% a year ago.
Feedback from the Field respondents offered mixed responses about current growing conditions over the past week. More respondents indicated corn conditions in good to excellent condition than the previous week, suggesting the corn crop still has a little fight left in it as pollination season approaches.
"Stands were tough early on, but we got some rain that really helped get things through. Although we are hot and lack of rain, there is moisture that the plants are going for that I believe will keep them sustained overall." – Red River Valley, Northwestern Minnesota

"100% yield potential but need rain." – Southeast Michigan

"Looks good but need more moisture." – Eastern South Dakota

"Since some heat has arrived, the crop is looking decent." – Northern Missouri

"Planted into heavy cover crop, good stand, growing fast, 3" rain in June." – Southeastern Indiana
But farmer comments offered more insights to corn conditions, which are increasingly stressed under a hot and dry forecast through the remainder of the week. "Need rain," growers across Iowa, Minnesota, Nebraska, and Illinois all echoed over the past week.
"4-leaf corn beginning to roll leaves on best ground now." – Northern Illinois

"No rain in 5 weeks." – Central Illinois

"Corn is wilting up pretty bad across most fields, regardless of soil type. Corn on corn acres look poor, especially in the late afternoons. Beans are short and just not growing, but history tells us they can hold on longer than corn. The 'big' rain event that hit us last week, dropped a whopping tenth to two tenths. It was gone by the afternoon." – West Central Iowa

"Not had much rain in the last week and none expected for week to 10 days." – Northeastern Indiana
Iowa corn growers especially have a lot to say about current corn conditions. (And thank you for all the responses, Hawkeyes. These were insightful to read!)
"Because of last year's dry conditions and this year's very dry conditions, a lot of corn fields in our area are showing carryover chemical problems in corn fields. Corn stands vary all over, some good and many showing slow growth. Light soils show corn has stopped growing. Corn will be needing moisture more and more as it continues its slow growth. Many more 90s and very little forecast for any meaningful moisture in the week ahead." – Western Iowa

"Have not had any rain for 2 weeks." – Central Iowa

"Side hill corn plants have lost subsoil water connection showing the most stress." – Southeast Iowa

"Corn is rolling in the afternoon even on heavy ground. Never seen corn roll this early in the growing season even in 1988, 2012 drought years. Soybeans showing slow growth due to lack of moisture." – North Central Iowa
Corn development across the U.S. remains variable, with some growers still working past cool planting conditions early in the season and excessive wetness.
"Received ~8" of rain in May. One storm was 4". Need to replant some low-lying areas. Heat units have dried up the low spots. Will be replanting this weekend." – Northern Minnesota

"We had some delayed emergence due to heavy rains." – Northern Kentucky

"Had to replant some because of early weather but overall crop looks good." – Southern Illinois

"Extremely uneven emergence, extremely dry, frost didn't help it either, very little rain for the month of May and June so far and very hot!" – Southwestern Wisconsin

"Slow coming up. Decent stand overall. 2.5 inches of rain in last 2 days, water standing in low areas of the fields." – Central Indiana
Soybean development slows as moisture dwindles
USDA reported 62% of the soybean crop to be in good to excellent condition as of June 13, down 5% from the previous week and well below the average market guess of 65%.
Feedback from the Field soy growers lamented dry growing conditions, with many responses mirroring those of corn growers.
"Rain is needed more for the beans than the corn due to the root system. They are holding on but rain would go a long ways." – Red River Valley, Northwestern Minnesota

"Soybeans have seemed to have so far weathered the very dry conditions here. Emergence was good and so far, they have begun to show some early growth. Dryness will eventually be seen in their continued growth if no moisture and continued very hot conditions continue." – Northwestern Iowa

"Crop holding up good to the amount of rain we have got." – Northeast Arkansas

"Very slow growth rate because of extremely dry weather!" – Southwest Wisconsin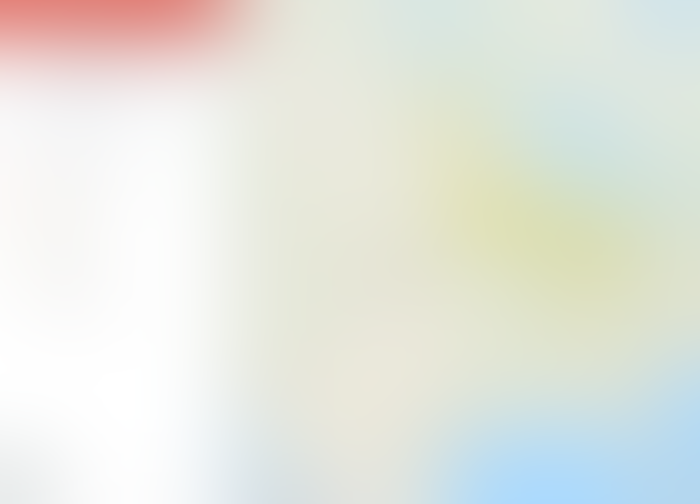 While a few areas report favorable growing conditions, soybean crops in the Upper Midwest continue to struggle.
Weeds are a growing concern as weather issued delayed spraying in some regions. Drought and emergence issues continue to weaken soybean stands.
"Have some weed issues because we have not been able to get into spray til now." – Central Michigan

"Beans have slowed growth substantially. Even weeds have slowed too." – Western Iowa

"Hard rain after planting followed by 80 and 90 temps baked the ground hard poor to very poor stands in areas." – Southern Indiana

"Drought and volunteer corn is taking its toll!! Days away from significant damage!!" – Central Iowa

"Stand could be a little better." – Northern Missouri

"Not the best stands." – Southeast Michigan

"Battled cool temps and herbicide injury." – Southern Nebraska
Frost damage continues to haunt growers in the Upper Midwest, especially as drought takes hold in the region.
"No-till uneven emergence; had plenty of frost damage." – Central Iowa

"Had to replant around 12% of this year's soybean crop that was frozen off." – Northwestern Iowa

"Replanted." – Northern Minnesota
Spring wheat continues to suffer
Test cutting was reported in Kansas late last week in a report by U.S. Wheat Associates, though optimal harvest conditions for hard red winter wheat in the region may still be a week away. "Wheat is turning color," reported a Central Kansas grower. "[We] anticipate harvest to start in about 10-14 days."
Soft wheat conditions in the Midwest and South were reportedly good, despite some production struggles. "Had some blown down due to too much nitrogen in places plus wind," reported an Illinois grower. "Looks about normal," said another farmer in Southeast Michigan.
The same cannot be said for spring wheat crops in the Northern Plains. Feedback from the Field respondents at best reported the crop in fair condition, but the overwhelming consensus among readers was that the crop is in tough shape as it withers in the heat. Three growers along the Red River Valley in Northwestern Minnesota shared their thoughts.
"Wheat doesn't like excess heat and it's pushing the crop into early heading here soon."

"We are about 5 days away from losing this crop."

"Spring wheat started heading out in the last few days. Hot, dry, and windy conditions. Expecting below average yields."
Dashed trendline yield hopes
Hopes for trendline yields continue to fade as soil moisture levels evaporate. "This year's lack of subsoil moisture to sustain us through dry spells will likely have an adverse effect on crop health and yield potential," an Iowa respondent shared.
Few farmers can recall a past June when reports had already surfaced of wilting and rolling corn crops. As demand intensifies, U.S. growers hoping to cash in on strong export sales and domestic usage are growing increasingly concerned about having enough bushels to meet grain buyers' demands.
Some relief is on the way, though. Despite hot and dry weather this week, NOAA's updated 6- to 10-day  and 8- to 14-day forecasts feature an above average chance for rain across the Corn Belt as June comes to a close.
About the Author(s)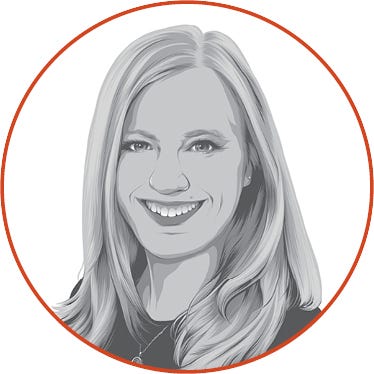 Grain market analyst, Farm Futures
Holland grew up on a dairy farm in northern Illinois. She obtained a B.S. in Finance and Agribusiness from Illinois State University where she was the president of the ISU chapter of the National Agri-Marketing Association. Holland earned an M.S. in Agricultural Economics from Purdue University where her research focused on large farm decision-making and precision crop technology. Before joining Farm Progress, Holland worked in the food manufacturing industry as a financial and operational analyst at Pilgrim's and Leprino Foods. She brings strong knowledge of large agribusiness management to weekly, monthly and daily market reports. In her free time, Holland enjoys competing in triathlons as well as hiking and cooking with her husband, Chris. She resides in the Fort Collins, CO area.
Subscribe to receive top agriculture news
Be informed daily with these free e-newsletters
You May Also Like
---