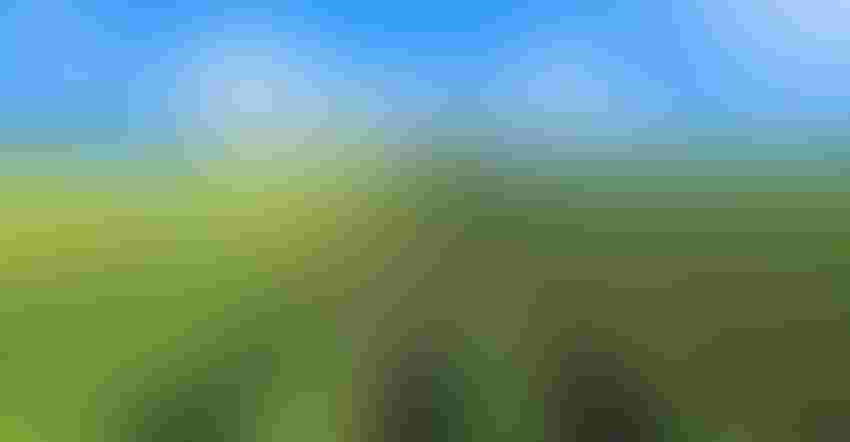 Editor's Note: The Feedback from the Field series is an open-sourced platform for U.S. growers to share and investigate growing conditions across the country. Want to get in on the action?! Click here to take our ongoing farmer survey on crop progress at any point in the 2021 grain season. Our Google Map, updated daily, provides all past responses for farm readers.
Spring wheat ratings took an unexpected tumble in yesterday's Crop Progress report, falling 5% on the week. Only 11% of the crop remains rated in good to excellent condition as of Sunday. Market analysts had only predicted a 1% weekly decline in crop ratings, sending the U.S. wheat complex on another rally in today's trading session.
And Feedback from the Field respondents have a lot to say about the failed state of 2021 spring wheat crops in the Northern Plains.
As winter dryness developed into a summer drought, many farmers are reevaluating their options for combining or discing the crop into the soil as harvest approaches.
"Our ground is very heavy and has maybe the best wheat fields within 20 miles. Most guys cut wheat for hay; some didn't even do that because it's <1' tall. A lot of total crop failures on small grain this year." – Central Minnesota

"Worst we have ever seen. Farm avg is 65. This year looks like 5. :( "– Northwestern North Dakota

"Short heads. Only about 1/3 of the head filled. Tillers aborted in May with excessive heat and no rain. Under seeded ryegrass and alfalfa crops for next season have already died." – Northern Minnesota
Related:Irrigation helps soybeans recover from dicamba drift
White wheat harvest is set to ramp up this week in the Pacific Northwest, but a historic drought in the region will likely limit yields for a crop that has increasingly become of interest to top global grains buyer, China. Ongoing heat stress will also likely send protein contents above ideal volumes for milling.
"The stand is poor from lack of rainfall after planting. Crops are maturing a month to a month and a half early. Only the main stem has filled with kernel numbers in the teens. Much of the same as the upper plains spring wheat." – Idaho Panhandle

"The spring crops in the PNW took the biggest hit from the record drought and heat combination. Small, underdeveloped plants, I've even heard rumors of unfilled heads. Insurance adjusters will be very busy this year." – Eastern Washington
Winter wheat harvest clawed back within historical average paces over the past week after excessive rain showers slowed harvest progress early in the season. As of Sunday, 73% of the country's winter wheat had been harvested, up 14% from the previous report after a week of favorable weather conditions and a mere 1% behind the five-year average for the same reporting period.
Related:Soybean disease checkup yields interesting response
Crop conditions vary across the country and depend largely upon current drought ratings. Growers in the Midwest lamented excessive rain, while Pacific Northwest growers evaluated potential quality issues as harvest activity ramps up.
"The worst crops in my 45 years. Yields look to be down 20-50% across the board on all dry land small grains in the PNW with Quality issues a major concern! Hand thrashing reveals small, shrunken kernels that look smaller than rice, protein and test weight will be a factor, Im assuming very little #1 wheat this year if any." – Eastern Washington

"Lack of rain made it an average crop." – Northwestern Nebraska

"The crop looks average from the road, but the hot, dry conditions took its toll during pollination. Our yields are 35% of what they were last year. It is widespread across the PNW with all crops impacted. Spring planted crop look like a total loss." Idaho Panhandle

"Too much rain." – Western Illinois

"Started out as a great quality crop but ended up with over half the crop at 51-53 lb test weight because of heavy rain. Guess we needed a little competition with corn as feed wheat." – Southwest Missouri
Another week of blistering temperatures will certainly spur harvest rates forward. But the forecast offers little help to crops struggling to mature. So while harvest will progress amid clear skies this week, there may not be a lot in terms of yield to reward the growers for their efforts.
Corn ratings inch up. But will it last?
Showers across the Midwest last week helped hold corn condition ratings steady at 65% good to excellent for a second straight week. But with hot and dry weather baking the Heartland, will conditions remain steady going forward?
Respondents from Farm Futures' Feedback from the Field series aren't so sure.
Some growers reported sustaining rainfall over the past week that will surely benefit corn crops as pollination heats up in the Corn Belt.
"Recent rain of 8" over 3-week period has given crops high likelihood of above average yields." – Western Iowa

"6" rain in last 3 weeks have vastly improved the corn. First tissue testing g at V7 showed sufficient nutrients. Will do another one at tassel." – Southeast Indiana

"Very fortunate." – Northern Michigan
Other growers, quite frankly, did not need the rain. Water-logged regions of the Southern and Eastern Corn Belt received even more moisture, adding to excess moisture conditions that growers in the area have battled all year.
"Was another wet spring. Corn from pollination to replant knee high. Too much water for excellent yields." – Southwest Missouri

"Water becoming a liability rather than an asset." – Central Illinois
But heat stress and persistent drought loom large on the list of worries America's corn growers are currently facing.
"No rain here this week again. We did receive .05" on Monday but that included 3 bugs that had died from lack of thirst." – Northwest Nebraska

"Crop suffering from lack of moisture. The upper end of the yield curve is gone." – Central Minnesota

"We are toast. No rain. Doubt if it will be combined at this point." – Northern North Dakota

"We need rain – soon!" – variations from growers across Northwestern Illinois, Minnesota, and Western Nebraska
Pollination continues to move forward at a steady clip as heat stress continues to spur crop development ahead of historical averages. More heat and dry weather over the next two weeks do not bode well for crops on the margins, particularly in Minnesota and Nebraska.
But don't count the Eastern and Southern Corn Belts out just yet. After a soggy first half to the growing season, the short-term forecast could help boost crop conditions. Many corn crops from Missouri to Ohio have struggled to develop amid excess rains this year. But a week or two of heat may be just what the doctor (or agronomist) ordered to ensure average to above-average yields for the region.
Soybeans wither
Soybeans continue to struggle amid excessively wet or excessively dry growing conditions. But last week's showers and seasonally cooler temperatures in the Upper Midwest helped propel condition ratings for the soybean crop in yesterday's Crop Progress report 1% higher on the week to 60% good to excellent for the week ending July 18.
But as hot and dry weather settles in over the Midwest and Plains this week, soy farmers are growing increasingly skeptical of the crop overcoming this latest obstacle after a turbulent growing season.
"Had chemical damage." – Northern Michigan

"Soybeans have been going backwards for two weeks. Late May frost caused replant into dry soils. Less than an inch of rain since replant." – Northern Minnesota

"June heat and dryness stressed soy which promoted stacked branching. Recent rains have now allowed plant to bloom at much above average rates." – Western Iowa

"The soybeans are existing from rain shower to rain shower. The high end of the yield is likely gone." – Central Minnesota

"It's still alive but won't be for long with a week of record heat." – Upper North Dakota

"In need of rain ASAP." – Central Minnesota
The #soybeans are beginning to set pods in these locations, too. Everything is looking good so far but the story is the same as elsewhere. August rain will be a huge determinant in yield. pic.twitter.com/9pm1LUdQ8h

— Karen Braun (@kannbwx) July 18, 2021
But conditions for the crop vary across the Heartland. Central Illinois growers are increasingly worried about pests after a deluge of rain this year. "Wet environment brings lots of disease," reports one Feedback from the Field respondent from the region.
A Southern Indiana grower was more optimistic. "Good weed control and will do foliar spray soon," the farmer shared.
"First crop beans went in 2 weeks late. Have been water-logged but overall, in decent shape," one grower in Southwest Missouri reported. "Double crop beans that went in early have fair stand, but most have been replanted once or twice and 70% have not been able to be planted because of rain. Some of us are going to plant till Aug. 1st but others have given up. They are the smart ones."
"Normally I would say we don't produce enough beans to matter but with tight stocks this year we may a little this year."
Even as domestic and export demand for old crop soybeans dwindle, growers continue looking to the future. New crop soybean prices continue to climb back towards $14/bushel on concerns about tightening supplies.
China has pulled back soybean demand from Brazil somewhat in recent weeks as it awaits the U.S. crop. But as demand for lower pig weights from Chinese processors and resurgent outbreaks of African swine fever drives Chinese hog prices lower, soybean export demand for U.S. growers remains on somewhat shaky ground as the new 2021/22 marketing year approaches.
NOAA's extended forecasts (6- to 10-day here, 8- to 14-day here, and 3-4 week here) offer little relief from hot dry weather as July melts into August. The forecast will likely encourage more price appreciation in the coming weeks.
And while that would typically be a welcome sentiment to farmers, as many struggle to gauge how much – if any – crop volumes they will have available for harvest this fall, pricing opportunities may not be feasible until combines begin rolling later this summer.
About the Author(s)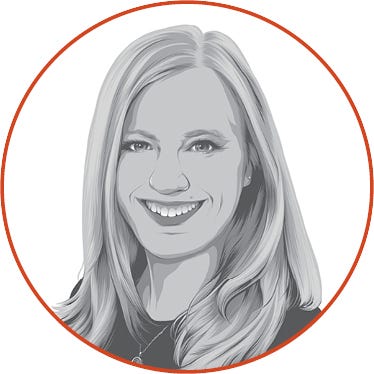 Grain market analyst, Farm Futures
Holland grew up on a dairy farm in northern Illinois. She obtained a B.S. in Finance and Agribusiness from Illinois State University where she was the president of the ISU chapter of the National Agri-Marketing Association. Holland earned an M.S. in Agricultural Economics from Purdue University where her research focused on large farm decision-making and precision crop technology. Before joining Farm Progress, Holland worked in the food manufacturing industry as a financial and operational analyst at Pilgrim's and Leprino Foods. She brings strong knowledge of large agribusiness management to weekly, monthly and daily market reports. In her free time, Holland enjoys competing in triathlons as well as hiking and cooking with her husband, Chris. She resides in the Fort Collins, CO area.
Subscribe to receive top agriculture news
Be informed daily with these free e-newsletters
You May Also Like
---