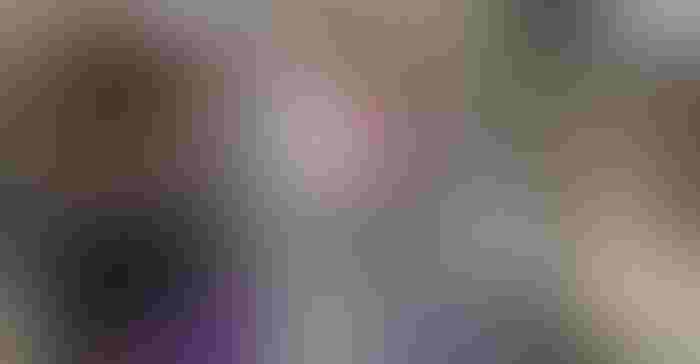 With bullish commodity prices, it might be time to fine-tune your nutrient profile to maximize return this fall. With higher commodity prices, yields and crop input costs, growers are reviewing all potential barriers to top grain production, including micronutrient deficiencies.
Micronutrient deficiency or toxicity can result in stunted growth, low yields, dieback and even plant death. Micronutrients also benefit plants indirectly by feeding the microorganisms in the soil that perform important steps in various nutrient cycles of the soil-plant root system.
While much of the focus around fertilizer programs involves macronutrients (nitrogen, phosphorus and potassium) and secondary nutrients (calcium, magnesium and sulfur), maybe it's time to look even further.
But before diving into micronutrients, make sure your macronutrients are well tended to and adjusted for maximum performance, advises Dekalb Asgrow technical agronomist Bryan Dillehay, who covers Pennsylvania, Maryland, Delaware and Virginia.
"It's like fine-turning a large machine," he says. "The micros are a necessary part of plant health, but they are still considered micros. So, I hate to see growers get so wound up talking about zinc and boron — in such small quantities to be applied — when they've really forsaken their phosphorus or potash."
That said, you should still be concerned about micros. "Especially if you are trying to make the most out of what you have," Dillehay says, noting that a lot of contest growers are zeroing in on the seven essential micronutrients, which include born, zinc, manganese, iron, copper, molybdenum and chlorine.
"They're important to get to that pinnacle, but they're really the last piece of the puzzle in a lot of cases," Dillehay cautions.
Crop and soil conditions
The table below shows some crop and soil conditions under which some micronutrient deficiencies might occur.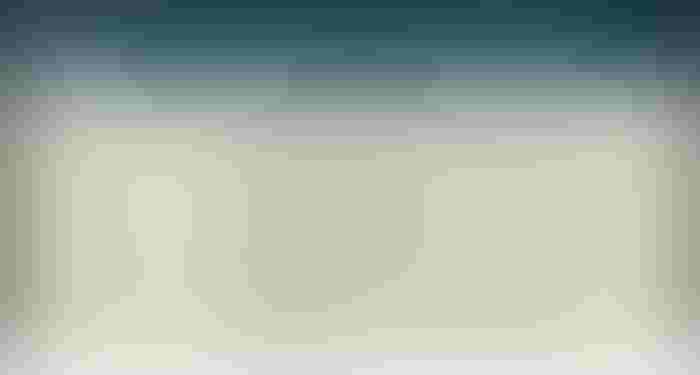 "Often, micronutrients are already out there in sufficient amounts in the soil, but there's some other factor that's not allowing them to become available, including soil temperature, soil moisture and a lot of times pH," Dillehay says.
For most micronutrients, crop uptake is less than 1 pound per acre, says Steve Butzen, Pioneer agronomy information manager, who writes for Crop Insights.
In spite of this low requirement, critical plant functions are limited if micronutrients are unavailable, resulting in plant abnormalities, reduced growth and lower yield. In such cases, expensive, high-requirement crop inputs such as nitrogen and water may be wasted, he adds.
Dillehay says to start with an advanced, in-depth soil test to provide a baseline and broad picture of a complex field. Follow with in-season tissue samples throughout the season. "Understand the uptake. The samples you take in 2021 will help you make better adjustments for 2022," he says.
Zinc is probably the micronutrient that gets the most attention because corn is the most sensitive to it.
"When you see a deficiency, you can have streaking on the leaves," Dillehay says. "That symptomology grabs people's attention. A lot of times those symptoms are related to cold, wet weather. When the soils and air temperatures warm, plants get back into growing, and you start to see that go away."
Boron is another popular micronutrient for growers to watch. It has an uptake that lasts throughout the season and is really important to grain fill. "We see it used with our highest yielding fields," Dillehay says. "People start talking about adding boron later in the season to try to get to that ultimate end goal."
In the mid-Atlantic, growers have manganese deficiencies in certain parts of the Delmarva eastern shore and its sandier soils. "On a mid- to late-season foliar application, some growers would add manganese, which was intended to really green up the crop," Dillehay says.
Tim Boring, who farms 500 acres in Stockbridge, Mich., says manganese in Michigan soybeans farmed on higher organic soils is more likely to be deficient. He makes two or three foliar applications of manganese a year on soybeans.
"Characteristics include yellowing of soybeans," he says. "Visible signs of stress will lead to yield loss, so growers want to be on it pretty quickly. It's usually best treated with foliar applications."
A few things people don't really understand, Dillehay adds, is that micronutrients follow a very similar uptake curve throughout the season as that of macronutrients. "It's not all at seedling, it's not all at tassel, it's not all at grain fill," he explains. "It follows a very variable curve, and the needs are there throughout the season."
Low zinc also is noted in Michigan corn. "A full analysis soil test may present a case where responses might be seen," Boring says. "If you haven't used them before, put out some strips in the field and see if you can see a response there. It's an opportunity to get a hold of Extension or your crop adviser and talk through some of the options for products, timing and how to get them into the system. Save yourself some time and money by relying on the knowledge of others."
This table shows sufficiency levels for micronutrients: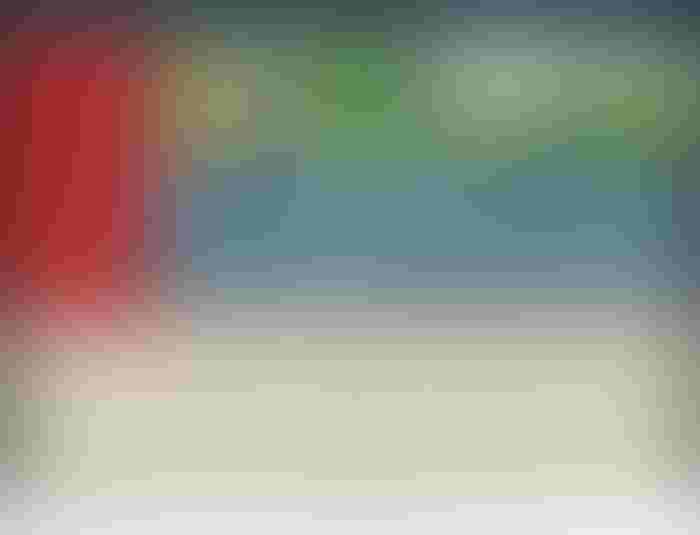 Yield impact
Don't expect micronutrients to be a bin-busting game changer. "They can be the difference between a 200-bushel yield (per acre corn) and a 210-bushel yield," Dillehay says. "I wouldn't say they're going to be the difference between a 200-bushel yield and 250, but there's still value in getting that last amount of productivity out of that acre."
Macros work with micros to supply the crop all season. "But, if you're not optimizing your macros first, spending a lot of time on micronutrients really won't net you any benefits," Dillehay adds.
When looking to bump yield, consider micronutrients, but growers should also pay close attention to varieties.
"Make good, educated decisions around hybrids and the varieties, because a lot of research has shown that's one of the few choices a grower can make to really significantly impact yield," Dillehay says. "And then being timely with planting, paying attention to the forecast, and not pushing things. It's really a measured game of a lot of decisions, and really none of them should be taken lightly."
About the Author(s)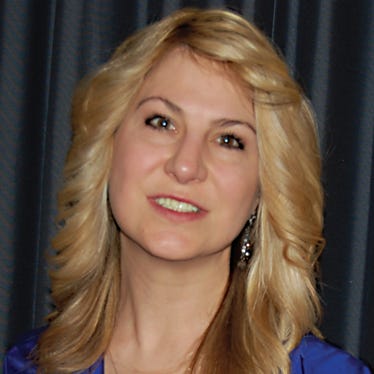 While Jennifer is not a farmer and did not grow up on a farm, "I think you'd be hard pressed to find someone with more appreciation for the people who grow our food and fiber, live the lifestyles and practice the morals that bind many farm families," she says.
Before taking over as editor of Michigan Farmer in 2003, she served three years as the manager of communications and development for the American Farmland Trust Central Great Lakes Regional Office in Michigan and as director of communications with Michigan Agri-Business Association. Previously, she was the communications manager at Michigan Farm Bureau's state headquarters. She also lists 10 years of experience at six different daily and weekly Michigan newspapers on her impressive resume.

Jennifer lives in St. Johns with her two daughters, Elizabeth, 19, and Emily 16.
Subscribe to receive top agriculture news
Be informed daily with these free e-newsletters
You May Also Like
---