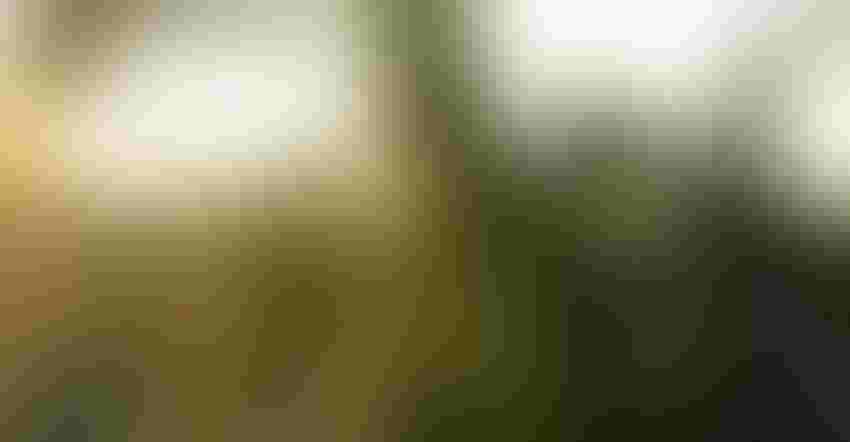 Submitted by Beck's Hybrids
On January 11, 2022, the EPA completed the registration amendment process for Enlist One® (2,4-D choline) and Enlist Duo® (2,4-D choline + glyphosate) herbicides for the 2022 planting season through January 11, 2029. The Enlist® weed control system includes Enlist herbicides, Enlist Ahead Training, and Enlist E3® soybeans, cotton and corn.
As part of this registration by EPA was the issue of a Supplemental Label by Corteva® for both Enlist One and Enlist Duo, respectively. Reaffirmed with these new labels:
o Enlist herbicides with Colex-D® technology are the ONLY 2,4-D containing products authorized and specifically labeled for use with Enlist crops.
o To control emerged annual and perennial broadleaf weeds, use it as a pre-plant, pre-emergence, and postemergence application on Enlist corn, soybeans, and cotton.
o Use Enlist herbicides for non-selective burndown; chemical fallow, and as a pre-plant and pre-emergence herbicide on non-Enlist corn. Use as a pre-plant herbicide on non-Enlist soybeans.
Here is an update on the Enlist weed control system and the Enlist One and Enlist Duo herbicides for Enlist E3 soybeans.
o Enlist E3 soybeans offer three in-plant herbicide tolerances — 2,4-D choline, glyphosate, and glufosinate. This allows you to use Enlist Duo or Enlist One herbicides on a wide variety of broadleaf weeds, including glyphosate-resistant Palmer amaranth and waterhemp.
o Enlist E3 soybeans have no plantback restrictions after using an Enlist herbicide for burndown and can be sprayed through the R1 growth stage (beginning flower).
o Using multiple sites of action in a program approach helps control weeds in the current growing season while limiting the ability for herbicide-resistant weeds to develop. Enlist E3 soybeans offer growers the flexibility to employ multiple herbicide modes of action.
NOTABLE LABEL CHANGES FOR 2022 AND FORWARD:
o Growth stage is now through R1. Growth stage is based on the majority (>50%) of the plants of a given variety in each field. This may mean an earlier regiment of POST spraying for growers.
• NO applications permitted after soybean (and cotton) crops have bloomed and have started attracting pollinators like honeybees. » Additional detailed information can be found at www.Enlist.com/MitigationMeasures
o For POST applications, there is only one labeled rate for Enlist One, 2.0 pints. For Enlist Duo, the labeled rate is 4.75 pints.
o Applicators have two specific responsibilities when managing runoff.
1. Application Scheduling
» DO NOT apply when the soil is saturated
» DO NOT apply if runoff is possible within 48 hours of application [changed from 24 hours]
» DO NOT irrigate within 48 hours of application [changed from 24 hours]
2. Soil Hydrologic, Mitigation Measures, and Application Credits
» Users must select from a list of runoff reduction measures to reduce 2,4-D and glyphosate concentrations in runoff
» Application Credits are a new concept. Credits are positive and account for coarser soil, more residue, flatter slopes, and fewer applications.
• Soil type or rather soil hydrologic group
• Know your soil – soils with less permeability (clays) are more critical to manage
• Consider field slope and vegetative cover
o Endangered Species Advisory/Protection Requirements:
• For some growers in the U.S., the new registration prohibits applying one or both Enlist herbicides in designated counties in multiple states. Every grower WILL need to affirm the labeled use of Enlist herbicides in their respective geographies. For example, in Minnesota, there are six counties where the use of Enlist Duo is prohibited, but applications of Enlist One + glyphosate are allowed. In Arkansas, there are 11 counties where both Enlist herbicides are prohibited.
» Follow the measures controlling product use relevant to your location for the protection of Endangered Species. The EPA requires users to obtain a bulletin no earlier than six months before using the Enlist products. To obtain bulletins, consult www.epa.gov/espp/, call 1-844-447-3813, or email [email protected]. You must use the bulletin valid for the month in which you will apply the herbicide. Always read and follow label instructions.
ADDITIONAL LABEL CHANGES/CLARIFICATIONS:
o Weed height maximum = 6 in.
o Rainfast defined as "within 4 hours"
o Wind speed range is recommended as 3 to 10 MPH
o Tank-mix procedure has been added to the label
o Minimum carrier volume = 10 GPA o Waterhemp is listed as a "hard to control" weed
o No fertilizer carriers is now reinforced in the label
o Maximum boom height is now specified on the label as 24 in.
o Only approved tank mixes, nozzles, and spray pressures are permitted
For more information on Beck's Practical Farm Research (PFR)® studies and their results for 2021 as they relate to this article, please visit here.
Beck's - Farmers At Heart® - revolutionized the customer seed buying experience by remaining true to a foundation built on faith, family, and farming. Founded in 1937, Beck's appreciates the farmers who have helped them become the largest family-owned retail seed company and the third largest seed brand in the United States. The Beck family is now in its fifth generation of family members who work in the business to honor God and help farmers succeed. The Beck family and team of employees help farmers achieve success from generation to generation through authentic customer experiences, product diversity, seed quality, and performance. With a home office located in Atlanta, Ind., Beck's serves farmers throughout the Midwest and Mid-South. For more information about Beck's Superior Hybrids, Inc., visit www.beckshybrids.com.
Subscribe to receive top agriculture news
Be informed daily with these free e-newsletters
You May Also Like
---