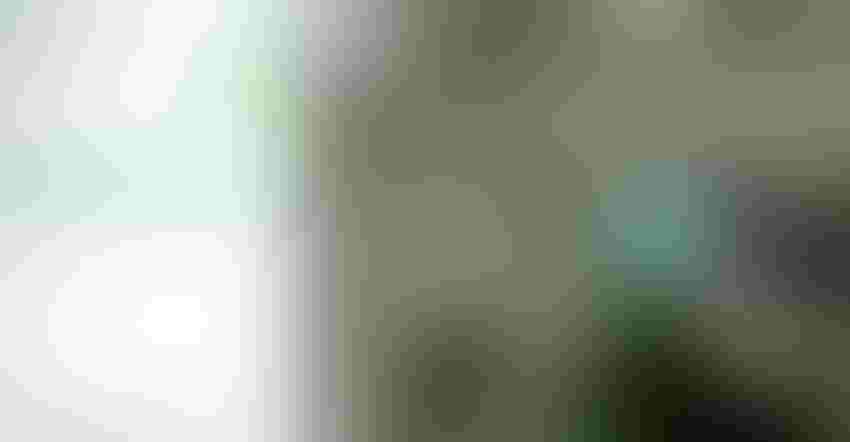 MAP YOUR INFORMATION: Farmapper is a map-based tool that allows farmers to link key information to specific fields, allowing for easier data management across platforms. It also provides new ways to share information as needed.
Courtesy of Farmapper
Every field you farm has a lot of information associated with it. Perhaps you have a file cabinet in the office with deed information, leases, soil maps and other information. But what if all that information were available through your smartphone or easily accessible through your desktop computer? Farmapper, a new program, is aiming to be that "digital file system" for your farm information.
"I did that in agricultural banking, making loans to farms, ranches and dairies, and the problem I was trying to solve is how to keep track of all these projects and information," says James McCall, founder and CEO, Farmapper.
The trusty plat map gives you the farm shapes and areas, but not much more. McCall saw a need to have a map-based system that allows a farmer to link information to the land farmed. Built on a Google Cloud platform but using a secure interface, the system allow a user to add and save all the fields in an operation, and link key information on each plot.
"I wanted to have a system where farmers don't feel locked in," McCall says. He points to the data "stacks" that farmers use, and some are more restrictive than others. He likens it to that choice you make between a Microsoft Windows computer or an Apple computer. Once you make that choice you're locked in for software, support and future price increases.
Farmapper is designed to be a more open system, allowing you to pull information from a variety of sources and link it to those plots of land you farm. And you can identify those plots whether you own or lease them. Using color coding and icon "stickers," you can even provide quick visual cues of what you're raising on a field, or whether you own the land.
Getting started
Over a Zoom demonstration, McCall shares how easy it is to find a plot of ground and tag it for use. Built using a third-party supplier of information, plat information is already embedded. "You can search by legal description, or I can query the database to see if we have it already," he says.
It's also easy to simply find your farm on the map and select fields that you farm. If there's an irregularity in a field, you can use drawing and cut tools to manage shapes. Once you've identified your ground in the system, you can start adding data.
"You can quickly build whatever you want, and customize the color, mark improvements," he explains. Once you've identified all your fields, you can then tag them as owned or leased. You can use the drawing tools to take a house out of a property, if you're doing a partial release or separate lease for the home. You then build your project from there.
This centralized location for field information makes it easier to find it and put it to use, McCall points out. And you can do quickly leverage the information to do more. Once the farm project is made, it is a short hop to share, publish and amplify to users' networks.
Putting information to use
Farmapper's website has a lot of information about how to deploy the tool. One example is a farmer with bales to sell. Using the system, the farmer can post the availability of the bales, where they are, add photos and more. Once that's added to the system, sharing the availability through social media, or with a link to pass along to groups (like a hay-buying group), is simple.
That's just one example, but Farmapper is a flexible platform — which means how a farmer uses it will depend on what they want to accomplish. Pricing is pretty straightforward, with a free "Pioneer" tier allowing you to load one project — or field. Homesteader, with five projects, is $100 per year; Land Baron, with 20 projects, is $200 per year; and an unlimited account is $500 per year. All of those are annual prices; monthly pricing is a bit higher. Social farmers can earn bonus projects through using the platform, sharing with others and publishing to social media outlets.
Learn more at farmapper.com.
Subscribe to receive top agriculture news
Be informed daily with these free e-newsletters
You May Also Like
---