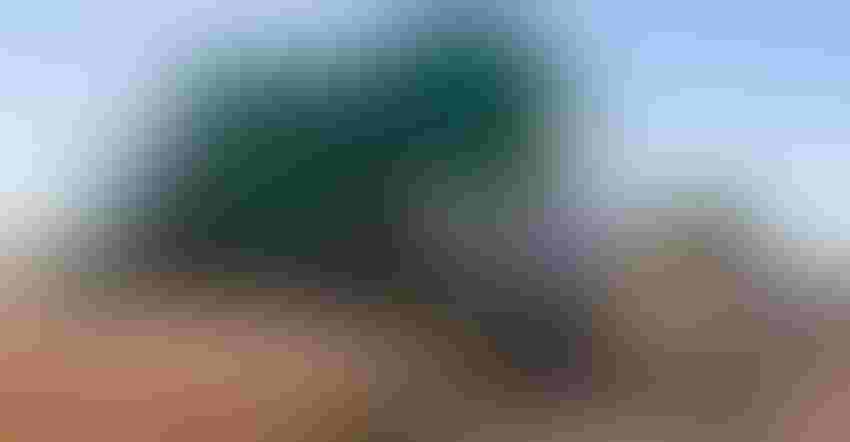 Cotton acreage in California could fall to a multi-decade low under tight water restrictions borne by continued drought. Pima varieties, once planted to over 1 million acres, will fall to under 100,000 acres amidst water restrictions by state and federal regulators.
Todd Fitchette
California cotton acreage could be the lowest it's been in decades, thanks to prolonged drought conditions and surface water allocations that will likely be curtailed.
Roger Isom, president of the California Cotton Ginners and Growers Association, expects less than 132,000 total acres of cotton. Just over 96,000 acres of that will be Pima varieties with the balance planted to Upland cotton.
That is a 34% decrease in Pima and 14.3% drop in Upland cotton from last year.
Isom cautions that the estimate is preliminary as this is what the state's cotton gins are currently reporting. What used to be 299 active cotton gins in the state in 1963, ahead of the cotton boom in California that saw acreage exceed 1 million with the advancement of Pima varieties, has decreased to just 21 working gins owned by 14 companies.
Since the late 20th Century cotton acreage in California has steadily declined, though some years saw some rebounds, depending on price and water availability. In 2011 cotton acreage was still above 440,000 as Pima continued to dominate plantings.
California typically produces over 90 percent of the extra-long-staple (ELS) cotton in the U.S. as soil, weather and seed technology improvements have combined to allow Pima varieties to achieve higher yields of high-quality fiber. It is common for growers in the San Joaquin Valley to achieve three- and four-bale yields with their counterparts in the Palo Verde Valley around Blythe to report six- and seven-bale yields due predominantly to the length of the growing season in the desert region.
Subscribe to receive top agriculture news
Be informed daily with these free e-newsletters
You May Also Like
---