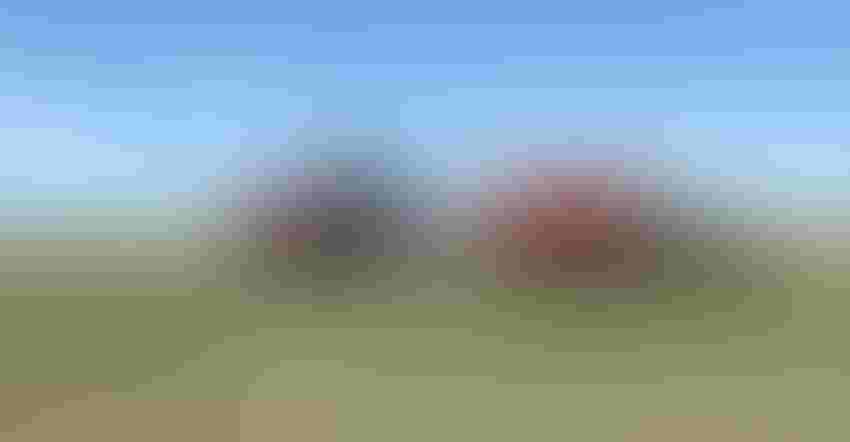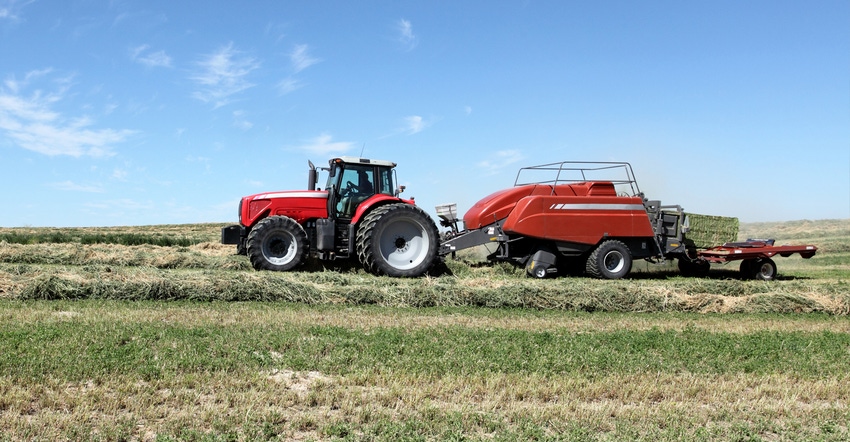 DROUGHT: The current drought in southwest Kansas has reduced the amount of alfalfa and other forage production in the state. That could lead to trouble this fall and winter, as producers are already dipping into their stocks to feed livestock through the drought.
KKIDD/Getty Images
It's been a hot and dry summer for many parts of Kansas, but especially for the southwest corner of the state. Dry conditions have led to a major decrease in alfalfa production in 2022, and that could lead to challenges for livestock producers this fall and winter.
Kim Nettleton is the hay market reporter for the Kansas Department of Agriculture. She and others spoke during the online Feed and Forage Sector breakout session held prior to the 2022 Kansas Agriculture Growth Summit. She said the farmers she talks to haven't seen drought effects this bad in a decade.
"Acres were down to begin with and then, with the drought, the cuttings are shorter and we just aren't getting the tons of alfalfa that we would in a normal year — whatever that is these days," she said. That drought also affected pastures and grass production, leading to cattle producers and dairy producers turning to baled forage to feed their herds earlier than usual. That's led to higher priced hay market, she added.
Pat Barry, with Forage Genetics International, an alfalfa research company, says Kansas also continues to attract dairies from California and other states, which creates a higher demand for alfalfa as well.
At the end of July, and on into August, Nettleton said she was seeing a stall in hay movement among the sellers who contribute sales reports to KDA. "They're either stockpiling it for their own use, or they just don't have it, so as soon as they get it, it's gone," she said.
Stocks already depleted
We already have depleted stocks, and we're going into the hottest and driest part of the year, which is concerning, she added. The story is the same for brome, prairie grass, even sudangrass and triticale, she said. Third-cutting production this summer is half of what it normally is this time of year, and that's going to push production down even further.
On the other hand, the drought may push more corn into silage stocks, which can fill that demand.
The key part of the Kansas Ag Summit is identifying challenges, opportunities and priorities for each sector of the state's economy, and how they might be addressed.
The feed and forage sector continues to be challenged not only by weather and reduced acres for alfalfa or grass hay, but also by the high costs of inputs and supply chain logistics.
There are some opportunities for the sector, though, to use technology and innovation to promote the message that alfalfa and other forage crops have a strong role to play in carbon sequestration. Overall, the sector's stakeholders would like to see enhanced risk management options for forages, especially in light of the drought conditions they faced this year. They'd also like to see more Kansas State University Research and Extension forage personnel, and more funding for feed and forage research.
To see the full breakout session recording, visit youtube.com/watch?v=T3Gy3OXVz_o.
And to see materials from this sector session and others, visit agriculture.ks.gov/aggrowthstrategy/ag-summit-2022.
Subscribe to receive top agriculture news
Be informed daily with these free e-newsletters
You May Also Like
---