Drought continues to plague Texas, preplant rain needed
Drought continues to plague Texas, preplant rain needed
The lack of rainfall over the last two years is taking a toll. Row crop farmers need rain to jump-start this summer's crop. Plus, read the latest Texas Crop and Weather Report – April 11, 2023.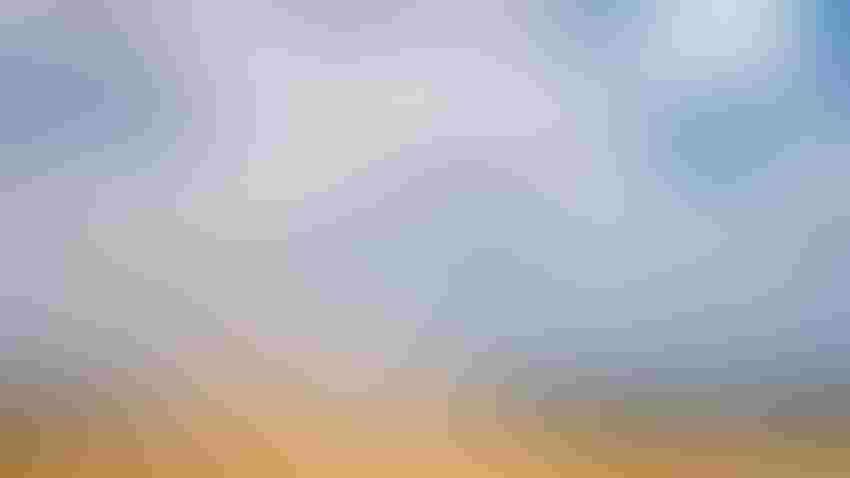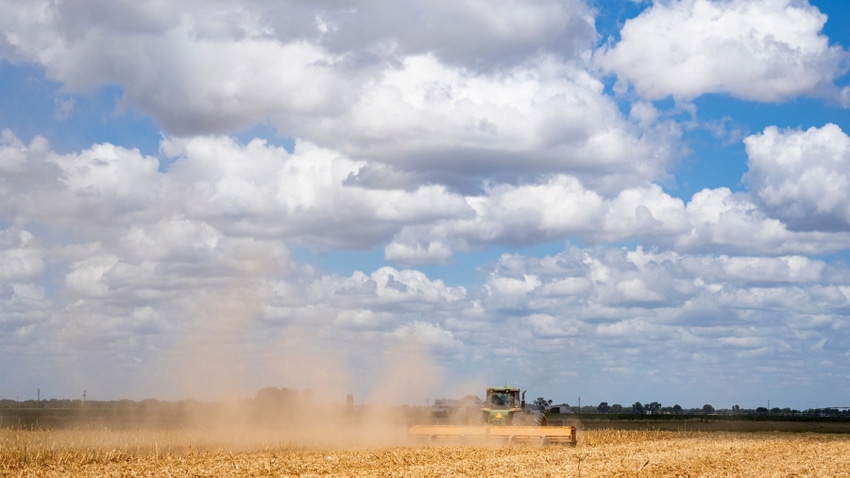 Row crop farmers are preparing fields for planting, but are waiting for rainfall because topsoil moisture levels are not adequate for planting.
Sam Craft
Texas row crop farmers in large swaths of the state are facing a suite of problems related to Mother Nature, according to Texas A&M AgriLife Extension Service experts.
While all problems relate to the lack of rainfall over the past two years, concerns are compounding as the summer season begins.
The U.S. Drought Monitor shows 81% of the state was still experiencing some level of drought compared to 95% this time last year. Drought conditions continue in the Plains, Panhandle, Central and Southwest Texas, with dozens of counties experiencing severe to exceptional drought that is putting the summer crop season in jeopardy after widespread failures in 2022.
AgriLife Extension agronomists Jourdan Bell, Amarillo; Calvin Trostle, Lubbock; and Reagan Noland, San Angelo, said the 2023 cropping season is off to a poor start due poor moisture and weather conditions, including high winds and above-average temperatures.
Conditions could change with rainfall, but the poor planting conditions have producers waiting for moisture and weighing their crop options.
In 2022, cotton in the central and southwestern parts of the state failed due to drought but wheat cover and grain crops that followed caught decent rains in October and November, Noland said. Wheat fields got off to a good start, but conditions since then have severely stressed many fields.
Noland said his region has been relatively dry but that he's heard about much worse conditions further west and north into the Permian Basin and Plains. Trostle said normal rainfall amounts for the calendar year up to April 8 are 2.7 inches in his region, but that the Lubbock area has received only 0.75 of an inch so far this year.
"Lots of farmers would have planted sorghum by now or going to plant, but if it doesn't rain soon, they may be on the fence about whether to plant cotton or something else," Noland said. "The season is uncertain and they're making last-minute planting decisions based on the forecast and local conditions."
Row crop farmers hope for rain
Lack of topsoil moisture to germinate seeds and establish plants is holding up planting in drought-stricken areas. The window of time crops can be planted depends on the crop, plant variety and location's average climate.
Noland said the window for planting grain sorghum is open now because waiting would put crops into the flowering stage in the heat of summer, which can compromise grain production. But without rain, farmers may wait until the late-season window, which opens in June or July.
Row crop farmers in the High Plains and Panhandle continue to wait for conditions to improve, Bell and Trostle said. Farmers in those areas have about one month for topsoil conditions to improve enough for planting corn or sorghum for grain or forage and cotton.
Bell said corn has been historically planted in April but is being planted from mid-April to mid-June because of declining groundwater and irrigation capacities. Producers are planting later as they monitor weather patterns and evaluate how to best allocate irrigation resources.
Cotton is planted in May with some fields going in as late as early June depending on the crop, but earlier planted fields routinely perform better in the Northern High Plains, she said. Sorghum is usually planted mid-May to mid-June.
Farmers continue to evaluate planting decisions and even cropping decisions – such as whether they might take crops like sorghum and corn to grain or harvest it for silage. The value of silage has increased due to the large forage demands coupled with drought that have caused regional forage deficits across the High Plains, which holds 80% of the state's dairy production and heavy volumes of beef cattle in feed yards.
Farmers with irrigation have been pre-irrigating fields for more than a month in an attempt to maintain moisture, Bell said. But high winds and heat are reducing the impact pre-irrigation is having on topsoil moisture.
"The impact of the high winds and heat is that fields are rapidly drying out even where producers are pre-irrigating," she said.
High winds blowing soil, sapping soil moisture
Timely rains have turned the tide in farmers' favor following drought-ridden seasons in the past, Trostle said. But the lack of soil moisture is presenting other secondary problems including declining irrigation capacity and soil erosion.  
Soil erosion is an issue in fields where cover crops failed to establish or were blown out by high winds. Noland said local farmers were frustrated that fields tilled and bedded in December and January and ready to plant were losing a lot of soil to sustained winds of 40 mph. Bell said there have been several days of 60 mph winds with 70-plus mph gusts.
Declining irrigation capacity is another major concern for producers in drier parts of the state.
Irrigation supplements rainfall for crops. Applied water can help crops start or hang on and allow plants to progress between rains, but irrigation is not meant to bring a crop up and push it to harvest. For instance, many irrigated cotton acres in Noland's area failed last year despite water applications.
Water is pumped from the Edward Aquifer in his region while the Ogallala Aquifer provides water to fields in the High Plains. These groundwater sources provide water to homes and commercial properties as well as industry and agriculture in their respective regions. There is currently more water being pumped out than going back in via recharge zones – the areas of percolation of water through the water table to refill the aquifer.
Groundwater recharge occurs relatively quickly for the Edwards Aquifer, but heavy rains have been minimal over multiple years, Noland said. Trostle said the Ogallala recharges at a much slower pace and water levels will likely never exceed what is pumped each year.
"There have been many years like this where widespread rain can change the situation," Trostle said. "Things will have to change to have a good start even with irrigation."
AgriLife Extension district reporters compiled the following summaries: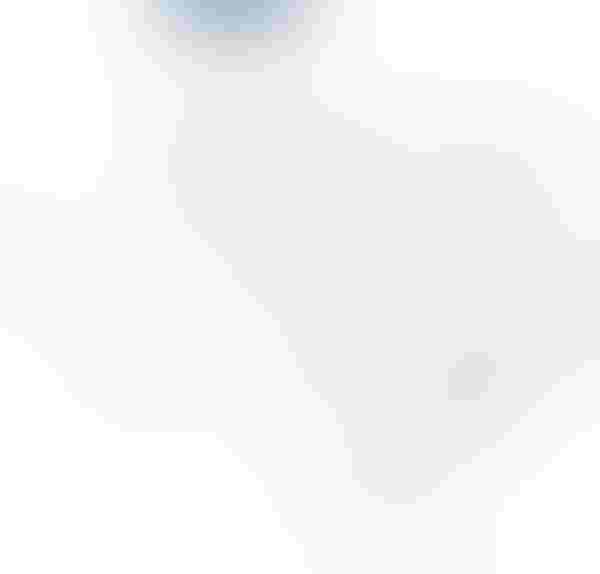 CENTRAL
Temperatures were mild with windy conditions. Southern counties received more rain than northern counties, with some southern counties receiving more than 3 inches of rainfall. The northern counties remained very dry with some reporting they are 16 inches below normal expected rainfall for the past year. Soil moisture levels were very short to adequate. Tanks were low and some were dry. One county may see river and lake irrigation cut off without rainfall to recharge water levels. Counties that received rain reported very little runoff. Rangeland and pasture ratings were poor to fair. Spring and summer grasses were coming out of dormancy along with most weeds. Weed pressure in untreated areas was above normal. Some tree damage was caused by high winds during storms in southern counties. There was minor hail damage to some crops as well. Zinc sprays on pecan trees were underway. Corn and sorghum planting was nearly finished, and producers were getting ready to start planting cotton. Warmer conditions and improving pasture conditions resulted in strong sheep, goat and cattle markets. Supplemental feeding was slowing gradually in some areas. Fly pressure was increasing on livestock. Livestock were in good condition.
COASTAL BEND
The district received a good soaking rain with areas reporting 2.5-8 inches of rain. Pastures and cropland were heavily saturated. Some areas received enough water to replenish ponds. Rangeland and pasture conditions should improve rapidly. Temperatures were cool and more rain was in the forecast. Some fertilizer was applied to hay fields before the rain. Herbicide was being applied to some hay fields, pastures and all crops. Rice planting was 70% complete and was delayed due to rain. Cotton planting was halted due to wet conditions. Some re-planted cotton should emerge soon. Corn and sorghum were off to a good start, but fields in some areas were showing signs of drought stress before the rain. Pastures in poor condition were expected to rebound following the rainfall. Livestock continued to find ample green forage in pastures that fared better, and body conditions were improving. Livestock were doing well, and the markets were very strong. Cattle prices remained at historic highs with a steady inventory. 
EAST
Recent rainfall thoroughly saturated the region. Marion County reported around 8 inches of rainfall. Some pastures and hay meadows were soggy and impossible to get equipment in. Pasture and rangeland conditions were good. Subsoil and topsoil conditions were adequate to surplus. Warm-season grasses were greening up after the late frost damage. Some producers cut and harvested ryegrass and clover before the rain. Livestock were in fair to good condition with some supplemental feeding taking place. Wild pigs were on the move and causing damage.
SOUTH PLAINS
Subsoil and topsoil moisture levels were still extremely low due to lack of rainfall and windy conditions in most counties. Winter wheat needed some rain. The district received a general rain of around 0.25-2 inches. Some areas received pea- to ping pong-sized hail. No damage was reported. The moisture should help grasses coming out of dormancy for grazing. Farmers were spraying in preparation of planting in the coming weeks. Many producers turned on their irrigation systems and the recent rains should help soil moisture. Producers were not making quick decisions on planting corn, cotton, sorghum or an alternative crop and expected to base their decisions on rainfall. Livestock were still receiving supplemental feed. Some producers have lost cattle, but most were in good condition.
PANHANDLE
Drought conditions persisted across the district. Topsoil and subsoil moisture levels were very short to short. Another big wind event exacerbated the loss of soil moisture, and the effects of winds were noticeable on non-irrigated small grain crops. Winter wheat and oat conditions were very poor to fair. Winter wheat appeared to be responding to irrigation. Dryland wheat will not be harvestable. The district will need precipitation going into the spring planting and growing seasons. The overall condition of pasture and rangeland was very poor to poor.
NORTH
Topsoil and subsoil moisture were short to adequate. Some counties received 3-4 inches of rainfall, and temperatures were cooler. Pasture and rangeland conditions were fair to good for most counties. Spring pastures were starting to show a little growth allowing cattle to graze and slowly getting better with the sunshine. Winter wheat was doing well and looking better after receiving rain. Livestock were in good condition. Fly populations were increasing. Most corn was planted and emerging.
FAR WEST
Extreme temperature fluctuations occurred, with overnight lows in the mid-30s to mid-40s and daytime highs in the mid-60s to low 90s. Rain showers delivered trace amounts of rain up to almost half an inch. Winds reached beyond 30 mph. Constant winds contributed to the lack of soil moisture. Topsoil and subsoil moisture levels were short to adequate. Final decisions were being made on wheat fields. Irrigated wheat looked decent enough that it will likely go to harvest. Dryland fields posed more difficult decisions because most were in very poor condition and likely complete losses. A handful of dryland fields have some potential to make it to harvest, but also may have very low yield potential. The soil temperature was finally warming up, and corn was getting established and starting to take off. Rangeland and pasture conditions were improving. Mesquite have begun to green up, however there was still not much grass or weed growth. Brush encroachment continued to be a problem in grazing fields. Livestock were in poor condition and being fed. A fire burned almost 3,000 acres.
WEST CENTRAL
Temperatures were warm early in the week and much cooler later with very windy conditions reported. Some areas received trace amounts of rain up to 1 inch. Soil moisture levels continued to decline in most areas from dry, windy conditions. Most oat fields have plants adding seed heads and most wheat was starting to head out or in the boot stage. Some oat fields were being cut and baled. All small grain fields needed rainfall. Most producers were grazing wheat or planning to cut and bale it. Producers were fertilizing and spraying herbicides in hay fields. Pasture and rangeland conditions continued to improve and provide good grazing for livestock. Livestock were being worked and sold. Most cattle looked good, but many looked thin. Cattle markets remained up. Feeder steers and heifers sold steady to $2-$3 higher per hundredweight. Packer cows were $3-$4 higher per hundredweight. Kids, lambs and calves were being weaned early due to lack of grass. Livestock water sources were critically low. Some sorghum and Sudan grass were being planted. Corn had emerged in fields. Field preparations continued for cotton. Catkins were prevalent in pecan trees. Wildfire conditions increased with one fire burning 248 acres and now at 90% containment. 
SOUTHEAST
Several counties reported receiving good rain with amounts up to 3-4 inches. Soil moisture levels ranged from adequate to surplus. More heavy rains were in the forecast, and some flooding was expected. Rains delayed fieldwork and rice planting. Livestock were in good condition, and spring green-up was improving grazing. Pasture and rangeland conditions remained very poor to excellent. Cattle prices remained firm. Corn was growing well as temperatures increased but slowed due to a cold front.
SOUTHWEST
Many areas received some moisture with amounts ranging from a trace to 2 inches. Temperatures were slightly above average. The moisture should improve conditions for all agricultural operations, but more rain was needed. Runoff-producing rains were needed to fill stock tanks. Pastures and rangelands were showing signs of improvement but burn bans remained in some counties. Livestock were in good condition. Corn and sorghum emerged and looked good. Irrigated crops looked good. Sheep and goat markets were down last week while the cattle market remained high. Spring shearing continued, and spring turkey season was underway.
Source: Texas A&M AgriLife Extension, AgriLife Today
Subscribe to receive top agriculture news
Be informed daily with these free e-newsletters
You May Also Like
---