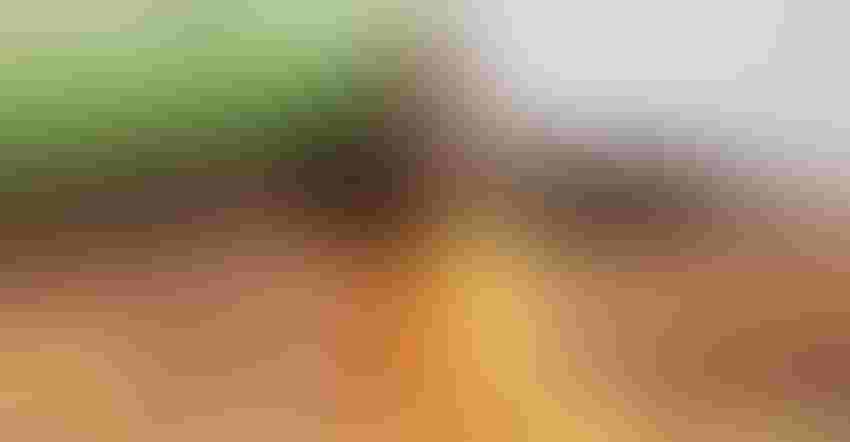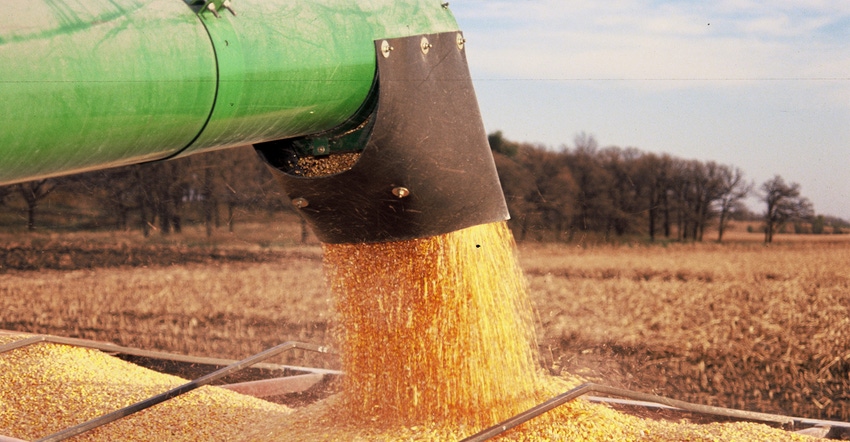 HOW HIGH CAN YOU GO? Farmers, agronomists and seed geneticists continually push yield potential in crops, but is there a limit?
Farm Progress
Farmers are continually in pursuit of high corn and soybean yields, with 600-bushel corn and 200-bushel soybeans being achieved.
Though such numbers top yield contests, the USDA reports 2021 corn yielded a record high of 177 bushels per acre across 85.4 million acres. Soybeans averaged 51.4 bushels per acre — 0.4 bushel above 2020 and the second highest on record.
With the exception of pressures from Mother Nature, weeds and insects, yields will more than likely continue their upward progression. But will contest yields be seen across the board?
"I think we can continue to increase yields per acre, but you get into challenging blocks in microcosms of major areas," says Andy LaVigne, president and CEO of the American Seed Trade Association. "We know we have good soils and the good management."
Realizing that these award-winning yields may result on small plots, LaVigne says the potential exists that producers may be able to pour more effort into their more productive acres.
To maximize land with the potential to achieve 250 bushels per acre might mean treating less-productive land differently. "There's got to be a lot of acres under 170 bushels per acre, if that's what our national average is, so can you farm something else on those [less-productive acres] to focus on the others," he says. "Can we continue to improve the yields to bring that average up to 210 to 220?"
Edward Usset, grain market economist with University of Minnesota, says we don't have to look back too far, relatively speaking, to see how far we have come. "Think of today, we are routinely producing corn yields nationwide 170 to 180 bushels per acre, which sounds marvelous," he says. "We know people in the best parts of Minnesota, Iowa, Illinois, getting 200 bushels an acre and they're hanging their head a bit. They think they ought to be up to 230 to 240."
Rewind the tape, "and go back to 1985 when the yields nationwide were 100," Usset says. "What would people have thought had you said, 'you know what, in 25 years, we're going to be almost double the average yield.' I don't know if I could even wrap my head around that, and yet, here we are."
Will we get to an average of 600-bushel corn and 200-bushel soybeans? That may happen, "but it won't happen overnight," Usset says. "We'll get to 185, 190 and 200. And boy, if we do get to 600, I hope I'm around to see it."
But should it be done?
Addressing the continued global population growth, reaching an estimated 9.7 billion in 2050, Dan Basse says there will be a need for more acres to feed the growing population — or maybe more production is necessary.
"We need that kind of technological advance in yield beyond the 1.8 bushels an acre that we're now getting which is considered trendline on corn," says Basse, president and economist with AgResource Co. based in Chicago.
"Maybe there's a little of that this year. We saw Illinois corn yield at 215 bushels," according to the National Ag Statistics Service, Basse says. "Illinois got its crop in very late. It had its struggles with some rain and some heat, and yet it still does this record yield. So maybe the seed and the combination of fertilizer and technology is getting us to the point that we can see better yields.
"I'm looking forward to that next good growing season, and really deciding what is the capacity of U.S. corn and soybean yields."
With the right combination of quality seed, fertilization and soils, Basse says the pieces are there to reach higher yields.
"We can do maybe 190, 195, in a really good growing year, but to get consistently 200, 225 corn or 60-bushel beans is going to take more or additional technological advances," Basse says. "I do think we'll get there. I mean, we have to get there if we're going to keep feeding people."
LaVigne believes the need to feed while protecting the environment can be accomplished.
"If you could maximize those high-quality acres, and minimize those others, whether it's through buffer strips or whether there is some type of a conservation coverage, I don't see why not. But I think you also don't want to have a negative impact on the environment," he says. "You want to try to be as judicious as possible in how you do that. There are a lot of breeders out there who think we can get to 300 on a regular basis on good land."
Basse looks at the Conservation Reserve Program, which at one point had close to 40 million acres out of production, but is now at roughly 23 million.
"So if you think about those fragile acres that once were tied up in CRP, maybe they need to go back in. But that can only happen if we make these technological leaps, and we get back into surplus in terms of stocks, and again needing to underpin farm income with some kind of policy change," Basse says.
"So I will be happy when we get there if that were to happen, and I think farmers would be happy based on the ability to get record yields going forward," he says.
In addition to higher yields possibly allowing marginal acres to be removed from production, Usset says these hypothetical increased yields also play into the demand side. "This could be a good thing for the renewable biofuels, both from the corn and soybean aspect," he says.
Basse says, the march to higher yields "will take time before we can realize it, but my hopes are as we run out of global arable land by 2055, give or take five years, that we have yields that we can see these big numbers because it's going to drive farm profitability and it's going to keep feeding people."
About the Author(s)
Subscribe to receive top agriculture news
Be informed daily with these free e-newsletters
You May Also Like
---