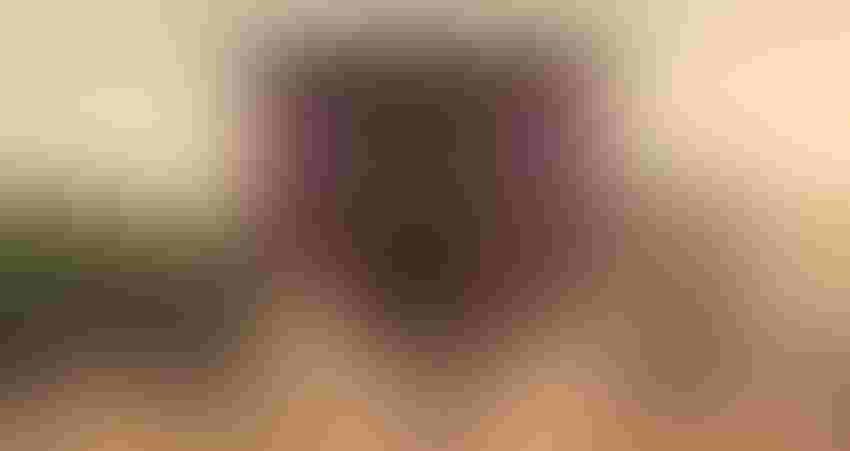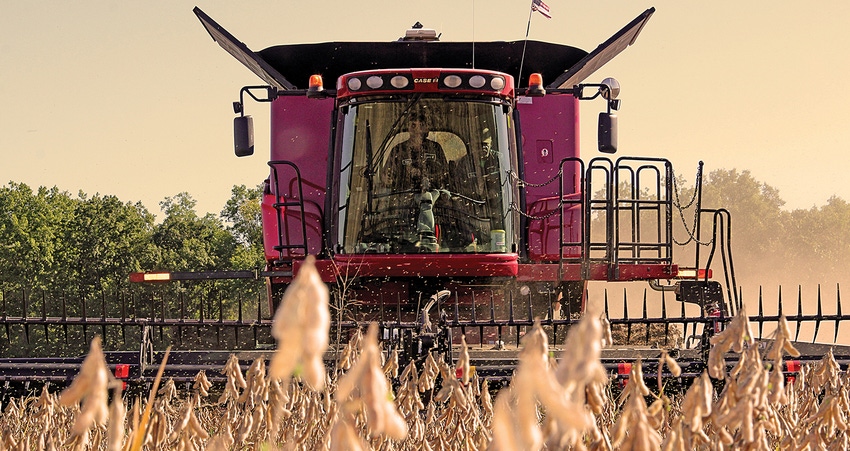 "Agriculture is the economic engine of the Delta and it provides the fuel and the fire for everything else," said Frank Howell.
Farm Press
Frank Howell, executive director of the Delta Council, knew what he was in for when he took over the position three years ago after Chip Morgan's retirement. Howell began working for the council in 1994 and was well versed in the job of managing the Delta's economic development organization.
The council, which represents 19 Delta and part-Delta counties of northwest Mississippi was started in 1935 to provide a vehicle for the support of agricultural, business, and professional leadership in the area.
Howell oversees the operation of the council, which is served by a board of directors and this year's board president, Patrick Johnson, Jr., a producer from Tunica Miss.
Farm Press recently spoke with Howell regarding the activities of the council and how they hope to benefit area producers.
Farm Press: What are the important issues you are currently working on for Delta producers?
Frank Howell: There are many issues on our plate right now. Certainly, the ever-evolving regulatory issues are right at the top (pesticides, WOTUS, water quality, catfish inspection, etc.,) along with what seems like an endless stream of disasters that have impacted our producers and rural communities.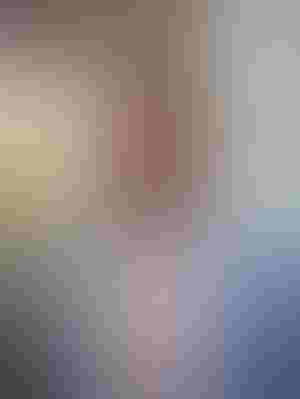 Frank Howell, executive director of the Delta Council. (Delta Council)
The "pay fors" on some of the proposed legislation in Washington now also have huge potential implications for farm families, particularly a step up in basis that will make it prohibitive for those families to continue owning and taking care of the land in the future.
In the Yazoo Mississippi Delta, flood protection never leaves the plate of Delta Council and it is just as important in 2021 as it was when the organization was founded in 1935. There are many challenges in the flood protection arena, with the completion of the Yazoo Backwater Pumping Plant and the Upper Yazoo Project chief among them.
Delta Council continues to be a staunch advocate for a comprehensive statewide highway program that would improve our rural roads – many of which have not seen maintenance much less construction in decades. The only way we know how to do that is to "pay at the pump," an increased user fee.
While it may seem incongruous that a business and agricultural trade association would advocate for a tax increase, in this case the benefits to business and agriculture mitigate that. We must have good roads for getting crops to market, goods to their destination, economic development for our communities, and safety for the driving public.
Finally, our work in rural, community, and industrial development complements our work in agriculture. In the Mississippi Delta, you can't separate agriculture from the community. It is our economic engine and it provides the fuel and the fire for everything else.
We recognize that continuing to have viable communities, working to ensure profitability of our existing industries, and the location of new business and industry is important for everyone's long-term economic health. Areas such as broadband availability, workforce training, health care access, and others are fundamental to vibrant communities.
FP: How do you believe the proposed infrastructure plan that is currently in congress affect Delta growers?
FH: Well, "infrastructure" seems to mean a lot of different things to different people in today's political debate. However, when you look at the bill that was passed by the Senate in July and had support from both sides of the aisle, that is something that would have a huge impact on priority spending for Delta infrastructure.
In that vehicle, the money goes to highways (via state highway departments), ports, rails, flood control through the Corps of Engineers, and broadband. Those are fundamental challenges in our rural areas like the Delta and we could certainly utilize the infusion of strictly infrastructure dollars.
FP: What water resource projects is the council currently tasked with?
FH: In the Delta, we have been given an abundance of water and, at times, a deficit. Balancing those two is part of our everyday mission.
We are keenly aware of opportunities to learn more and improve our alluvial aquifer supply. Proven conservation practices, whether they be on-farm practices, surface water projects, low flow wells, and any number of other items need to be studied and implemented.
Thanks to the work of many of our federal and state partners, we now know a lot more about our alluvial aquifer and pilot projects like the injection effort in Leflore County give us hope that we will achieve long-term balance. That resource below our feet will ensure that the Mississippi Delta will continue to be the most viable agricultural region in the country.
At the farm level, we are proud of the work that our sister organizations Delta F.A.R.M. and Delta Wildlife are having with producers and landowners on helping them implement sound conservation practices that do not sacrifice profitability.
So much attention in Washington is focused now on "green agriculture" and in the Delta, we are proud to say we have been on the vanguard of that movement over several decades. If more focus is generated on a policy level toward those objectives, the Delta will be ready to capture them.
FP: Is there anything that Delta producers needs to keep an eye out for?
FH: The 2023 Farm Bill gets closer every day, and while we have a major federal election coming up in November 2022, that will shape the future of that debate, we already know that there are some new wrinkles that will be presented to production agriculture. Of highest importance to the Mississippi Delta is ensuring the continuation of our base acreage - primarily cotton and rice.
Pat Roberts and Congress in 1997 told American farmers that they should decouple their planting decisions from their base acreage and plant what the market tells them. While that caused a lot of disruptions and opportunities in Delta agriculture, that concept has prevailed and I think our producers and allied agricultural industry have adjusted and there is very little sentiment to returning to the days when production was predicated on government assistance.
Our president this year, Patrick Johnson of Tunica, has been our Farm Policy Committee chairman and is keenly aware of the negative impact that this will have on the region. If Congress does indicate a desire to return to those days, then we certainly feel like they cannot do that arbitrarily and capriciously without at least giving producers a full Farm Bill to make those adjustments and decisions. However, we fundamentally feel like the current market-driven approach is sound and see no reason to reverse course. Also, any discussion about climate and conservation dollars needs to be in addition, and not instead of, Title 1 safety net provisions.
About the Author(s)
Subscribe to receive top agriculture news
Be informed daily with these free e-newsletters
You May Also Like
---