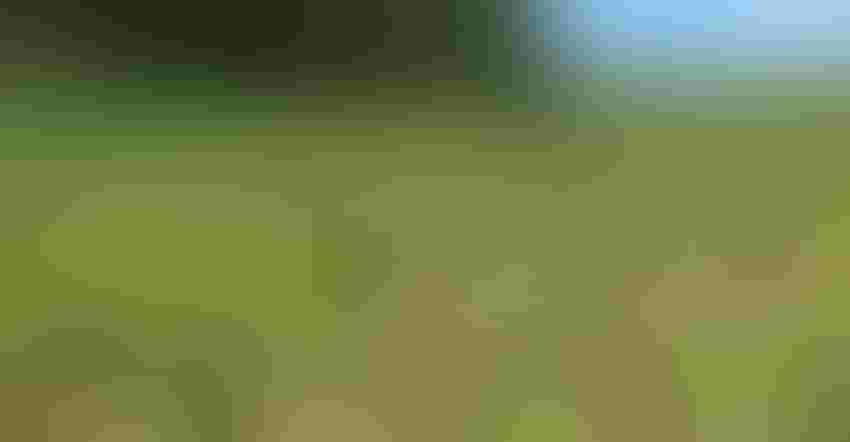 KNEE HIGH DUE TO DEER: Les Anderson of Cannon Falls, Minn., stands in one of his cornfields Aug.17 with his granddaughter Lakyn Werner. Note the short corn they are standing in. Deer feed heavily here. (Kelsey Werner)
Corn and soybean farmer Les Anderson of Cannon Falls, Minn., is frustrated.
He has documented heavy deer feeding damage in corn and soybean fields with photos and yield maps for the past several years in his fields, totaling thousands of dollars in annual losses. He has shared his experiences with other farmers, state natural resources staff and farm organizations. At Farmfest in early August, Anderson talked with three Department of Natural Resources staff, telling them there are pockets of excessive deer numbers around the state that need to be thinned.
"My message to them was either pay us for feeding the deer, or get rid of them," Anderson says. He notes that crop insurance does not specifically cover deer-damaged crops. Plus, each year crop yield hits from deer loss affect crop history.
"As yield goes down, your coverage goes down," he adds.
Other farmers also have voiced concern about the increased number of deer feeding on crops. At last year's Minnesota Cattlemen's annual meeting in December, Grant Breitkreutz, Redwood Falls, told fellow beef producers about overpopulated deer feeding heavily on both fresh and dormant crops on his regenerative farm. During the growing season, deer graze his corn and soybean fields. In late fall and winter, deer munch on cover crops and pasture, the latter where he has stockpiled grass.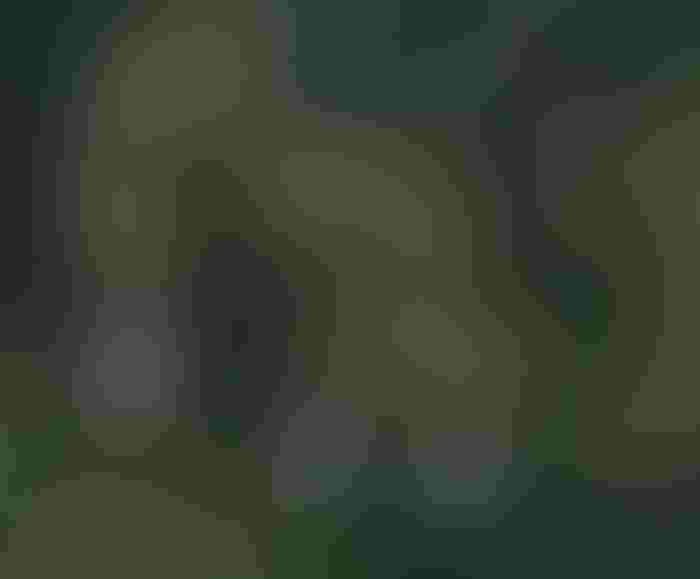 Les Anderson has been documenting deer damage to his corn and soybean fields for several years. In this Google photo, the white arrows point to soybean fields. The brown areas are where deer have eaten. "It gets exponentially worse every year," Anderson says.
"This is the part that I have the problem with," Breitkreutz said at the time. "We manage our land to provide our livestock with a feed source for early spring grazing and calving. Why do we have to feed the DNR livestock [deer] through the winter and spring? Why don't they change their management to mimic what we are doing and at least try to keep their livestock on their land?"
Anderson and Breitkreutz are not alone in their experiences with deer overpopulation and crop damage.
Kaytlin Bemis, public policy specialist with Minnesota Farm Bureau, says the organization is hearing more about deer issues from its members. MFB already has various policy recommendations that include an expanded deer hunting season, and farmers being allowed preference for doe hunting tags. At this time, there is no additional policy language proposed, she adds.
Buck stops with DNR
Farmers say they want to see action from the DNR. Anderson suggests special doe hunting in winter, and having the meat processed and donated to food shelves.
Dave Olfelt, director of DNR's Division of Fish and Wildlife, acknowledges that some farmers have been affected by deer-damaged crops, regardless of deer population numbers.
"If you're a farmer next to a wildlife management area or you have good wildlife property, the impacts on that individual farm can be significant," Olfelt says.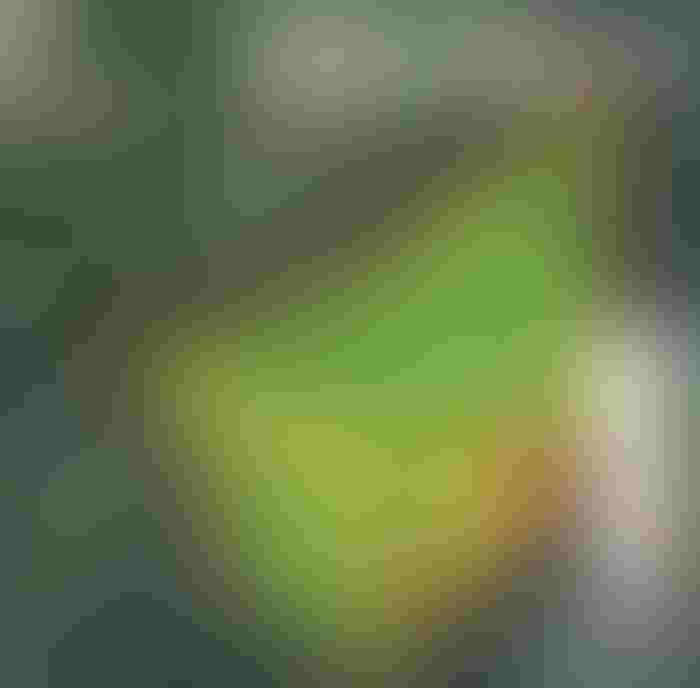 This yield map shows an 80-acre corn field that averaged 174 bushels per acre of corn in 2020. Anderson points out that the inner 60 acres averaged 201 bushels per acre, while the outer 20 acres averaged just 88 bushels. Figuring $5 corn at the time, that's a $11,300 loss.
The challenge for the agency, however, is balancing farmers' concerns and hunters' traditions.
"Deer are a valued resource by many people, and they belong to all Minnesotans," he says.
Olfelt says DNR officials will meet with farmers to better understand their experiences.
"We need to explain what our internal policies are. Then we would discuss what could be changed or identify ways to make things better," he says. Some tools are already in place, such as special deer permits and a wildlife damage management program, the latter of which is currently understaffed and underfunded. See Crop damage by deer? Get on DNR's list (Feb. 14, 2022). 
"Feedback we've received is that these are not meeting the need," he adds.
Input wanted
One way that farmers and other made their voices heard was by directly contacting or visiting with DNR staff. DNR specifically set aside a whole day Aug. 25 to take comments from the public about deer-related issues.
Residents can talk with DNR staff about upcoming hunting season changes, identify topics of concern for the DNR deer advisory committee and learn how to provide feedback about deer management throughout the year.
To find your area DNR office, visit the DNR's website. dnr.state.mn.us/contact/locator.html.
Subscribe to receive top agriculture news
Be informed daily with these free e-newsletters
You May Also Like
---