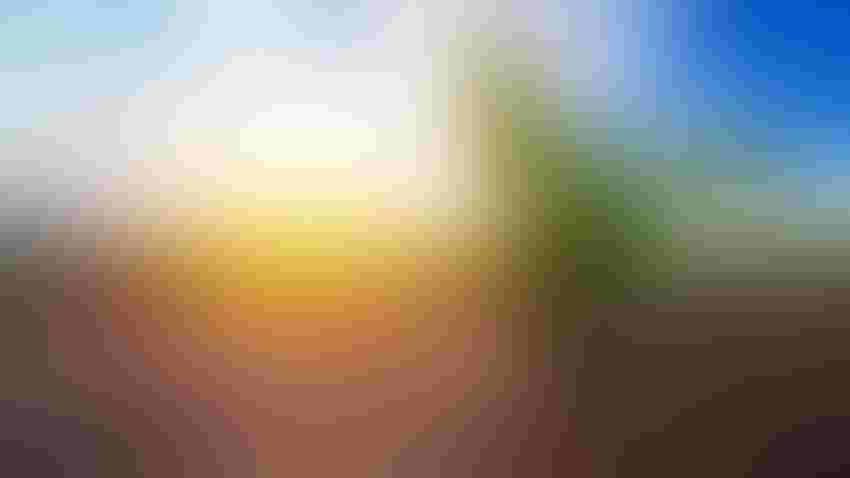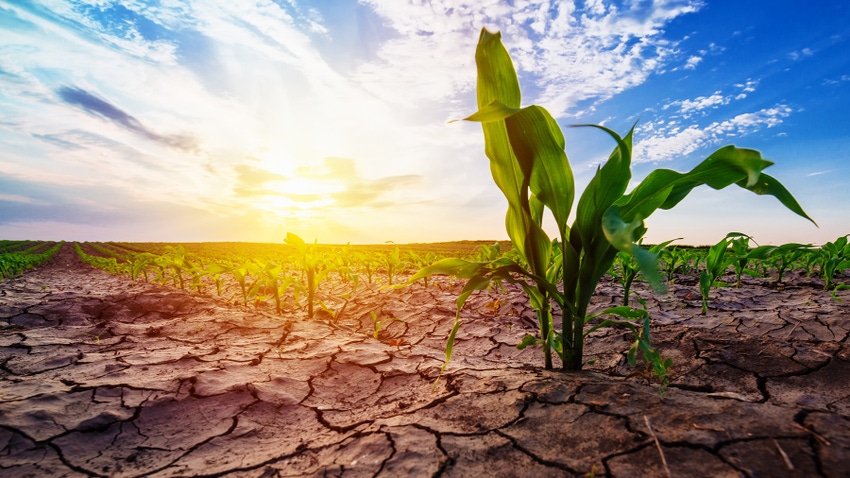 USDA lists cotton, peanuts, rice and feed grains as crops qualifying in the other category of the emergency benefits application. Growers who think they might qualify for Phase 2 should contact their county Farm Service Agency to complete the initial paperwork.
Getty Images
Farmers who are eligible for disaster assistance under Phase 2 of USDA's Emergency Relief Program have a few more days to contact their county Farm Service Agency office and apply for benefits before the June 2 deadline.
If you're not familiar with Phase 2 of the Emergency Relief Program, which is part of the Extending Government Funding and Delivering Emergency Assistance Act of 2022, then you're probably someone Phase 2 is aimed at helping.
"You have a tendency in farm programs, crop insurance and disaster relief to do programming which helps people who are big commodity producers," said Stephen Carpenter, deputy director and senior staff attorney at Farmers Legal Action Group. "There's not a lot of diversity in their operation, and they are kind of repeat players with USDA.
"They likely have crop insurance, and the disaster programs kind of follow along with that. But there have been a lot of people out there who didn't really benefit from disaster programs, and there has been a great deal of advocacy by grassroots farm organizations to create programs to help those farmers."
ERP-2 webinar
Carpenter and Lindsay Kuehn, staff attorney with FLAG, gave an update on ERP-2 or phase 2 of the Emergency Relief Program for the National Agricultural Law Center's "Every Third Wednesday" webinar series. (To view the webinar visit: https://uada.hosted.panopto.com/Panopto/Pages/Viewer.aspx?id=6342b5df-0540-4861-950a-aff00120d2be.
Besides being aimed at farmers who are not repeat customers at USDA, Phase 2 has other features that make it different from the assistance offered to growers participating in the ERP's Phase 1, which closed in December.
For openers, eligible farmers are likely to have more diversified operations, often on a smaller scale with specialty or organic-produced crops that may not qualify for traditional Federal Crop Insurance programs.
"The diversification meant that crop insurance wasn't as viable, and that's the logic behind this phase of the ERP," he said. "You do have the opportunity to buy what's called NAP or the non-insured assistance program if standard crop insurance coverage is not available.
"ERP-2, which is open now, generally is for farmers who didn't buy standard crop insurance coverage or sign up for NAP because their losses were too small to participate or they simply didn't apply," said Carpenter.
The second point that makes it different is that it is a revenue-based program. "If you think about your typical crop insurance coverage, your yield is probably low, and there's a calculation based on your historical yield average and acreage," he noted.
"Under this program, the point is to compare your revenue in one of the disaster years for the Emergency Relief Program– 2020 or 2021 – to what it was in 2018 or 2019, and your benefit is based on that difference."
Program signup
Signing up for the program may be more challenging for these producers. "If you do reach people that don't normally participate in farm programs, the whole thing will not be as smooth for them," he said. "They will need to get started with USDA. And that is part of the point to get at farmers and losses, which often are not covered by disaster programs."
Qualifying for Phase 2 is relatively simple – you must be a producer entitled to an ownership share of the crop or crops – and you must be in compliance with USDA conservation requirements.
"In other words, you are at risk," said Carpenter. "The next criteria would be crop losses, and the thing to emphasize here is that these must be commercially marketed crops. Raising a forage crop that is consumed on the farm is not included in this program, but USDA has other programs to cover those."
USDA has created three categories of crops for Phase 2: specialty crops, high-value crops and other.
"Specialty crops are normally what we think of as fruits, vegetables, horticulture or ornamental products," he said. "High-value crops are not so much about what is grown, but how they are marketed, giving them extra value when they are sold.
"It could be organic or you have a contract with a school district or you sell at a farmers' market or it has some special attribute such as soybeans that are grown for food (as in edamame,) If you didn't participate in ERP Phase 1 and don't have a specialty or high-value crop, you fall into the other category."
Qualifying crops
USDA lists cotton, peanuts, rice and feed grains as crops qualifying under other. Livestock and grazing and pasture losses are not included nor is hemp or cannabis.
"The key point here is a reduction in your revenue," Carpenter noted. "And that inevitably means a comparison of some baseline figure vs. the disaster years in question. That decline must be due to a disaster, and it can result in a production or quality loss."
Again, the baseline or benchmark year will be 2018 or 2019 and the disaster must have occurred in 2020 or 2021 and not necessarily in the year when you sold the crop.
"A comprehensive list of disasters ranging from flooding to freezing to excessive heat, wildfires or smoke are included," he noted. "The person filing the claim must self-certify that you were harmed by such a disaster."
Participants in Phase 2 of the ERP do not need to have had crop insurance for the crop in which they suffered a loss. But one of the requirements of the program is they must purchase crop insurance through an approved agent or the non-insured assistance program for the crop or crops for the next two years after their claim is filed.
Growers who think they might qualify for Phase 2 should contact their county Farm Service Agency to complete the initial paperwork.
Carpenter and Kuehn are also preparing a Farmer's Guide, which will be released by the Farmers Legal Action Group and posted on the National Agricultural Law Center's website https://nationalaglawcenter.org/.
Subscribe to receive top agriculture news
Be informed daily with these free e-newsletters
You May Also Like
---