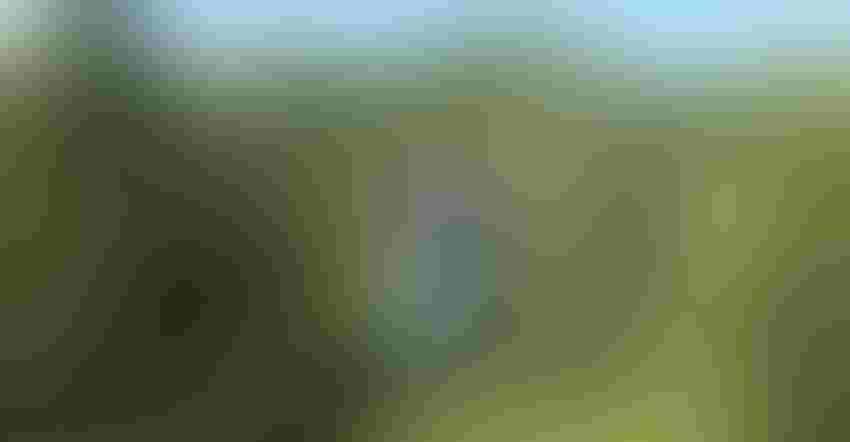 "Knowing exactly when to react allows me to treat just the affected trees, leaves money in my pocket, and the trees look great," says Brian Skeval of Skeval's Whitetail Tree Farm in Fabius, N.Y.
Since March 1, Skeval has received alerts from Elizabeth "Betsy" Lamb, Cornell's Integrated Pest Management program specialist, on growing degree day (GDD) data linked to models for anticipating Christmas tree diseases and pests.
With a grant from the New York Farm Viability Institute, Lamb is developing Christmas tree-specific insect models based on GDD data to add to the weather-based IPM forecasting tools available through the Network for Environmental and Weather Applications (NEWA).
Skeval and other growers are evaluating whether GDD data helps provide better management and leads to less pesticide use.
Scouting trees
Using a GDD base temperature of 50 degrees F, Lamb sent weekly updates on what to scout for as well as management recommendations based on Cornell tree and shrub guidelines to Skeval and 24 other growers. Through early September, Lamb highlighted 27 pests or diseases specific to Christmas trees with insight and information from newsletters; pesticide labels; and IPM, NEWA and Cornell Diagnostic Lab colleagues and growers.
"Scouting is the basis for effective pest management," Lamb says.
"The timing is critical," Skeval adds. "For example, you can scout for mites one day and see nothing. The next day, as if a light turns on, the mites are there. Knowing exactly when to look is the key to responding with no more and no less a treatment than is necessary."
Not knowing when can be costly.
When Skeval noticed a yellowing in his block of 1,800 7-year-old Douglas firs, Lamb diagnosed Rhabdocline needlecast. Without spraying equipment needed at the time, he cut and burned the trees at a loss of approximately $60,000.
"That was when Betsy introduced me to the use of growing degree days," he says. "Later, when conditions were ripe for Weir's cushion rust to develop in blue spruce, her notices prompted me to begin a 10% application of a fungicide with three subsequent applications that protected those trees."
Other than the loss of the Douglas firs, Skeval says he has not had a lot of issues.
"Betsy's project has been a valuable asset that helps me have equipment ready and materials on hand to respond at the right time to issues specific to each type of tree," he says.
Protecting trees
Skeval has used these data-driven alerts to protect a new planting of Douglas firs as well as his stands of Balsam, Canaan, concolor and Fraser firs.
"Using the GDD modeling identifies the narrow window to react before your trees are in trouble. It's like putting out a fire before it starts," he says.
Once complete, the GDD-based Christmas tree resource developed by the IPM program team will be available at newa.cornell.edu.
"I hope to use it not only to benefit my family farm, but perhaps help some of the younger people or older folks coming into tree farming as well," Skeval says. "It will be an unbelievably valuable tool."
To learn more, contact Betsy Lamb at [email protected] or 607-254-8800.
Dunn writes from her farm in Mannsville. N.Y.
Subscribe to receive top agriculture news
Be informed daily with these free e-newsletters
You May Also Like
---