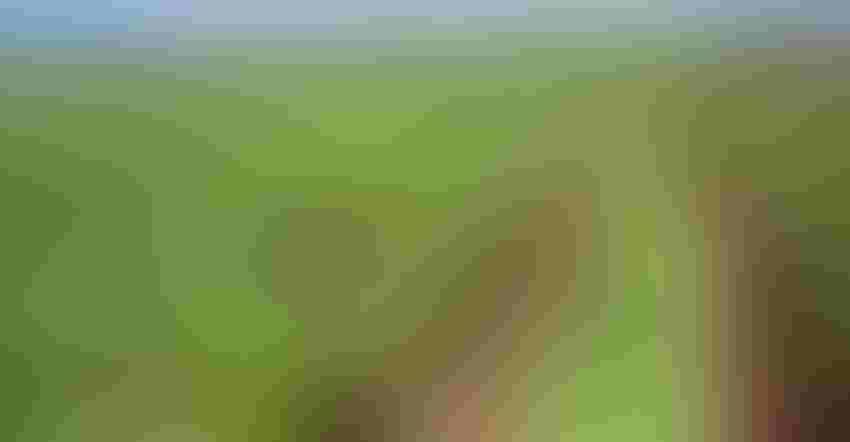 CONTROL COSTS: Use a spreadsheet or other tool to calculate a breakeven cost for the crop so you can adjust your inputs, advises Michael Ballweg, Extension agent in Sheboygan County, Wis.
alffoto/Getty Images
With what looks like another year with slim margins for grain prices, crop farmers need to continue cutting expenses and creating efficiencies.
Michael Ballweg, longtime Sheboygan County, Wis., crops and soils agent, says there are several practices that can help hold down costs or add income as the planting season approaches.
• Soil test. "First, I would suggest the importance of starting with soil testing," Ballweg says. "If it hasn't been tested in the last four years, get a current soil test." He says the cost of 50 cents to $1 per acre will "provide a lot of information about soils for crops [that farmers] plan to grow for the year" and may save on fertilizer costs. Having soil test information will allow farmers to purchase and apply fertilizers where needed, providing a greater return on the fertilizer dollar spent, he points out.
"Evaluate your corn starter program," Ballweg says. "University research shows little or no response for starter fertilizers when soil test levels are in the very high or extremely high categories."
And be sure to check nitrogen credits from legumes, he advises, since higher credits will reduce the amount of purchased nitrogen needed.
Checking soil pH is especially important if growing legumes such as alfalfa, Ballweg says. Low pH will result in lower yields.
Over the years, he continues, phosphorus soil test levels tend to build into the very high or excessively high ranges, so adding more will not increase yields.
"Because we receive less atmospheric sulphur than in past years, applying sulphur will now often result in significant yield response," Ballweg says.
• Crop rotation. Rotating corn, soybeans and winter wheat provides a yield advantage over continuous cropping, Ballweg says, and reduces the amount of pesticides that need to be applied.
• Less tillage. No-till corn following soybeans "is a very sound practice which doesn't show a yield decrease," Ballweg says. "No-tilling soybeans into cornstalks is a successful practice that reduces the amount of tillage needed. Reducing tillage trips also helps to improve soil structure and soil health."
• Proven varieties. Ballweg recommends using unbiased crop trial results and planting varieties and hybrids that are best suited for the farm and its soils.
• Optimal seeding rates. He suggests seeding rates of 140,000 to 160,000 soybeans per acre to reach growth of 100,000 plants per acre, and 30,000 to 35,000 cornstalks per acre for maximum grain yields, while corn for silage will benefit from a higher plant population of 35,000 to 38,000 stalks per acre.
• Cost of production. Ballweg advises using a spreadsheet or other tool to calculate a breakeven cost for the crop so you can adjust your inputs.
• Pest management. "Don't buy pesticides if they're not needed," he urges. "Taking the time to scout fields or hiring a crop consultant to provide that expertise will be helpful. And always use multiple modes of action in herbicides preplant or preemergence to help in the battle against herbicide-resistant weeds.
• Test strips. Ballweg says that with all the technology now available to farmers, it is more convenient than ever to evaluate crop hybrids and varieties as well as agronomic practices on their own farms. "Each test field should include two or three test strips across the field to provide the best and most reliable results," he says.
• Equipment readiness. Be sure equipment is ready for the planting and harvest seasons. "It will be time well spent," he says.
• Planting dates. Plant as soon as possible — "within reason" — when soil conditions allow, Ballweg says.
• Marketing plan. "Develop a marketing plan based on costs, projected yields, grain prices and willingness to bear risk," he says.
Buchholz writes from Fond du Lac, Wis.
Subscribe to receive top agriculture news
Be informed daily with these free e-newsletters
You May Also Like
---