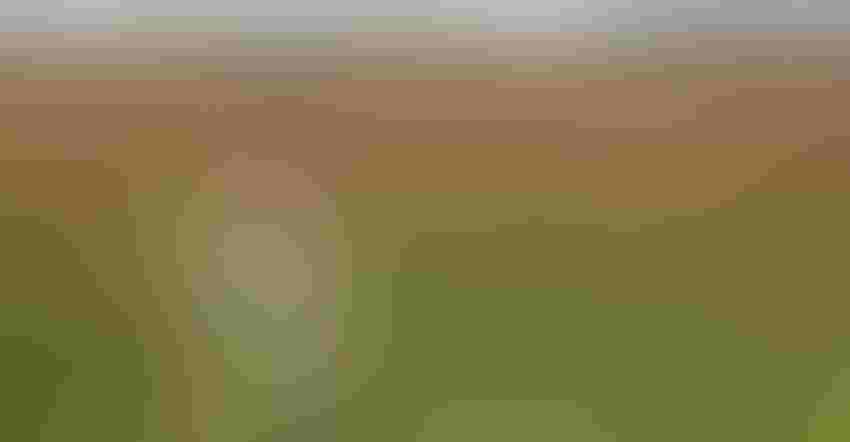 WILD RICE LEADERSHIP: Peter Imle of Gonvick, Minn., is a second-generation cultivated wild rice grower. He currently serves as chairman of the Minnesota Cultivated Wild Rice Council. His family farm, Pine Lake Wild Rice Inc., grows wild rice, potatoes, soybeans and yellow peas.
Photos by Paula Mohr
Minnesota's state grain is the only food that grows out of the water.
If you said that's wild rice, you're right.
Cultivated or lake, wild rice in Minnesota contributes $58.4 million a year to the state's economy and provides more than 600 jobs, according to the Minnesota Cultivated Wild Rice Council.
Peter Imle of Gonvick, Minn., is the current chairman of the council. His Clearwater County family farm started with 40 acres of wild rice in 1972. Since then, they expanded to farm 5,000 acres, rotating wild rice with potatoes, soybeans and yellow peas. Depending on the market, they raise from 1,700 to 2,500 acres of cultivated wild rice annually.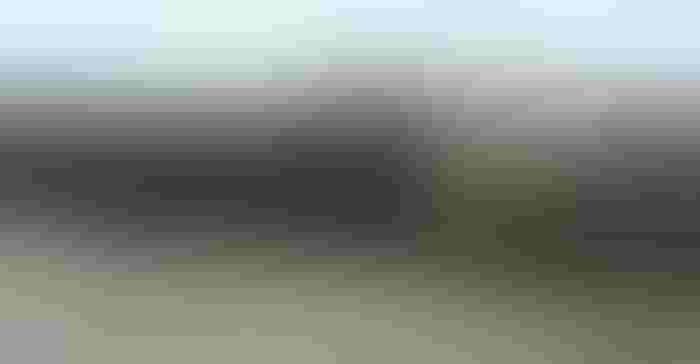 During a Feb. 15 webinar on the value of cultivated wild rice hosted by the Agricultural Utilization Research Institute, Imle and others in the wild rice industry talked about crop production and history.
History and harvest
The first cultivated wild rice paddy in Minnesota was farmed in the Brainerd area in 1950 by the Godward family, who continue to produce wild rice today. In northern Minnesota, between 10,000 and 18,000 acres on 30 farms are under cultivation in any given year. Minnesota is currently the world's largest cultivated wild rice producer, with 7.1 million pounds in 2021, down from 7.9 million the year prior. The state is likely the largest lake-harvested rice producer, too, though no data are compiled in the category. U.S. growers produced 13.5 million pounds. That's down from 24 million pounds produced in 2016.
According to a University of Minnesota 2019 study, the cultivated wild rice industry contributes $58.4 million and 641 jobs to the state.
"Commitment by growers is substantial," Imle said. "There is capital investment in ground that needs to developed and tiled, and significant equipment modification." As an investment example, Imle noted that 2,000 acres of wheat, soybeans or corn would require the use of one to two combines.
"On 2,000 acres of wild rice, I'd need six combines," he said.
Cultivated wild rice has no formal seed industry. Variety development is done by researchers at the University of Minnesota, with farmer input. Agronomy and pathology research is on-farm. Seed expansion and sales are handled by farmers and supervised by the Minnesota Crop Improvement Association.
Conservation measures
Environmental sustainability is always front of mind for Ihle.
"We're constantly looking at our farm and what we are doing operationally, and with our ecosystem," he said. Growing wild rice is unique, because plants must grow in flooded soils until they are nearly mature. Under cultivation, wild rice is grown in fields that are diked and modified to allow for flooding and drainage. Imle said they continually monitor practices such as tiling and land leveling to minimize water use. They have a gravity-fed water system and rely on surface water from the Clearwater River. Pumps move water during high-flow conditions and release it at low-flow conditions during the summer.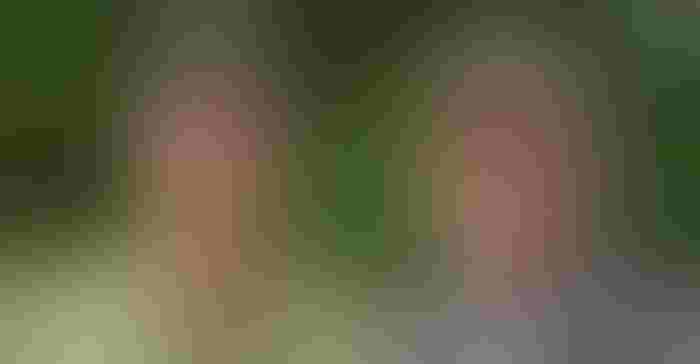 "We control water depth with land leveling," Imle said. "Pattern tiling to a single outlet helps makes that efficient and effective, and it minimizes silt release."
Crop rotation
Imle rotates wild rice with complementary crops — potatoes, soybeans and yellow peas. Year 1 of potatoes is followed by three years of soybean, four to five years of rice and then back to potatoes. Sometimes they seed dry yellow peas into third-year soybeans, depending on pea and soybean markets. Wild rice seed is broadcast into soybean or pea stubble in the fall and incorporated.
Wild rice grows 6 to 8 feet, so a lot of material is left in the field after harvest. To maintain soil organic matter, Imle plants fields using vertical and minimum tillage.
"This also helps maintain soil as a sponge for moisture for our potato operation," he added.
Imle practices Integrated Pest Management and closely monitors fertility. Extensive soil sampling is done to monitor nutrients.
"When we grow legumes like soybeans, we put a lot of nitrogen back into in soil; then, that minimizes synthetic nitrogen use on wild rice production that follows," he said.
Traceability
Following sustainability comes the need for traceability, Imle said.
"We have electronic logging for all of our inputs," he said. "All yields and products are tracked during harvest. I can trace [product] back to the truck it was put in and trace it to the end user."
Harvesting wild rice at 35% moisture means the crop is not stable coming out of the combine. It either needs to be processed within seven to 10 days, or put into grain bags to prevent spoilage. Imle sells and hauls his crop to Riviana Foods, a rice product processor, marketer and distributor based in Clearbrook. Riviana is a subsidiary of Ebro Foods SA, a multinational food company based in Spain that processes rice, pasta and sauces.
Wild rice processing continues to be a challenge in the state, due to the capital involved and labor challenges. However, improvements to the existing plants have kept up with cultivated production thus far, Imle said.
Processing, health benefits
Julie Wraa, Riviana Foods general manager, talked about the company's wild rice processing and business growth. Twenty-six employees work in the 62,000-square-foot facility that does continuous wild rice processing. The site also has 6 acres of asphalt for curing wild rice and two industrial ingredient bulk and blending packaging lines.
Farmers deliver rice to the facility where it is weighed and stored in day-lots for six to eight days until it is ready for parboiling. When harvested, wild rice is green in color. As it cures, it turns brown. After parboiling, wild rice goes through a three-step drying process prior to milling. Then, it is milled and stored at 10% to 11% moisture until further cleaning.
Beth Nelson, president of the Minnesota Cultivated Wild Rice Council, highlighted the nutritional benefits of wild rice. Some consider the GMO-free ancient grain the "new superfood" for its complete nutritional profile, which includes 30 of 48 grams of whole grain. It's also gluten-free.
"Wild rice is rich in antioxidants and has high plant protein, with nine essential amino acids," Nelson said. "It is a good meat extender, good for vegan or flexi-vegan diets, and it is 33% lower in calories than brown rice,"
To learn more about Minnesota's cultivated wild rice industry, watch the AURI webinar online at bit.ly/auriwildrice.
Learn more about cultivated wild rice in Minnesota online at mnwildrice.org
Subscribe to receive top agriculture news
Be informed daily with these free e-newsletters
You May Also Like
---