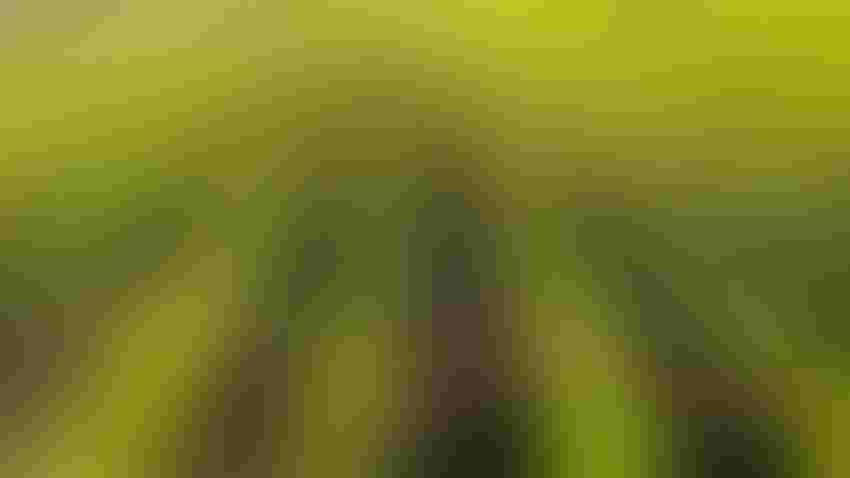 Getty Images/colincarmichael
Through the week ending November 5, U.S. winter wheat conditions improved 3% from the prior week to 50% good to excellent thanks to rains in the Southern Plains. This was a pleasant surprise in the weekly Crop Progress report, as pre-report analyst expectations had estimated the crop's condition at 47% good to excellent – the same as last week's reading.
In fact, this week's winter wheat rating topped all analyst estimates, which ranged between 45% and 49% good to excellent. That points to bearish prices during the Tuesday morning trading session as global demand currently remains satiated by rapid Russian export paces.
Winter wheat ratings are off to their best start in the past four years after facing several consecutive growing seasons of dry soils. Plus, the ratings improvement over the past week bodes favorably for 2024 wheat production, especially in the Plains where the prior two years of crops fell prey to drought damage.
Winter wheat planting was 90% complete through Sunday, up 6% from the week prior. However, planting delays in the Upper Midwest are leading the five-year average to close within 1% of the current sowing completion rate.
Emergence rates rose 11% on the week to 75% thanks to favorable rains and warm temperatures on the Plains that favored crop development. Winter wheat emergence rates remain 2% above the five-year average for the same reporting period.
Corn harvest faces uphill battle
Monday afternoon's Crop Progress report from USDA found farmers have continued to push forward with harvest progress, even as snow and wet weather has slowed down combining and drying speeds. 
Through the week ending November 5, 81% of 2023 corn acres had been harvested, up 10% from the prior week thanks to clear skies in the Upper Midwest. Harvest paces were 4% ahead of the five-year average, a lead that shrank from 5% a week ago, reflecting soggy harvest conditions in the Upper Midwest and slower-than-usual crop dry-down times.
"Fourteen-plus inches of rain in the past 30 days is doing nothing to move harvest along," shared a Central Wisconsin corn grower in Farm Futures' Feedback from the Field series. "[The weather has] only reduced yields and decreased grain quality."
Minnesota, Wisconsin, Michigan, Indiana, and Ohio are all lagging behind historical harvesting paces. The region will likely continue to battle cool, wet weather through the remainder of the week before clearer skies and warmer temperatures will help to speed along harvest paces next week. That could help prop up prices in the corn market during the middle of this week, especially after lack of fresh market news has led corn prices to trade mostly flat over the past week or so.
Pre-report analyst expectations for corn harvesting paces were 1% higher than USDA's findings today at 82%. That gave corn prices a bit of a bullish bump in the after-hours trading session, though likely wasn't enough news to spur an early morning rally.
Soybeans struggle to cross the finish line
Soybean harvest was 91% complete through the week ending November 5, according to USDA's latest Crop Progress report published on Monday. Markets had been expecting to see the completion rate at 92%, but stalled progress in the Upper Midwest continues to hold harvest progress captive.
Soybean harvest progressed 6% on the week. Harvesting paces remain 7% above the five-year average – the same span as last week. That suggests that farmers are continuing to prioritize soybean harvesting activities ahead of their corn counterparts in the Upper Midwest as the race to wrap up the 2023 growing season continues.
Subscribe to receive top agriculture news
Be informed daily with these free e-newsletters
You May Also Like
---