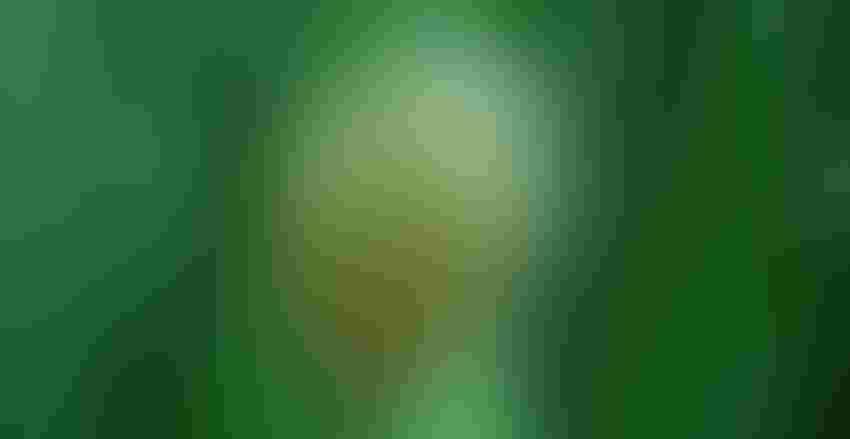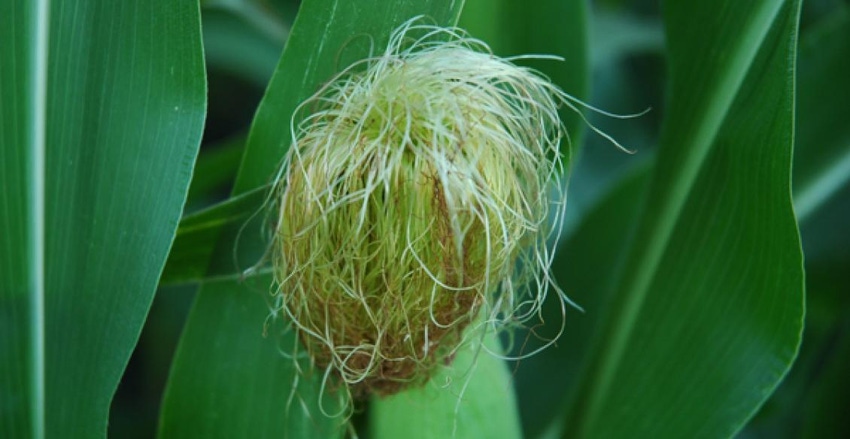 Good afternoon! While I'm covering for Ben Potter this week, I'm combining both our series on crop updates (Crop Progress report and Feedback from the Field weekly analysis) into one convenient article. Enjoy!
USDA's weekly Crop Progress report had few surprises for market watchers today, especially in the corn complex. A week of blistering heat and dry weather did not entirely deter pollination progress as silking rates increased 17% from the previous week to 79% complete as of July 25.
About 18% of the nation's corn crop has reached the dough phase of maturity, up 10% from the previous week and 1% ahead of the five-year average. Though with most crops freshly pollinated – or about to be pollinated – it might yet be too early to gauge the impact of heat stress on the pollination process.
At any rate, analysts did not expect corn ratings to change significantly from last week's report, with the trade expecting today's estimate to fall between 64% - 66% good to excellent. USDA trimmed nationwide corn ratings 1% lower on the week to 64% good to excellent. Prices were little changed in the aftermath of the report's release.
Growers in the Upper Midwest, Plains, and Pacific Northwest continue to battle drought conditions as the 2021 growing season drags on. Farmers in Farm Futures' Feedback from the Field series reported short to very short soil moisture levels in the regions over the past week.
And while scattered rain showers over the past week benefited some fields in the Midwest, many radar screens did not show true rainfall amounts.
"[We had] eight different rain events [that measured] less than one tenth of an inch," a Feedback from the Field respondent in North Central Iowa reported. "Radar shows rain here, but not rain gauges. [We have] too much heat."
"It's tough to see the arket go down on the promise of rain sometime in the future," lamented another grower from Northeast Iowa.
Pastures roast in the heat
The heat is taking a toll on pastures across the country as many growers across the country weigh options for feeding – or even liquidating – their cattle herds. "Cows will be 100% on feed within a week," shared a respondent in Western Minnesota.
USDA added 1% to weekly pasture ratings even as grasslands across the nation withered in the heat over the past week. Nationwide, pastures are now rated at 34% good to excellent, about 2% lower than the same time a year ago.
Friday's Cattle on Feed report from USDA gave some insights into the current liquidation cycle plaguing the cattle market. Shrinking inventory and placement numbers showed a swift farmer response to the subpar pasture conditions while rising sales for slaughter in June 2021 suggested even more cattle may be coming to market as the mercury continues to rise.
"Don't know how cows are staying out there," an Oregon grower observed of blistered pastures and high feed costs.
Soybeans decline ahead of pollination
Soybean conditions surprised market watchers in today's Crop Progress report. USDA shaved the weekly ratings for soybeans by 2%, with 58% of U.S. soybeans in good to excellent condition as of Sunday. Trade estimates had pegged the total between 59% and 62%, offering some price support to higher after-hours soy futures prices.
Heat stress continues to accelerate crop development above historical benchmarks. As of July 25, 76% of 2021 soybeans were blooming, up 13% from the week prior and 5% ahead of the five-year average. About 42% of soy plants were setting pods as of Sunday, a 19% weekly increase and 6% ahead of the five-year average.
The falling condition rating, due in large part to a heat wave across the Upper Midwest last week, is not favorable news for farmers still holding out hopes for at least average yields this year. Soybeans typically do not pollinate until early August.
If conditions improve before that critical reproductive stage, growers are more likely to have a higher chance of larger yields to market later this fall.
Spring wheat falls even further
Moisture is as "short as we have ever been," in the Pacific Northwest, according to an Oregon-based wheat grower in the Feedback from the Field series who has barely registered four inches of rain so far in 2021.
The dry conditions in the Northern U.S. led USDA to further cut spring wheat ratings by 2% on the week. As of Sunday, only 9% of 2021 spring wheat crops in the U.S. were rated in good to excellent condition.
Spring wheat harvest is slated for an earlier start this year with 97% of the crop already headed out – if it was able to reach that stage amid the ongoing heat stress. "We hayed all but one quarter because of poor stands," reported a grower in South Dakota, where the small harvested area is expected to yield a mere 25 bushels per acre.
As of July 25, 3% of the crop had been harvested with the majority of combining activity centering in Washington (12% complete) and South Dakota (21% complete).
The dry weather has allowed combining rates for winter wheat crops to accelerate as harvest activity moves further north. USDA estimates 84% of U.S. winter wheat acres were harvested as of Sunday, up 11% from the week prior thanks to limited rainfall and 3% ahead of the five-year average.
U.S. Wheat Associates estimated over 95% of soft red winter wheat acres had been harvested as of last Friday while over 55% of hard red winter wheat acreage has been combined during the same period.
Soft red winter wheat yields and protein are largely in line with 2020 results as the last fields in Northern Michigan are harvested. Hard red winter wheat yields have been more variable across the Plains, but early estimates suggest protein contents could rise above five-year averages thanks to dry growing conditions.
Soft white winter wheat harvest in the Pacific Northwest ramped up over the past week, with nearly 20% of the crop out of the field as of late last week. But severe drought will likely reduce the number of acres harvested this year and early protein estimates point to variable results for millers.
"For buyers, this will be a good year to better understand soft white protein performance verses protein levels," U.S. Wheat Associates advised in a recent harvest report.
The Feedback from the Field series is an open-sourced platform for U.S. growers to share and investigate growing conditions across the country. Want to get in on the action?! Click here to take our ongoing farmer survey on crop progress at any point in the 2021 grain season. Our Google Map, updated daily, provides all past responses for farm readers.
Subscribe to receive top agriculture news
Be informed daily with these free e-newsletters
You May Also Like
---