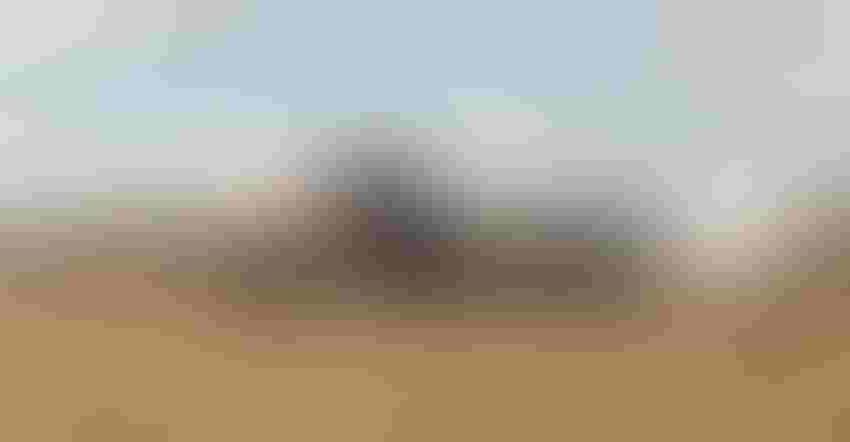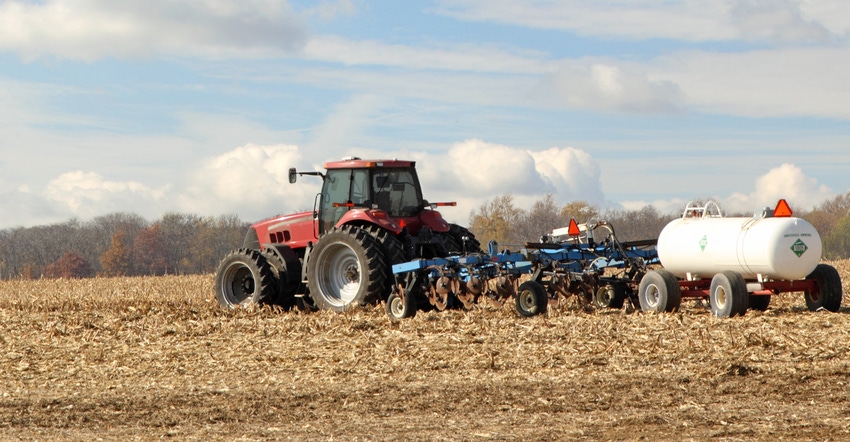 ANHYDROUS: Drought throughout the West and Great Plains has farmers reconsidering how and when they plan to apply their costly anhydrous ammonia this fall. Without adequate moisture in the soil for anhydrous ammonia to react with, or with soil that has too many cracks and open air holes, the product can escape into the air — and costly application dollars with it.
chas53 /Getty images
Drought across much of the Great Plains has many wheat farmers considering how and when they might head to the field to apply their fall anhydrous ammonia.
But with the price of anhydrous these days, farmers might want to adjust their application strategies before they start, so they make the most out of their investment.
Drought
The U.S. Drought Monitor's map for Sept. 8 shows the Great Plains and Western states as a motley array of yellows, oranges and deep reds, signaling abnormally dry to exceptional drought.
And it doesn't look to change any time soon — even with some precipitation events on the forecast.
"Drought-related conditions continued to intensify across areas of southeastern Wyoming, northeastern Montana, Nebraska, southern South Dakota and western Kansas, as anomalously hot temperatures impacted western portions of the region," according to the Sept. 8 report. "According to the National Drought Mitigation Center's Condition Monitoring Observer Reports [CMOR], numerous drought impact reports have been submitted during the past 30-day period. Impacts include reduced crop yields, poor pasture conditions and the need for supplemental feeding of livestock. The current drought situation was exacerbated by this week's intense heat, with average maximum temperatures ranging from 95 to 100 degrees [F] in areas of eastern Montana, northern and eastern Wyoming, and western portions of South Dakota, Nebraska, and Kansas."
Farmers know they need moisture in the soil to hold their anhydrous ammonia applications, or they might lose some or most of that application, according to Dorivar Ruiz Diaz, Kansas State University nutrient management specialist. Ruiz Diaz had advice for farmers in the Sept. 1 Agronomy eUpdate from the K-State Agronomy Department.
Factors for success
Ruiz Diaz says there are three factors for successfully applying anhydrous ammonia at any time.
First, farmers should remember that ammonia (NH3) must have water at or shortly after application so it can convert into ammonium (NH4+) — that's the molecule that can adhere to clay and organic matter in the soil.
"The main controlling factors in the conversion of NH3 to NH4+ are soil temperature, soil moisture and soil pH," Ruiz Diaz writes. "The higher the soil temperature and the wetter the soil, the more rapid the conversion occurs. If the ammonia does not react with water, it will remain as a gas that could escape from the soil. Also, equilibrium between NH3 and NH4+ is affected by soil pH. More NH3 will remain unconverted in the soil longer at higher application rates and at higher soil pH levels."
Next, look at the physical properties of the soils in your field. Drought-stricken soils may clump up more than normal and have large air spaces where the soil has cracked. That allows the anhydrous ammonia gas to escape into the air before it even has a chance to convert to ammonium. Ruiz Diaz says that loss continues without moisture added to the soil, and you can lose more than half of your applied nitrogen.
Finally, consider how deeply you're applying that anhydrous ammonia, he advises. By applying deeper into the soil, you increase the likelihood it'll react with moisture, and the soils will seal.
Application advice
As long as the ammonia is applied deep enough to get it in some moisture, and the soil is sealed well above the injection slot, farmers can apply anhydrous to their dry soils. Just remember, he writes, if your soil is dry and cloddy, there can be significant losses of ammonia even days after application if that soil doesn't seal above the injection slot, or the injection point is too shallow.
"Producers should be able to tell if anhydrous is escaping from the soil during application, or if the ammonia isn't being applied deeply enough," Ruiz Diaz writes. "If ammonia can be smelled, the producer should either change the equipment setup to get better sealing or deeper injection, or wait until the soil has better moisture conditions."
He advises applying anhydrous ammonia at least 6 to 8 inches deep and in 30- to 40-inch spacings, and using covering disks behind the knives or sealing wings, in order to minimize potential loss.
Read more in the Sept. 1 Agronomy eUpDate.
Kansas State University Department of Agronomy contributed to this article.
About the Author(s)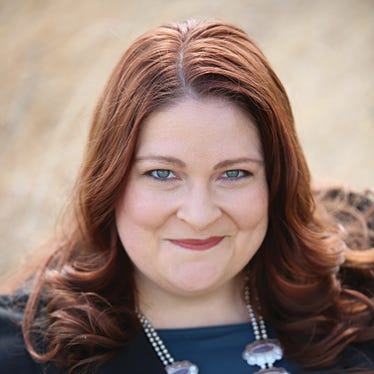 Through all her travels, Jennifer M. Latzke knows that there is no place like Kansas.
Jennifer grew up on her family's multigenerational registered Angus seedstock ranch and diversified farm just north of Woodbine, Kan., about 30 minutes south of Junction City on the edge of the Kansas Flint Hills. Rock Springs Ranch State 4-H Center was in her family's backyard.
While at Kansas State University, Jennifer was a member of the Sigma Kappa Sorority and a national officer for the Agricultural Communicators of Tomorrow. She graduated in May 2000 with a bachelor's degree in agricultural communications and a minor in animal science. In August 2000 Jennifer started her 20-year agricultural writing career in Dodge City, Kan., on the far southwest corner of the state.
She's traveled across the U.S. writing on wheat, sorghum, corn, cotton, dairy and beef stories as well as breaking news and policy at the local, state and national levels. Latzke has traveled across Mexico and South America with the U.S. Wheat Associates and toured Vietnam as a member of KARL Class X. She's traveled to Argentina as one of 10 IFAJ-Alltech Young Leaders in Agricultural Journalism. And she was part of a delegation of AAEA: The Ag Communicators Network members invited to Cuba.
Jennifer's an award-winning writer, columnist, and podcaster, recognized by the Kansas Professional Communicators, Kansas Press Association, the National Federation of Presswomen, Livestock Publications Council, and AAEA. In 2019, Jennifer reached the pinnacle of achievements, earning the title of "Writer of Merit" from AAEA.
Trips and accolades are lovely, but Jennifer says she is happiest on the road talking to farmers and ranchers and gathering stories and photos to share with readers.
"It's an honor and a great responsibility to be able to tell someone's story and bring them recognition for their work on the land," Jennifer says. "But my role is also evolving to help our more urban neighbors understand the issues our Kansas farmers face in bringing the food and fiber to their store shelves."
She spends her time gardening, crafting, watching K-State football, and cheering on her nephews and niece in their 4-H projects. She can be found on Twitter at @Latzke.
Subscribe to receive top agriculture news
Be informed daily with these free e-newsletters
You May Also Like
---