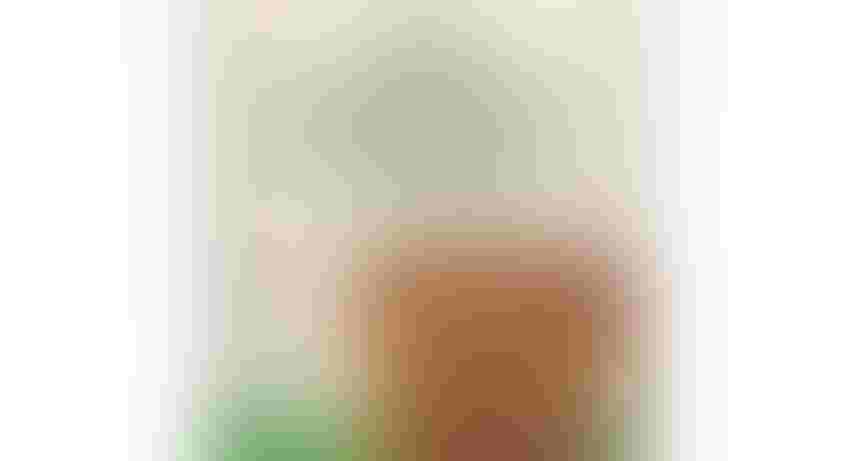 Columbia Grain International is marketing a new line of beans for retail. The Balanced Bushel brand's bag stand up on shelves to grab consumers' attention.
Columbia Grain International
A Pacific Northwest company that has provided grains and dry beans to processors for some 50 years is jumping into the retail market this summer with a packaged bean and pulse line called Balanced Bushel.
The Portland, Ore.-based Columbia Grain International will distribute the products at national grocery retailers under the guidance of its new retail business manager, Bill Germano, who has grown other packaged food and beverage brands by expanding them into new markets.
The product line is a new foray for a company that supplies processors in 34 countries, which sell the beans, grains and value-added food products under their own brands.
"As we look at how the whole aspect of nutrition is evolving, it's good news for us," Germano told Farm Progress. "We think pulses and beans make perfect sense … Everyone knows there's been a movement for years away from highly processed foods."
During the COVID-19 pandemic, people were reacquainted with preparing new recipes at home, and pea protein can be an alternative to meat, he said. CGI began discussing the Balanced Bushel packaged line two years ago. "It takes a while to put it together," Germano said.
The company is launching a packaging plant in Hastings, Neb., that will be fed by crops in different states, he said. The company is using bags that stand up on the supermarket shelf to attract consumers' attention, he said.
"Our farmers devote their lives to cultivating the highest quality beans and pulses and we are dedicated to discovering new innovations that nourish the world with their ingredients," said Jeff Van Pevenage, CGI's chief executive officer. "Bringing them directly to American consumers through Balanced Bushel is a new way toward achieving our mission and meeting the increasing demand for plant-based protein, which we are pleased to introduce to the world."
Seeking alternatives
The product's launch comes as a Nielsen IQ study in 2020 and '21 found that 52% of American consumers are eating more plant-based foods and believe it makes them feel healthier, according to a release. It also found that sales of plant-based meat alternatives grew by 11%.
CGI tapped a more than 20-year veteran of the consumer-packaged food and beverage industry in Germano, who was vice president of sales and marketing for the Anheuser-Busch-owned Cape Cod Potato Chips in the late '90s and later served in leadership roles at Kettle Foods, Thomas Kemper Soda Co., and Dr. Lucy's, a manufacturer of gluten-free and allergen-friendly cookies that Germano scaled to national distribution.
He said he's excited about the opportunity to bring people beans and pulses that are healthy for them and meet current consumer needs. 
"Something that's new for us is we've become a really active digital marketer with online sales and social media," Germano said. "We just think it's really important to speak with consumers and help them understand how this fits into their nutrition plans. We think we can become an understood and valued piece of that.
"We think this is something that's value-added for retailers, too," he said. "Maybe the bags end up in different parts of the store, such as produce as opposed to dry beans."
CGI is is the leading supplier of bulk grain, pulses, edible beans, oilseeds, both conventional and organic, worldwide, according to its website. The company's supply chain network has evolved over the decades to encompass over 8,000 farmers, spanning the northern tier of the United States.
CGI is a majority owner of Montana Specialty Mills, which operates an organic and non-GMO oilseed crushing facility in Great Falls, Mont., and a mustard seed facility in Conrad, Mont. The company also has a stake in Montana Craft Malt, in Butte, Mont.
Subscribe to receive top agriculture news
Be informed daily with these free e-newsletters
You May Also Like
---